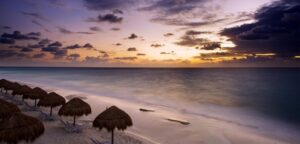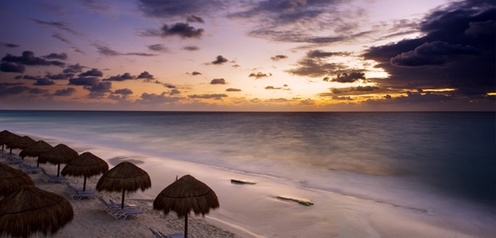 The Mayan Riviera coastline stretches from lively Cancun in the North, southward to the Mayan Ruins in Tulum.
Read More »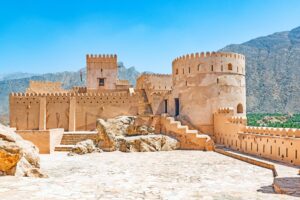 This geologically diverse nation is known for its history, culture, and hospitality.
Read More »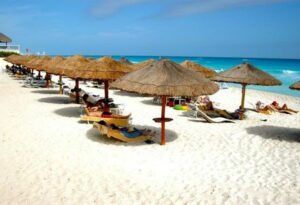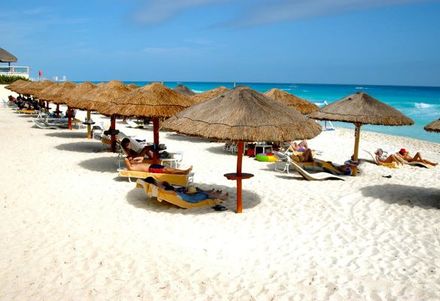 On the tip of the Yucatán peninsula, Cancun is the go-to spot for white sand beaches, crystal clear waters, nightlife, and more.
Read More »
Destination Wedding Inspiration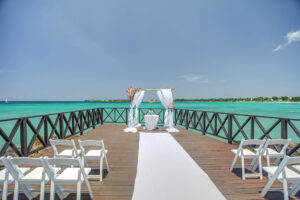 Jamaica is without question one of the top destination wedding locales in the world. This tropical emerald island is teeming incredible beaches, lively entertainment, and a cultural hospitality unique to this area of the Caribbean.With so much to explore and luxurious, all-inclusive resorts in which to unwind, it is no surprise that Jamaica is awesome, and […]
Read More »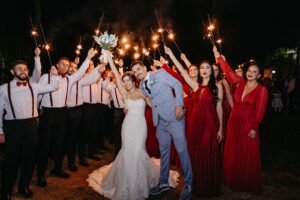 Typically, the ceremony lasts a very short 20 minutes or so. One way to hang on to those special moments a tiny bit longer and to add an extra touch of magic to your destination wedding is to perhaps incorporate one of these 14 beautiful wedding ceremony traditions.
Read More »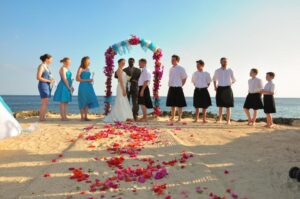 In 2017, according to the Knot, more than 45% of couples overspent their wedding budgets by an average of more than $7,300. In the Washington, DC metropolitan area the average cost for a traditional wedding that same year was more than $39,000. And New York? Foggeddaboudit! The average cost there was $76,944. […]
Read More »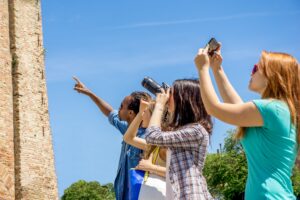 Africa, Europe & Asia do not have the abundance of all-inclusive resorts that you will find in the Caribbean. However, if you're interested in an all-inclusive …
Read More »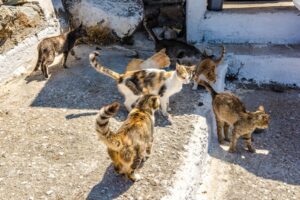 You're going to do it! Your birthday is coming up within the next year or so and you'll be celebrating 30, 40, 50 or even 60 trips around the sun! So why…
Read More »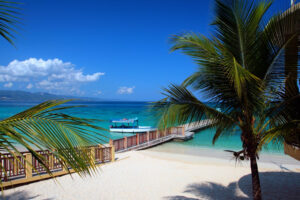 Destination weddings offer this unique opportunity to gather everyone who matters most to you and spend quality time on a once in a lifetime vacation. Jamaica is a popular destination wedding spot because it offers a myriad of fun activities and unforgettable experiences. We tried to put together the top 10 list of things to […]
Read More »
Cultural Travel Inspiration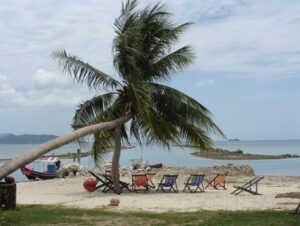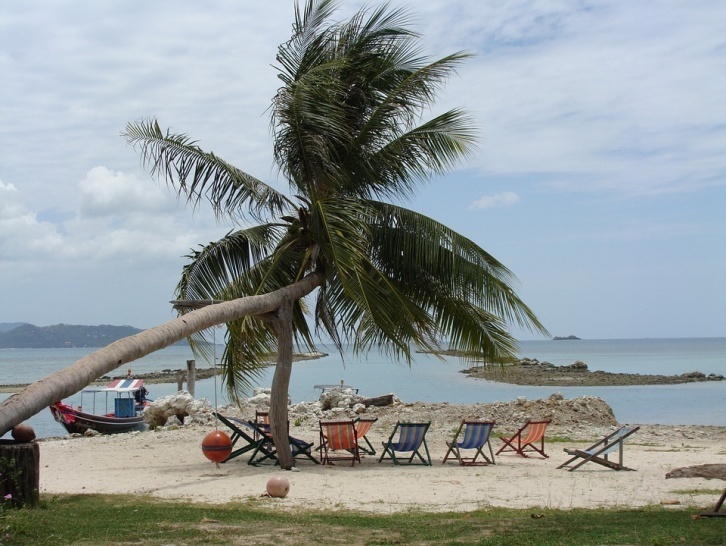 Looking for a unique beach vacation that is both exotic and captivating? Consider Koh Samui, Thailand. ​Also known as Samui Island, Koh Samui is located in the Gulf of Thailand and appeals to both luxury and budget travelers. This archipelago of 42 islands with dense forests, white sand beaches, limestone mountains, and waterfalls is quickly becoming Thailand's preeminent […]
Read More »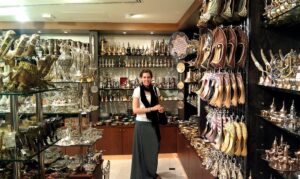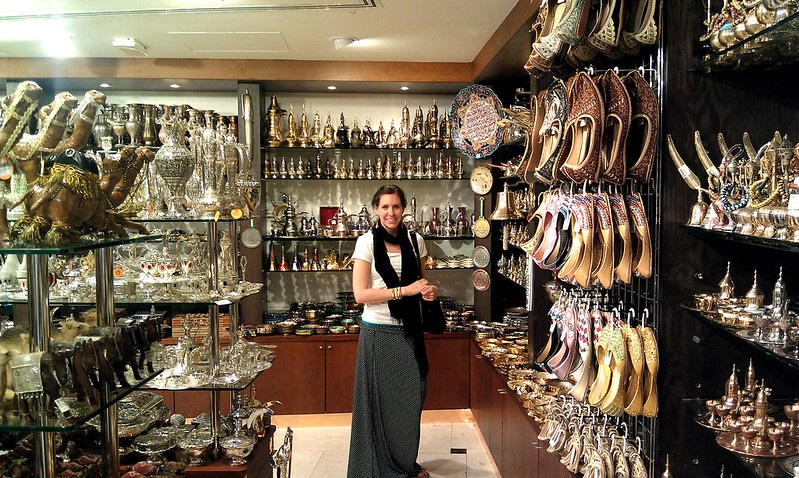 Wondering what to wear for your trip to Dubai?
Many of my clients already know what I'm about to say…. It depends.
It depends on when you're going and what you're going to be doing when you get there.
Read More »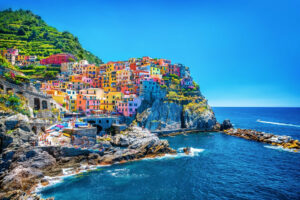 In Northwest Italy in the region of Liguria you will find five colorful fishing villages linked by an ancient system of footpaths. These villages perched on steeply terraced cliffs are collectively referred to as The Cinque Terre, which means five lands or five towns.As cars were banned many years ago you can reach the five […]
Read More »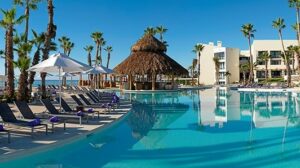 Los Cabos, Mexico
Paradisus Los Cabos is located on a beautiful beach with stunning views of the Sea of Cortez. This newly renovated luxury all-inclusive resort is sophisticated and elegant with a chic atmosphere.
Read More »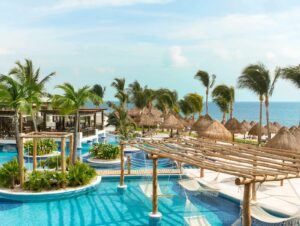 Playa Mujeres, Mexico
This all-adult, all-suite resort is loved for its warm tropical style, set on a white sand Caribbean beach. Here, elegant service meets effortless style, and every guest is treated to luxury at every turn.
Read More »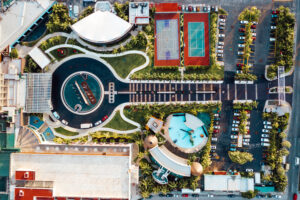 Cancun, Mexico
Enjoy a different all-inclusive vacation at this opulent rock star-themed hotel located beachfront in Cancun's bustling hotel zone.
Read More »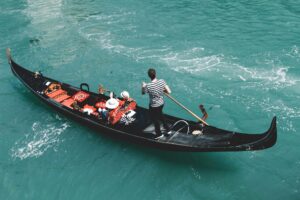 Congratulations on your pending nuptials! Now comes the next step in spending the rest of your lives together, the honeymoon. Northern Italy is a land of storied cities steeped in history and romance. With its fantastic architecture, beautiful landscapes, and delicious food, choosing your destination can be difficult. If you need help deciding, our certified honeymoon travel agents can point you to all the top spots in Italy.
Read More »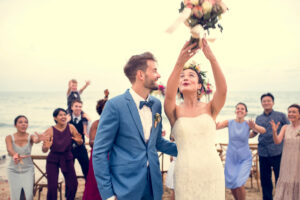 A dream destination wedding might just be the perfect way for you to begin again. The first time around, I got married at beautiful Rockwood Manor in Potomac Maryland. It was a hot and humid June day, with 150 guests including 10 bridesmaids and 10 groomsmen, a local jazz band, and the whole nine yards […]
Read More »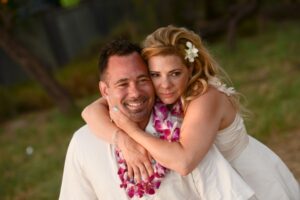 Combining a vow renewal ceremony with a romantic beach getaway allows you to explore a new destination while publicly recommitting yourselves. You can relive your wedding and your honeymoon in this one special celebration vacation. The sun, sand, and waves can provide the perfect romantic backdrop for a memorable vow renewal ceremony and for falling in […]
Read More »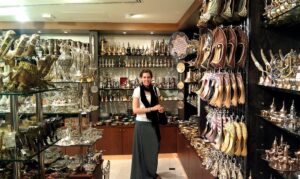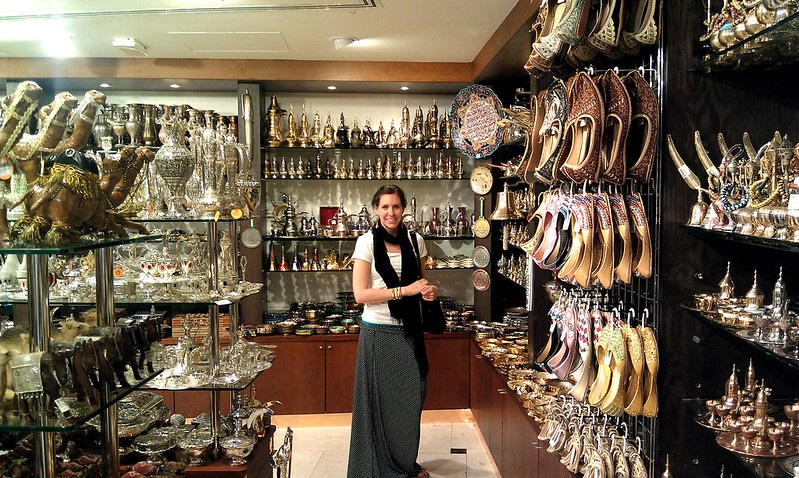 Wondering what to wear for your trip to Dubai?
Many of my clients already know what I'm about to say…. It depends.
It depends on when you're going and what you're going to be doing when you get there.
Read More »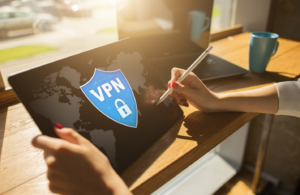 To see the warning "this connection is unsecured and others may see your information" is almost a staple of the travel experience. The risk applies to anything you type into your keyboard while connected, such as email passwords and website logins.
Read More »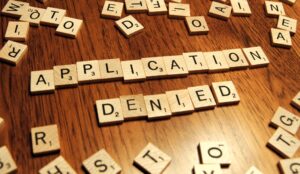 While passport denials are not the norm, this fact is not likely to make you feel better if it does happen to you. It is up to each individual traveler to know whether they qualify to receive a passport which is needed to travel [,,,]
Read More »