Avoid These Top 5 Honeymoon Mistakes
Before you set off on your once in a lifetime romantic vacation read this article to help you avoid these top 5 honeymoon mistakes.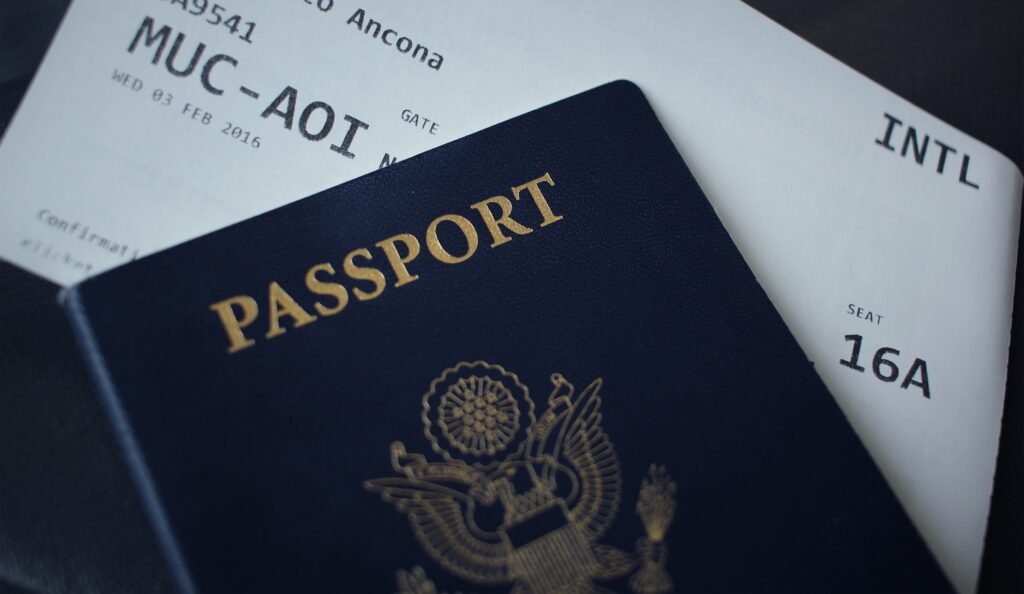 Honeymoon Mistake #1: NAME CHANGE PREDICAMENT
It can cost as much as $300 to change the name on an airline ticket if you're allowed to change it at all. It's important to remember that the name on your airline ticket MUST EXACTLY MATCH the name on the identification you're going to use when traveling. Mismatched names can also be a problem at some hotels and resorts. Sure, you can try appeasing airport and airline security with your marriage license and other documentation. But we suggest you avoid the uncertainty and the hassle. If you plan to change your last name, decide well in advance of your honeymoon what name you are going to use on your travel documents. Perhaps consider waiting until you return from your honeymoon to change your legal documents and identification such as your passport and driver's license. That way you won't experience the predicament of explaining the discrepancy or having to produce documentation that justifies the discrepancy.
Honeymoon Mistake #2: BUDGET NEGLECT BLUES
When you decide to buy a car or a house, you plan and budget for this expense. Your once in a lifetime honeymoon vacation should get the same attention. Don't neglect to deliberate on your honeymoon budget. Your honeymoon should be exactly what you want, whether that involves camping in a National Park, or a luxury overseas vacation in a five-star hotel.
If your tastes gravitate towards the latter, then it's especially important to plan ahead. And it's even more important to budget adequately for that dream luxury honeymoon experience.  On average a Caribbean all-inclusive honey will range from $3500 to $8000. For 5-star luxury further afield you could spend between $6500 and $15000.
Sure, we all want to pay less if we can. But make sure you focus on value and not on price. And be sure you're being realistic about the cost of what you want. If that trip that is $8000 everywhere except this one place where you found it online for $3000, you did NOT get lucky. That's not how any of this works. Read the fine print and be aware of the tradeoffs. Is there a major part of the package that is different or omitted all together? For example, are you willing to endure multiple lengthy flight layovers, monsoon torrents or hurricane winds, inferior accommodations, dealing with a company with sketchy reputation,  or all of the above to get the discount?
FACT: Truly great champagne has a higher price tag than a lousy beer. This is not going to change. But it is also true there are some very expensive champagnes that won't really taste great to you? Somebody somewhere values it at that price just not you. but finding the experience that you will enjoy at the price you can
As a couple, discuss where honeymoon travel stands amongst your financial priorities. Determine a comfortable budget range plus or minus 25%. Share this with an experienced travel advisor along with your travel requirements and they can help you identify compatible destinations. This way you can identify what you want and put a plan in place to save for it.
Honeymoon Mistake #3: BEING SICK AND TIRED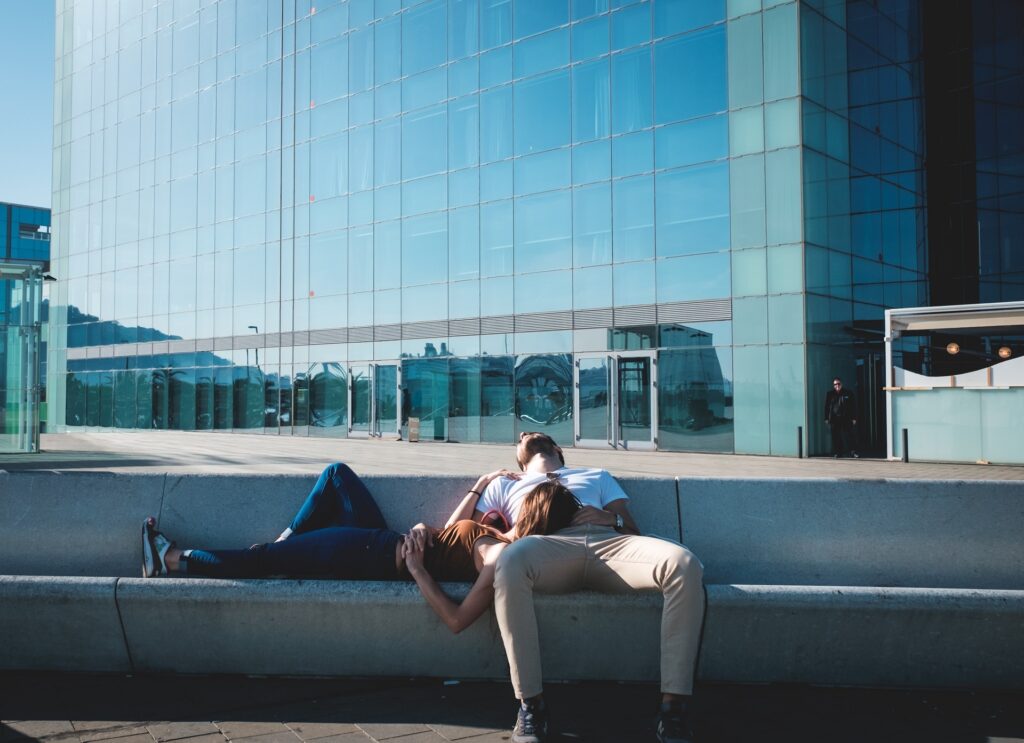 Sometimes expertise comes from doing the right thing based on training. My first honeymoon was split—4 days in Hawaii and 6 days in Tahiti. Like a true former girl scout, I put my Brownie/Junior training into practice and approached my honeymoon prepared. I packed a first aid kit designed to combat everything from sun burn, insect bites and headaches to knee-scrapes, redeyes and stomach aches. All of these things are good to have, even if you don't end up needing them. But in the interest of not overpacking, remember that a little of each goes a long way.
Another form of expertise comes from doing the wrong things. What I didn't prepare for, or even consider, was post-wedding burnout. I had been running around for weeks adding "to do" items to my checklists and ticking them off one by one. I also spent the day before the wedding earning to do list checkmarks. I picked up guests at airports, tried to make peace with warring friends and family, and stayed up late worrying about scores of little details. And then of course on wedding night we hung out super late and partied with our friends. So, when we landed in Oahu, Hawaii, a mere 24 hours after the wedding festivities, I was exhausted. So, I slept, and slept, and slept, for almost 3 full days. I know right? What was the purpose of that? Hawaii, was a complete blur for me. But, don't be too sad, I did wake up in time to fly to and enjoy Tahiti.
Still, to avoid being sick and/or tired on your honeymoon, be sure to relax and pamper yourself in the lead up to the wedding. Drink lots of water, get plenty of sleep, exercise, meditate and eat well. Also don't be afraid to buck tradition and plan your honeymoon for a week or two, or even a month or two, after the wedding. Follow these tips and you'll be far less likely to spend part of your honeymoon in a doctor's office or reenacting sleeping beauty like me.
Honeymoon Mistake #4: EXPLORATION OVERREACH
You've heard about amazing places like Argentina, Australia, Thailand, and the Maldives. Of course, you want this to be a once in a lifetime trip, but if you've only got one week or less to work with then you may want to consider locations with shorter travel times.  You also want to avoid trying to pack several countries or cities into a short period of time. When you do this, you will often find that you don't have enough time to enjoy and savor anything.  Don't get me wrong. There are some epic experiences you can have even if you're only working with one week.
Honeymoon Mistake #5: COPY CAT CONUNDRUM
Your friends posted amazing photos of Hawaii, Vietnam or New Zealand on Facebook and Instagram. Or they tell you that their vacation was amazing so YOU HAVE TO GO to Hawaii! So that's where you set your honeymoon sights.
I love Hawaii too! But what I have enjoyed and what your friends have enjoyed, versus what you will enjoy as a couple may very well be quite different. Your honeymoon is about so much more than Instagram photos. Maybe you are not really an outdoor person. Maybe you love the water but don't really like sand between your toes. Maybe you love museums, art and fine dining. Or, maybe you'd prefer an all-inclusive resort. It is so important to first think about what it is you want to do together as a couple with this special time that you're going to set aside. Consider what type of experiences you want to have.  If you want to explore art, history and culture there are a few all-inclusive beach resorts on a Caribbean Island or two that might fit this bill, but Mexico, Europe or Africa may be a better fit for you. 
If you have just a week to celebrate your new partnership, then Vietnam or New Zealand would probably not be the best destinations for you since traveling there and back could eat up nearly half of your time.
By heeding the warning to avoid these top 5 honeymoon mistakes, we hope that you'll be able to prevent the most common disasters and have a positive travel experience.
Just remember, your honeymoon should be as unique as you are as a couple. Talk about what you want your days and nights to be like. Then perhaps consult a travel advisor who can match your dreams and 'must haves' to the right destination. A certified honeymoon and destination wedding specialist can present options that you may have never imagined. Using a professional travel consultant you can not only avoid these top 5 honeymoon mistakes, but you can have the most incredible experience of your life.