12 Exciting Experiences for your Jamaica Destination Wedding Group
Destination weddings offer this unique opportunity to gather everyone who matters most to you and spend quality time on a once in a lifetime vacation. Jamaica is a popular destination wedding spot because it offers a myriad of fun activities and unforgettable experiences. We tried to put together the top 10 list of things to do, but we struggled to even cull the list down from 20! So, we landed on 12!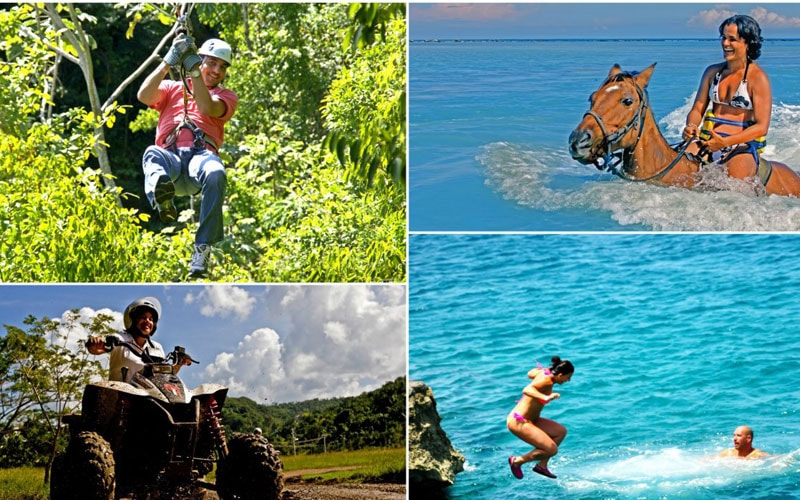 There are just untold opportunities to learn about Jamaica's rich and vibrant culture, and to meet some of the friendliest people in the world. So, if you've decided on Jamaica for your destination wedding, consider these memorable Destination wedding group adventures.

1. Tour the Luminous Lagoon: Located in Trelawny, Jamaica, the luminous lagoon is one of the most brilliant in the world, and home to millions of dinoflagellates. These microscopic organisms give an eerie glow at night, outlining objects in the water. Take your guests on the 45 minute tour, and let them jump out in the water and swim with their bodies surrounded by the luminous green glow. They will never forget it!
2. Hike the Blue Mountains: Observe nature at its finest, taste the world famous Blue Mountain Coffee, stop for lunch and enjoy breathtaking mountain views and magnificent waterfalls.
3. Explore the Green Grotto Caves: Explore the pristine waters flowing from depths of the Green Grotto Caves on the Northern Coast of Jamaica.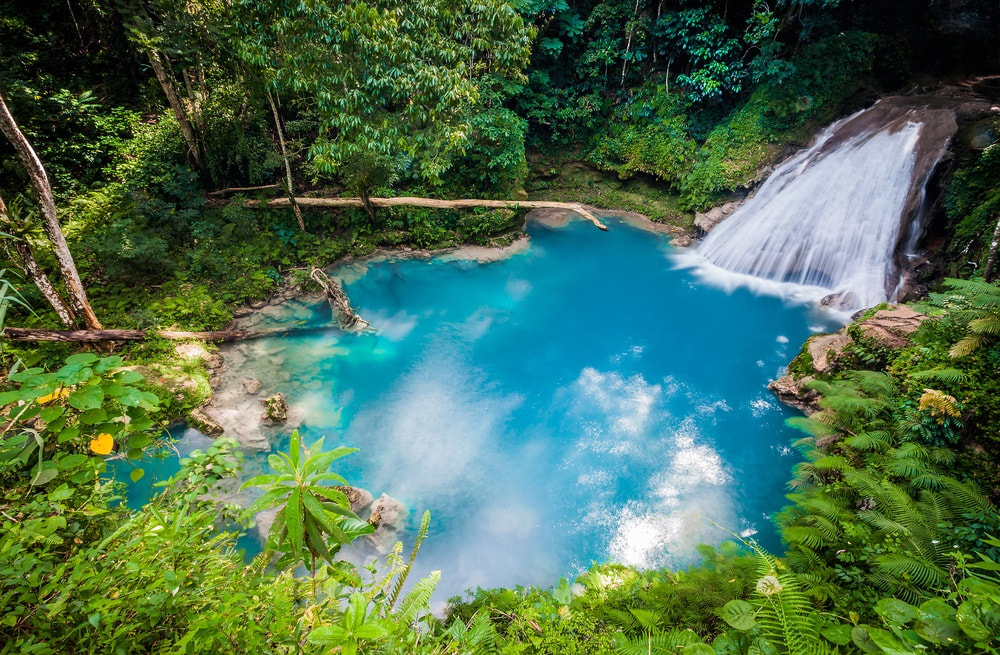 4. Explore Blue Hole Negril: Let your guests enjoy jumping off a cliff, or if they are more cautious, they can climb down a ladder to swim in the hole's cool mineral water known for its therapeutic benefits for the mind and body!
5. Explore Jamaica's Stunning Waterfalls: Take your guests hiking on the world renowned Dunn's River Falls; or explore other hidden treasures like Reggae Falls where flora, fauna, and cool, crystal-clear water abound. Perhaps visit Mayfield falls with its two beautiful waterfalls, 44 mineral pools, and 21 natural pools; the YS falls in the parish of St. Elizabeth; or the Reach Falls featured in Tom Cruise's "Cocktails" with its natural heart shaped Jacuzzi. You may also want to consider a boat ride around the back of the amazing Somerset Falls located deep in the rainforest.
6. Visit the Mystic Mountain: Go zip lining, bobsledding, or take a ride on the Sky Explorer, a chairlift that allows you to explore the tree tops above the Mystic Mountain. There something for everyone on Mystic Mountain. They even offer an infinity edge pool and water slide.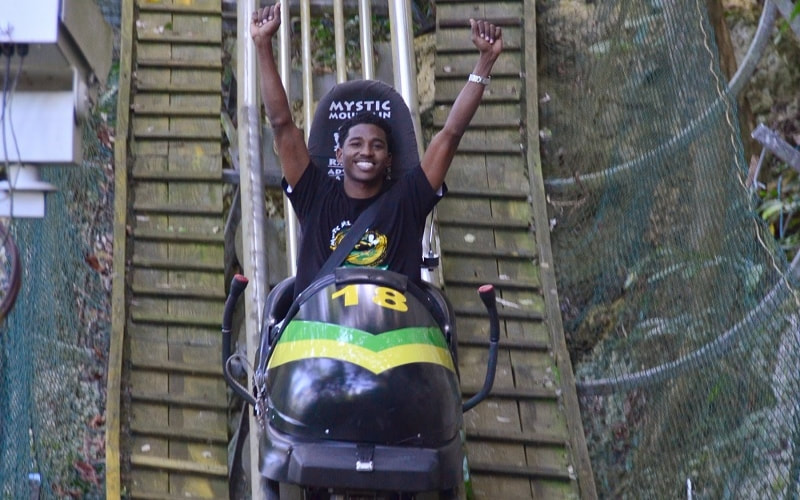 7. Go Rafting or River Tubing: The Martha Brae is one of the most popular destinations for rafting in Jamaica. Or travel through mountainous rural Jamaica, while rafting the Rio Grande. If tubing is more your speed ride down the river in Ochos Rios or wind down the famous white river with your destination wedding guests.
8. Dive in the Blue Lagoon: And yes that Blue Lagoon from the Brooke Shields' movie. Experience both the warm Caribbean Sea water, and the cool water from the underground streams that feed the lagoon. Watch as the lagoon changes from its mystic blue color when the sun changes its angle.
9. Take a Rum Tour: Jamaica is popular for its amazing rum. Take your guests on a rum tour to let them see how it is created.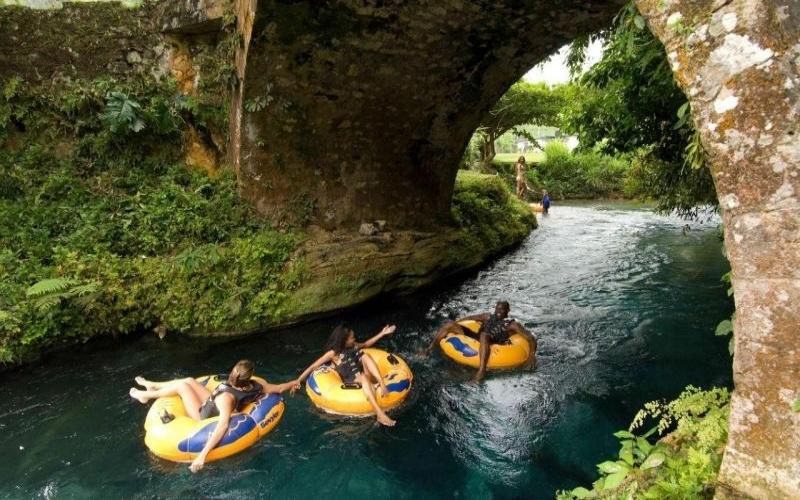 10. Discover Bob Marley's Legend: Visit the Bob Marley museum or explore 9 mile the town where Bob Marley was born, and laid to rest.
11. Visit Treasure Beach: There is just so much to do and see in Treasure Beach, St. Elizabeth. Choose from six miles of sandy beaches, private coves, and rocky shorelines, and take your guests snorkeling, sight-seeing, swimming, body-surfing, and exploring.
12. Experience an ATV ride: There are a variety of places in Jamaica that offer different scenery and adventure to explore via ATV.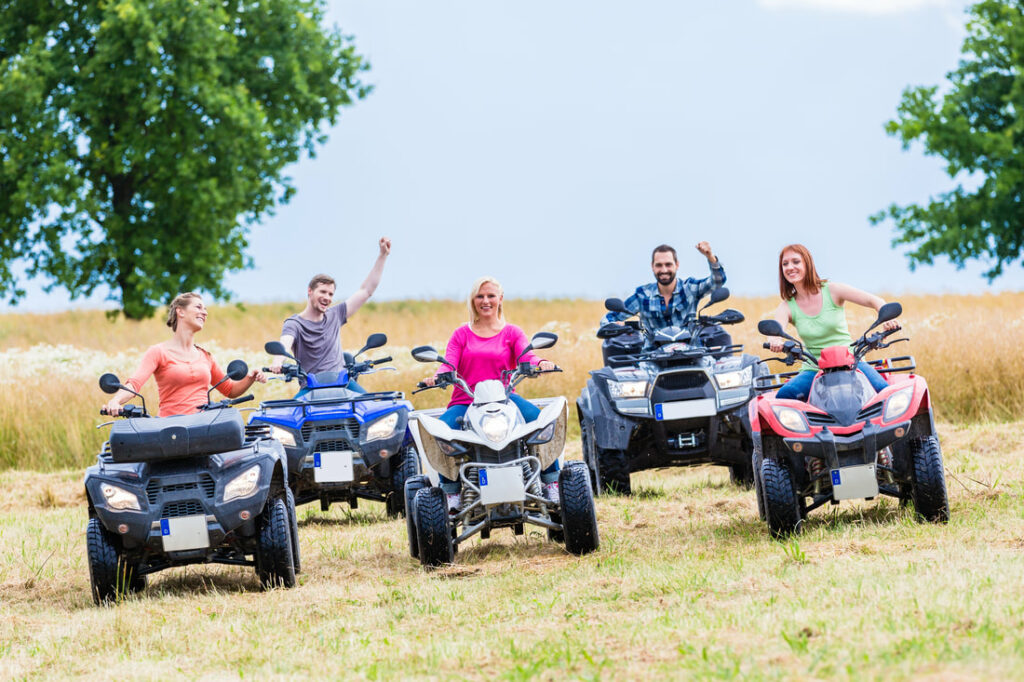 Now of course there are lots of on resort options to consider for gathering your destination wedding guests together, like a welcome cocktail reception or a farewell brunch, but take advantage of this amazing and vibrant destination and consider planning at least one exciting group excursion outside of the resort!