Off the Beaten Path: Ubon Ratchathani, Thailand
Thailand is filled with amazingly beautiful areas not yet touched by mass tourism. In Northeast Thailand, just over 300 miles from Bangkok in the province of Ubon lies the city Ubon Ratchathani. 

Ubon province is known for its ancient Buddhist temples and forest-dwelling monks. Among the city's 2 dozen temples you'll find Wat Pah Nanachat—Thailand's only monastery where English is the main language.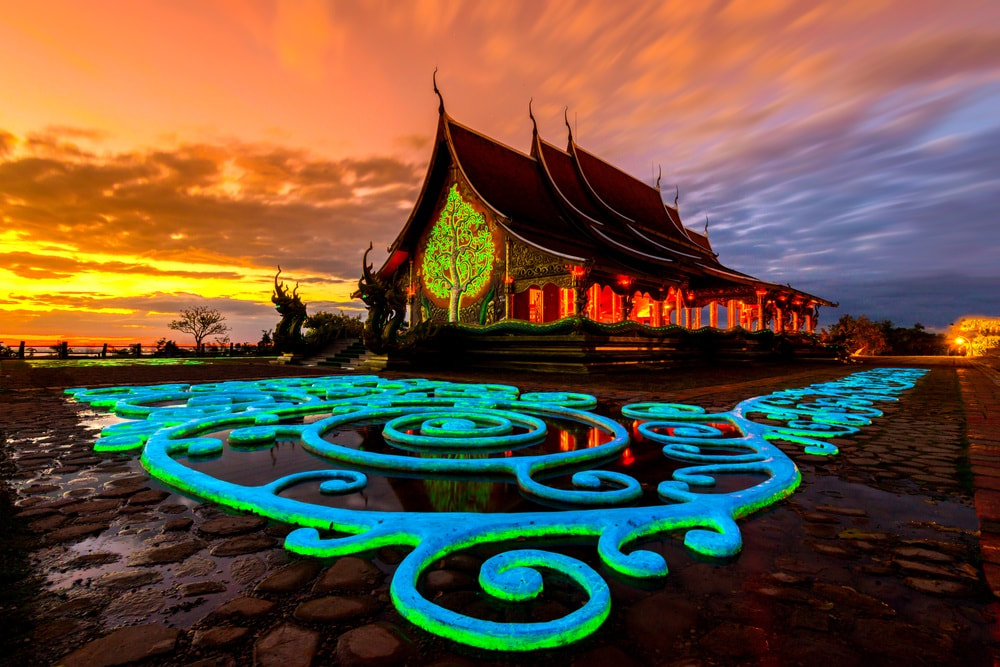 But the sheer beauty of the area, its authentic folk culture and warm-hearted people also beckon to those attracted to the roads less traveled.  Examples of the inspiring natural beauty of the area include: 4,000 year-old rock formations, prehistoric rock paintings, captivating national parks, waterfalls, and the two-colored river.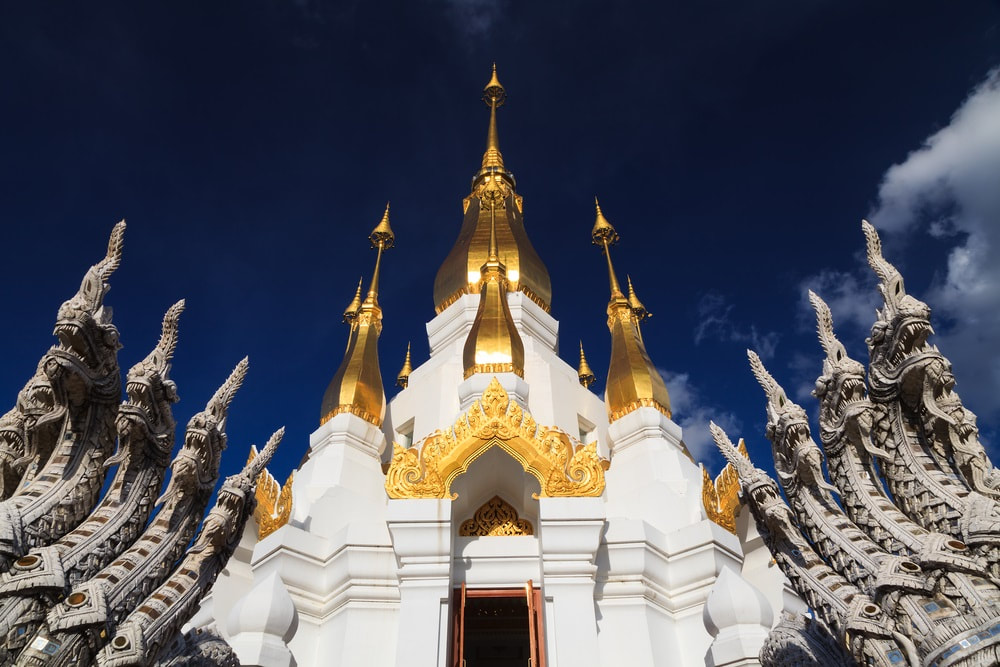 Other delightful aspects of your visit will be the welcoming people of mixed cultures who predominantly speak a Lao dialect; the indigeneous (but super spicy) cuisine; traditional events, such as the Sunrise in Siam, the Candle festival and the Shrimp Parade; and skilled craft workers producing basketry, bronze-ware, silk and cotton products.

While modern Ubon can have a laidback small-town feel, young people from the two area universities lend the city energy. And trendy cafes and boutiques now mingle with the city's historic temples and shophouses.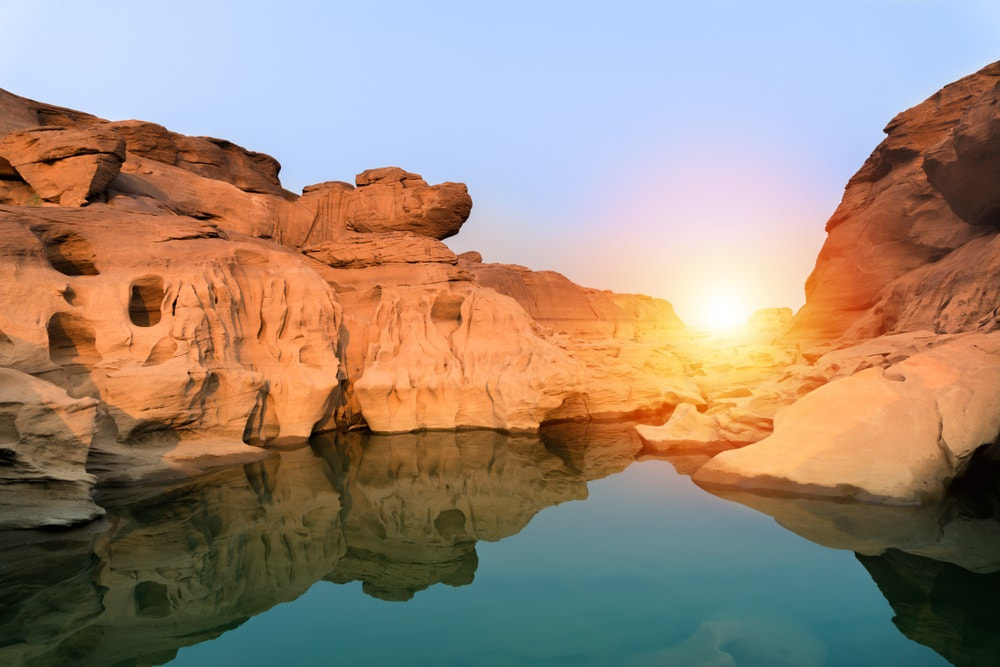 Must see sights include:
Pha Taem National Park, which is famous for its prehistoric rock paintings,
Sam Pan Boak or the Grand Canyon of Thailand,
Huai Sai Yai Waterfall, one of the most beautiful waterfalls of Northeastern Thailand,
Kaeng Saphuee Public Park,
Wat Tham Khuha Sawan, and
Wat Phrathat Nong Bua.