5 Reasons a Destination Wedding is Perfect for a Second Marriage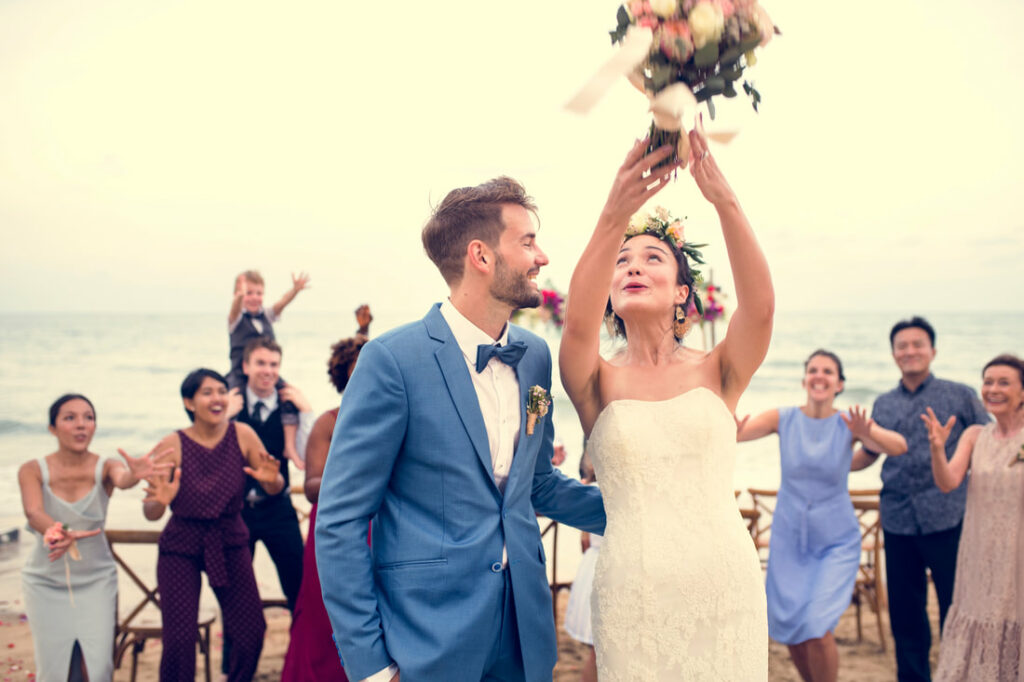 A dream destination wedding might just be the perfect way for you to begin again.
​The first time around, I got married at beautiful Rockwood Manor in Potomac Maryland.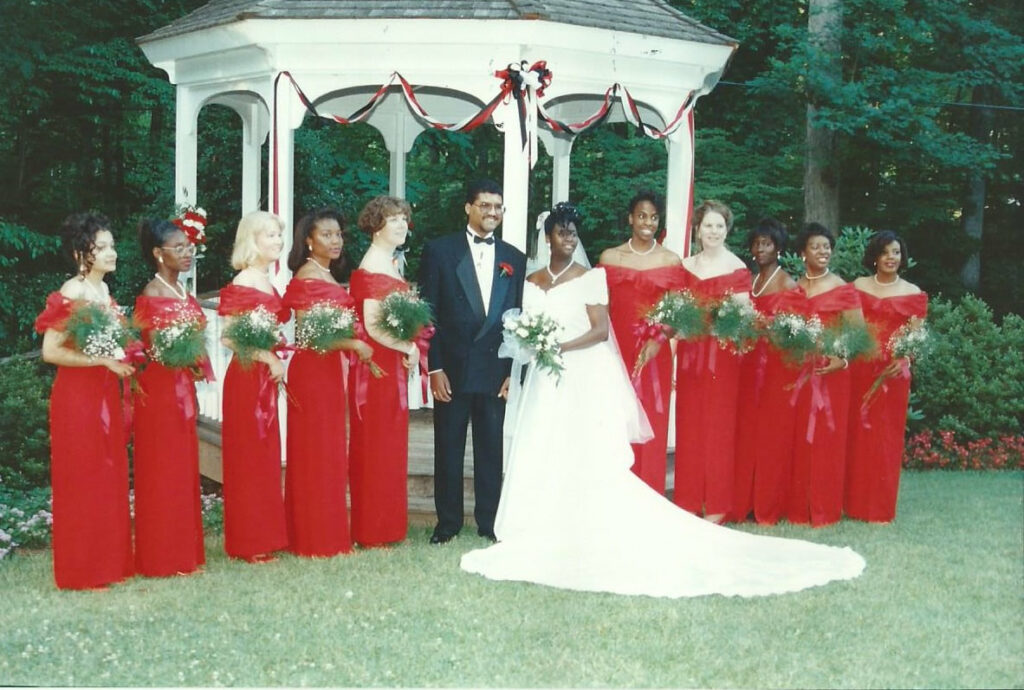 It was a hot and humid June day, with 150 guests including 10 bridesmaids and 10 groomsmen, a local jazz band, and the whole nine yards.

The marriage was short-lived but the pictures were beautiful.

It would be another 2 decades before I married the love of my life. This was also his second marriage. And, although his first wedding was much smaller, he too had already experienced the traditional hometown wedding ceremony. ​So, we talked about it and decided to opt for the more personal and intimate experience that a destination wedding can provide..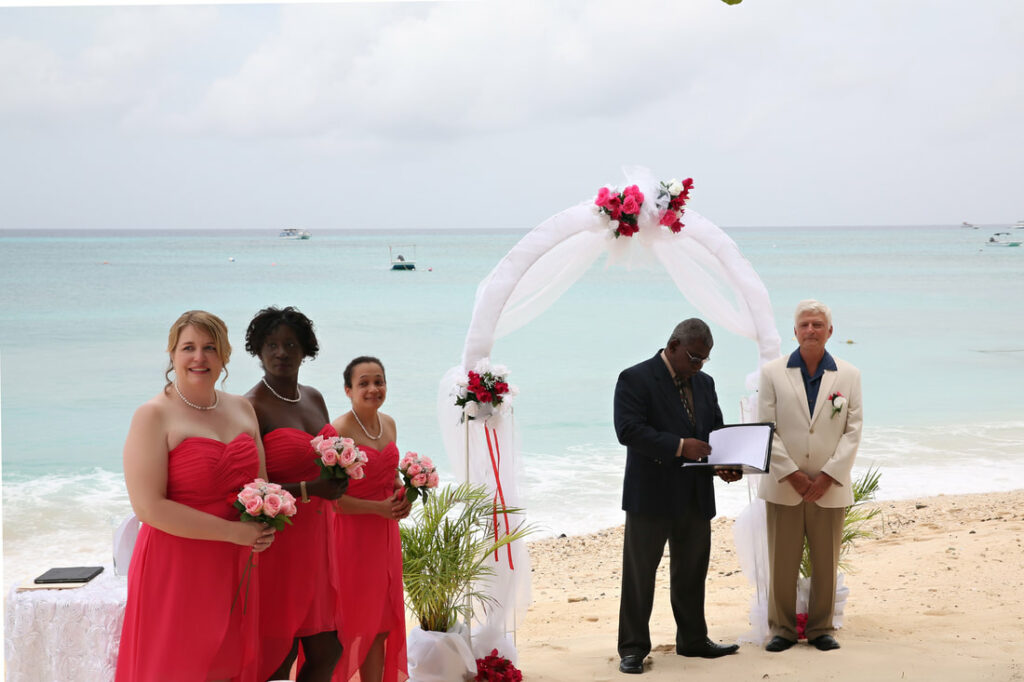 ​We were not unique in making this choice since roughly one third of all destination weddings tend to be for second marriages. And here are the top 5 reasons why:
You have the entire calendar to work with for your wedding date. Weddings are not limited to May-September when the weather is typically nice. Couples can instead choose from any number of destinations with year-round temperate weather for their outdoor wedding, even in January!
With a destination wedding there are absolutely no worries about comparisons between the first and second weddings. Your destination wedding will be a wholly unique experience. And your destination wedding photos and video will be stunningly beautiful.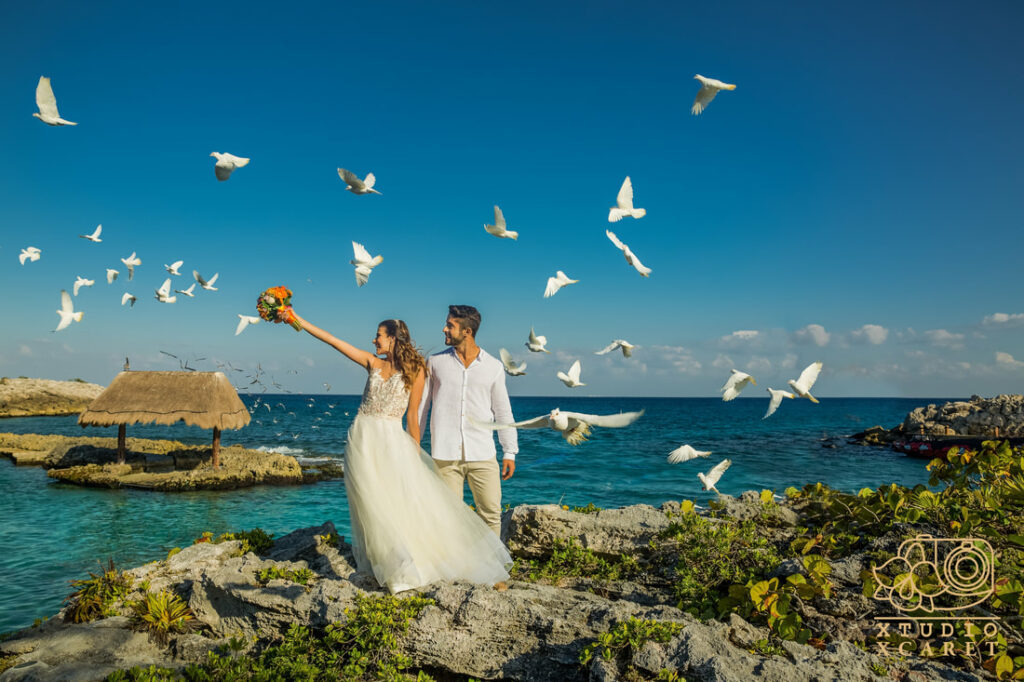 Your guests can combine your wedding with their annual vacation. They get to mingle with close friends and family making it a rare and memorable reunion experience, all while have the time of their lives on a beautiful Caribbean beach, for example. And you, as a couple get to spend more than just an hour or two with the people in your life who mean the most to you.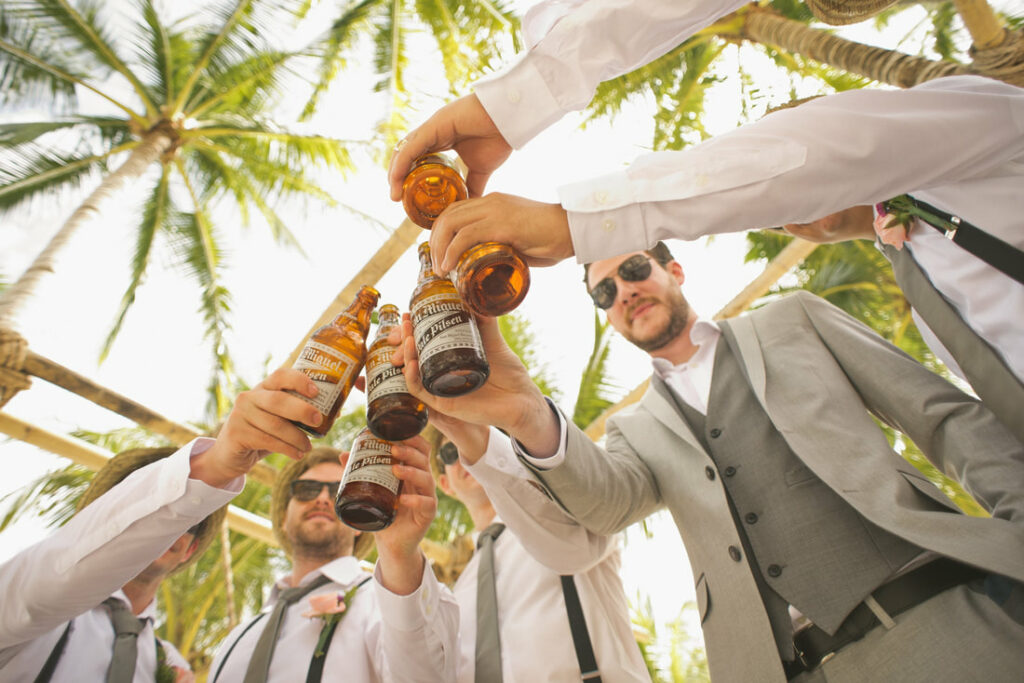 Opting for a destination wedding is a sensational way to reduce the skyrocketing cost of traditional weddings, since frequently you can select a package with almost everything included. Plus the turquoise ocean and white sand beaches offer such a dramatically beautiful backdrop that you'll feel far less need for additional decoration expense. And the right travel consultant will negotiate good rates for your guests' accommodations as well.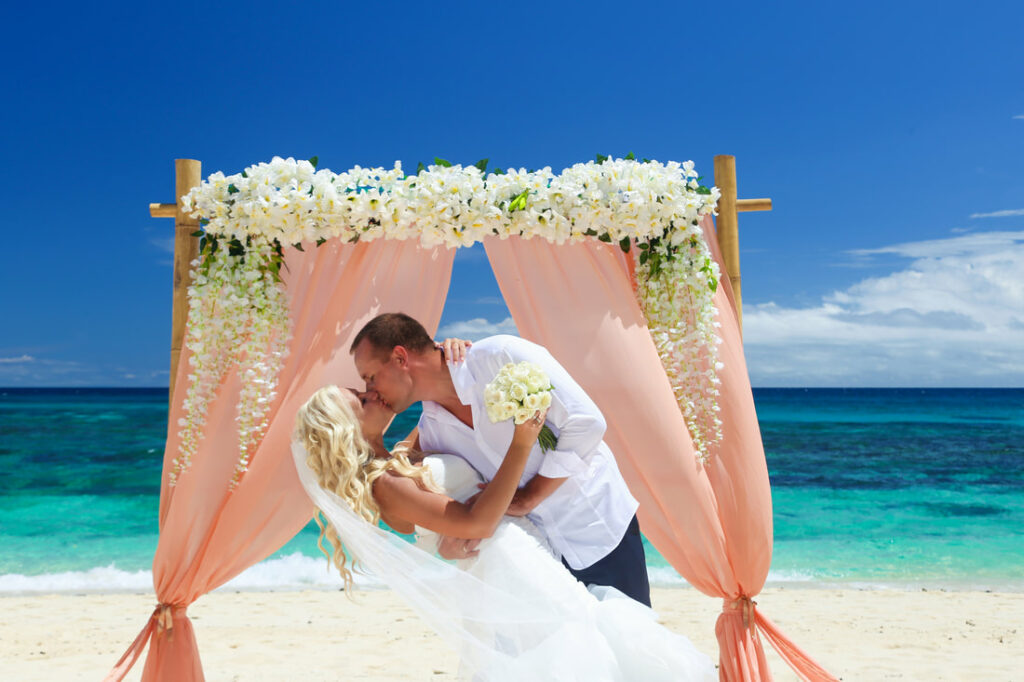 Destination weddings can accommodate any size guest list from 20 – 250 people. And, if you have people that you feel obligated to invite just to be polite, you can do so and rest assured that, if they feel the same way, they will not be spending the money to come. This makes destination weddings a great way to trim the guest list to your closest friends and family.

OK. So, I can't wrap up without mentioning this. At my first wedding I got so stressed out with my family and friends bickering about everything from decorations and chair placement, to who was retrieving whom from the airport, that I locked myself in a mansion bedroom and refused to come out for the actual rehearsal? This is sad but it is wholly true.
With a destination wedding you can leave all of that nonsense in the rearview mirror. A seasoned travel advisor can take care of most all of the details so that your destination wedding can be stress free and breezy.