Combining a vow renewal ceremony with a romantic getaway allows you to explore a new destination while publicly recommitting yourselves. You can relive your wedding and your honeymoon in this one special celebration vacation. The sun, sand, and waves provide the perfect backdrop for a romantic ceremony. This experience is sure to add to the many amazing memories and adventures you've already shared together.
And, if you're not a big fan of sand between your toes, there are many stunning resort venues that can host your dream ceremony. Perhaps you'd prefer a chapel, a garden, a gazebo or even a roof top terrace overlooking the sea. There are many beautiful locations to choose from.
Considering a vow renewal paradise but are sketchy on the basics? We answer a few general questions below.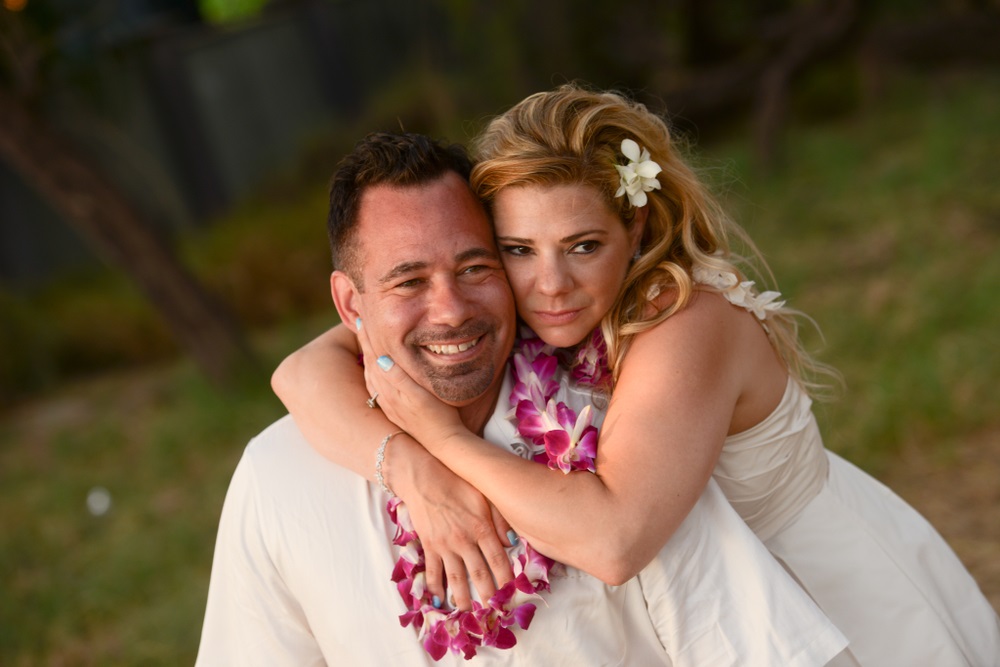 When and Why to Renew Your Vows
Maybe you want to reaffirm your commitment to each other after a rough period in your relationship. Maybe you want to renew your vows to mark a milestone anniversary. Or maybe every day is like a dream and you just want to let your spouse know your heart is still full every day. There are NO hard and fast rules about vow renewals. Do what feels good and appropriate to you. Some couples choose to renew after 2 years, some choose to renew after 25 years and some couples renew their vows every single year. An amazing marriage is worth celebrating so by all means do so as often as you like.
What Happens at a Vow Renewal Ceremony?
To state the obvious the couple renews their vows and they also exchange rings again. If you can locate your original vows, you may find joy and meaning in reciting them again. If not, you may want to seize this opportunity to deeply consider your feelings about your relationship. Then try to express them as best you can in newly written vows. Imagine the feeling of walking down the aisle together again, with the same songs you got married to playing in the background. Or maybe there is a new song playing—one you've both come to love that epitomizes your feelings.
When it comes to the rings, many couples simply exchange their existing rings. Some couples add new engravings on the original bands. Or, if you're celebrating a big milestone anniversary, you may even want to upgrade your bling entirely.
How is the Vow Renewal Different from the Wedding?
Other than the fact that your vow renewal is symbolic and, therefore, there is no legal paperwork involved at any point, it is very much like getting married again. Another difference is that the couple does not typically register for gifts or hold a shower. If guests do insist on gifts perhaps suggest a donation to your favorite charity.
The actual event can be as large or as intimate as you choose. While we believe that there is absolutely no shame in pulling out all the stops for your vow renewal ceremony, we don't suggest inviting random acquaintances or coworkers. Most couples opt to include just their closest friends and family. Some go even smaller with just a handful of key people that have contributed to the success of their marriage over the years. And don't be afraid to go even smaller and make it all about just the two of you.
Should You Have Wedding Attendants at Your Vow Renewal?
Whether or not to have wedding attendants is also totally up to you. It is not at all necessary to have attendants for a vow renewal. However, if you didn't do the big wedding the first time around and you want to fulfill that dream, go for it! But, if you did all that the first time around, you may want to give your friends a break and not require the matching outfit drama. You could instead have them stand up for you informally for old times' sake. You could also choose to include your children or and grandchildren in the ceremony.
Is It Ok to Wear White When Renewing Your Vows?
Some people insist that wearing white on the wedding day symbolizes purity and chastity and should therefore, only be worn the first time around. But, while this may have been true for the Romans in 500 BC where women got married at age 12, it really hasn't been the case since. From the Middle Ages to the mid-19th century women simply wore the best dress they had. It was only when Queen Victoria made a serious fashion statement and chose white for her wedding day that white became the wedding gown color of every woman's dreams. More than anything wearing white became a status symbol throughout the ages. But I digress. You can find more on this in "Why are Wedding Dresses White" by Christine Schultz.
The point of this history lesson is that it's perfectly ok to wear white, or whatever you please, when you renew your wedding vows. Just make sure to take the weather at your destination into account.
Where Should You Have Your Vow Renewal?
I lean heavily towards renewing your vows at an all-inclusive resort in the paradise of your choice. And, here's why.
Traditional Troubles
The first time I tied the knot in a traditional ceremony close to home. And of course there was a lot of the traditional drama. It was a beautiful event. But, it didn't come without a lot of stress for us, and stress for my family and friends as well. The caterer made a billing error and wanted more money than planned. The company that did the wedding favors made a billing error and wanted more money than planned. 
And with so many strong personalities trying to 'help' at the rehearsal, there was conflict. In fact, there was so much bickering that I refused to even come out for my own wedding rehearsal. I couldn't take it. I was on the verge of a breakdown the day before the big day. OK. Maybe I actually did break down.  
I thought I had pulled it together on wedding day but a troop of 25 girl scouts appeared. They materialized at this Potomac MD manor from seemingly nowhere just before I walked down the aisle. Panic set in and I thought, "Oh no! I can't feed 25 more people." Then, thankfully my maid of honor snapped me out of it saying "they just want to see the beautiful bride."
Paradisial Bliss
So the second time around I had a destination wedding. It was an all-inclusive event on the beach in Turks and Caicos that was prepaid well before the actual wedding day. And what I remember most about that experience (other than marrying the man of my dreams) is the tropical breeze, the sound of the lapping waves and the pure love and joy in my heart. That day was perfect.
This is, in large part, why I highly recommend an all-inclusive resort for your vow renewal in paradise. At an all-inclusive you can choose the perfect package for you and leave all the stress and drama out of the mix! Furthermore, your friends and family also get a break because all they have to do is show up.
Now it's true that there are hundreds of options for all-inclusive resorts for your vow renewal in paradise. And therefore, choosing the right destination and the right resort can sometimes seem daunting. But Certified Honeymoon and Destination Wedding Specialists are adept at matching clients with the right destination and resort to hold the ceremony of their dreams.
Free Vow Renewal Packages
A handful of our favorite all-inclusive resorts offer free vow renewal ceremony packages. Yet, I urge you to keep in mind that some free packages come with strings. Some are contingent upon the number of nights you stay and some are contingent upon the total number of guest rooms booked in conjunction with your ceremony.  Free vow renewal packages typically include a wedding bouquet and boutonniere, a wedding cake, champagne, and a ceremony coordinator. Some also include preparation of your wedding attire. 
As for the minister, you can pay to have the resort hire an officiant, or you can have a minister or judge that you know travel with you to officiate. Since the ceremony is not legally binding, you can even call on a close friend or relative to do the honors.
And when it comes to reading the fine print on the various packages that are out there, an experienced travel advisor can help you to analyze the best package for your needs.