Destination Wedding Guest Etiquette
10 Steps to Becoming
the Ideal Destination Wedding Guest
So, you've been invited to a destination wedding. Now what? Destination weddings are a dreamy and romantic way to tie the knot, combining the joy of love and adventure in an exotic location. As a guest, you have the unique opportunity to witness and share in the couple's special day. But remember, attending a destination wedding comes with its own set of considerations and responsibilities. Yet, resources on the subject of destination wedding guest etiquette, seem to be limited. So, to help you navigate this exciting experience with grace, and make lasting memories, here are 10 steps to becoming the ideal destination wedding guest.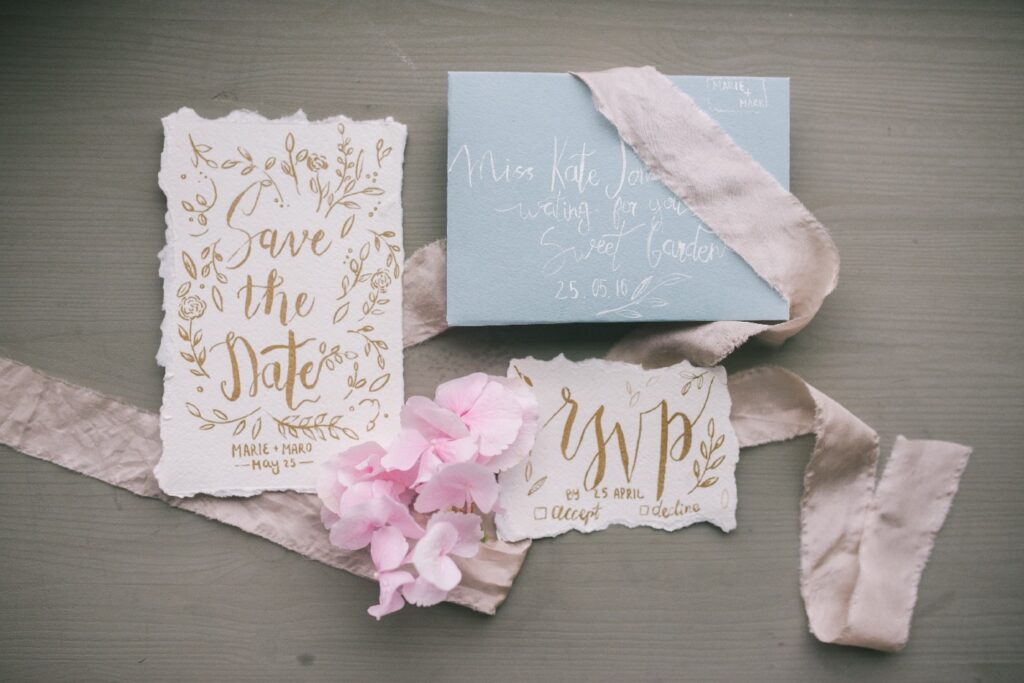 Step 1: RSVP Promptly and Responsibly
RSVP is the abbreviation for a French phrase which literally means "please respond". When you receive a destination wedding invitation, it's essential to respond promptly. This gives the couple a clear idea of how many guests to expect, helping them plan their wedding logistics. 
So, please do respond according to the timeline conveyed on the couple's wedding website, or on their paper or digital invitation. Even if you are unable to attend, please send your regrets so the couple can plan accordingly.
Additionally, as a part of destination wedding guest etiquette, it is vital to be mindful of any additional requests the couple may have. For example, the couple may ask that you refer all travel questions to their chosen travel consultant, or that you convey your meal preferences timely or indicate special needs or dietary restrictions by a specific date.
Register to attend the wedding according to the timelines indicated on the couple's wedding website. The number of rooms booked is a critical number that the couple tracks since it can determine everything from catering costs and seating charts to the actual ceremony location and the number of events.
Keep in mind also that the rooms set aside for guests in the couple's room block have a timeline for return to the hotel. After rooms have been returned there is no guarantee on room price or availability.
Step 3: Refrain from Bringing Surprise Guests
Usually, the wedding website or invite will state if you are to bring the kids or to bring a plus one. It's not good protocol to surprise the couple with unexpected guests since so many wedding variables, including the wedding cost to the couple, hinge on the headcount. Yes, even if the wedding is held at an all-inclusive resort there is often a per guest cost to the couple.
If the invite or the website is unclear on the issue, it really is ok to ask for clarification. It is not, however polite to ask for an exception. If it is an adults-only wedding and you are unable or unwilling to make other arrangements for the children, it may be best to decline the invitation.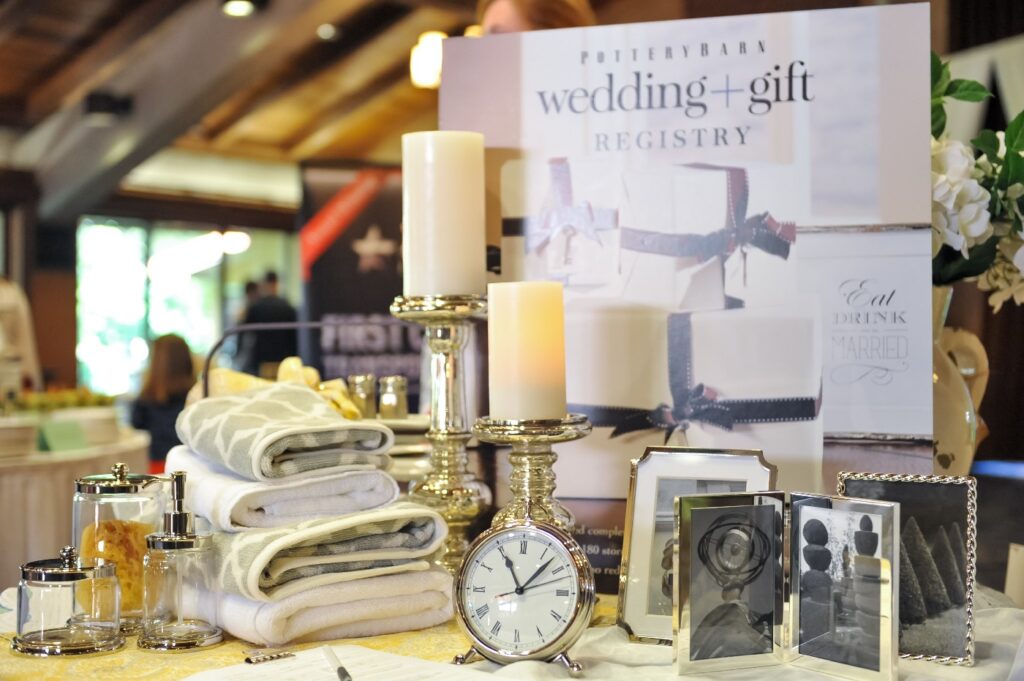 Step 4: Use the Wedding Registry for Gifts
According to Businesswire a majority of couples register for wedding gifts online to choose gifts that match their unique lifestyle.  So, please don't wrap up that thing you got for your wedding and never opened or used and then give it to the couple. It's true that you're making a big financial commitment to attend the destination wedding. And it's ok to think that you don't need spend a ton of money for a gift. You're right, and it's perfectly fine to select one of the lower priced gifts. But please make sure that whatever gift you do decide to give, comes from the couple's wedding registry. 
If you see the cutest candle holder or picture frame that you think they'll love, don't do it! They probably already have enough candleholders and picture frames. Their registry includes the gifts the couple really needs and plans to use.  
Also keep in mind that it is best to order a gift and send it to the couple's home. Never lug a gift to the destination wedding causing the couple the expense and inconvenience of lugging it back home. And, if the couple asks you to refrain from giving gifts, read step 5.
Step 5: Respect the Couple's Choices and Wishes
Destination weddings can be pricey affairs for the couple, as well as for the guests. Some couples asks guests to refrain from gift giving as just another way to acknowledge their appreciation of the time and commitment you've already made to their big day. Destination wedding etiquette calls for you to respect the couple's wishes and the choices they've made for their special day. 
Avoid pressuring them to make changes to their selected resort, or to use their limited number of offsite guest passes so that you can stay at a fancier or a cheaper resort. Most couples opt for a destination wedding as a way of bringing people from all aspects of their lives together in one place. If you really feel that you have to stay somewhere else, stay the minimum time allowed in the couple's room block before moving on to your preferred resort.  
Guests should also avoid coercing the couple into adding more activities to their itinerary. Instead, show your support and enthusiasm for all of the couple's choices.
Step 6: Be Mindful of the Wedding Itinerary and Schedule
Destination weddings tend to have a more relaxed vibe, but it's still crucial to respect the wedding itinerary and schedule. Be on time for the various events and activities and follow any instructions provided by the couple or wedding planner. This will help the couple maintain a smooth flow of events and ensure that everyone has a memorable experience.
Step 7: Dress Appropriately for All Scheduled Events
We all love to look our best, especially when celebrating love in a stunning location. Dressing appropriately shows respect for the couple's special day and the efforts they put into planning it. Plus, it's a chance to showcase your unique style and blend in with the wedding vibe. 
Whether it's a beach ceremony or a fancy reception, make sure to read the dress code guidelines and pack outfits that fit the occasion. Trust me, you'll feel more comfortable and confident, and you won't steal the spotlight from the happy couple. If you need more guidance on destination wedding dress codes, check out this in-depth article.
Step 8: Drink in Moderation
This is one of the most important elements of destination wedding guest etiquette. We all know that weddings are meant to be a blast, and an all-inclusive destination wedding is no different. With unlimited drinks on tap all day and all night it can be tempting to turn it up a tad too much! Remember you want the day to be unforgettable and NOT unforgiveable! Moderation here is key. When you drink moderately, you can fully savor the celebration without going overboard. 
Nobody wants to be that person who embarrasses themselves on the dance floor or wakes up with a massive hangover the next day. By keeping a steady pace and enjoying your favorite libations responsibly, you'll ensure that you have a fantastic time and create beautiful memories that you'll cherish for years to come. Cheers to a night filled with joy and unforgettable moments!
Step 9: Capture Memories According to Protocol
In this age of smartphones and social media, capturing and sharing wedding moments has become easier than ever. However, be mindful of the couple's preferences when it comes to photography and social media sharing. Some couples may request an unplugged ceremony, where guests refrain from taking photos during the ceremony. If this is the case respect their wishes and remember to be present in the moment, cherishing the experience firsthand.
Check with the couple before the wedding to see if it would be okay to share photos on Facebook or Insta. Most couples are perfectly fine with this but it's still very important to ask. The couple may have preferences in terms of the timing of your posts. Many couples create custom wedding hashtags to make sure they see all of the photos related to their wedding.
Step 10: Show Gratitude and Celebrate with Joy
Last but certainly not least, show your gratitude and celebrate the couple's union with joy and enthusiasm. Be present, engage with other guests, and participate in the festivities. Remember, you are an integral part of their journey, and your positive energy will contribute to the overall wedding experience.
Attending a destination wedding is an exciting adventure that allows you to celebrate love in a unique way. But very little has been written on the subject of destination wedding guest etiquette. By following these 10 steps to becoming the ideal destination wedding guest, you'll ensure that you make lasting memories and contribute positively to the couple's special day. From prompt RSVPs to respectful behavior and active participation, your presence and support will undoubtedly make the destination wedding a truly memorable experience for everyone involved.
If you're headed to a destination wedding and want to learn more about your destination check out our destination inspiration page.