Best Honeymoon Destinations Around the World
In this article we discuss some of the best honeymoon destinations around the world. It doesn't matter if you're a couple who lives for adventure, or a couple who likes to kick back and relax; there are Insta-worthy honeymoon destinations around the globe that can keep those romantic fires blazing. You can explore lively urbanscapes packed with historical and cultural adventures. Or perhaps you'd prefer soaking up some sun on a soft sand beach with crystal blue waves. You might also want to consider these spots for proposal or anniversary trips or any type of romantic getaway.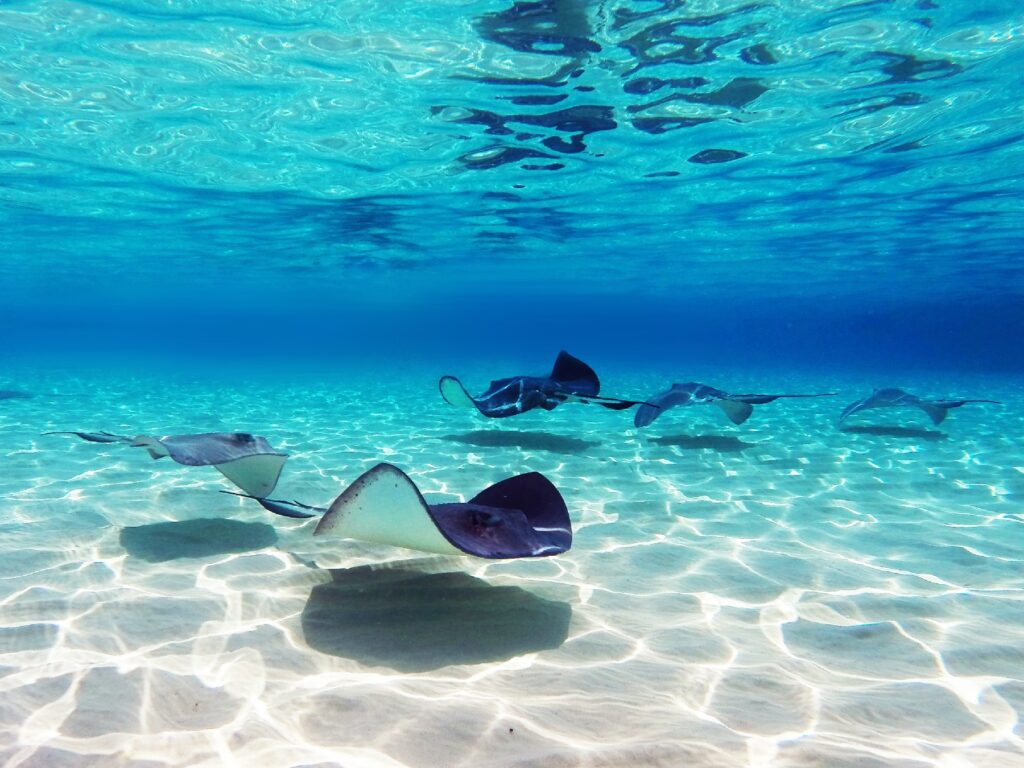 Grand Cayman, Cayman Islands
The inviting sound of steel drums will greet you upon landing in Grand Cayman's newly renovated airport. If your plan is to relax, take a romantic boat ride, hold hands and sip Pina Coladas while on vacation, then Grand Cayman is the place to be! Here you can kayak through the bioluminescent bay, watch the sunset on Seven Mile Beach or visit Stingray City where you can feed and kiss the stingrays. Legends say that if you kiss one of the area's stingrays, you'll have seven years of good luck!
Home to sophisticated luxury hotels like the Ritz-Carlton Grand Cayman, there are only a few all-inclusive resorts on Grand Cayman. However, in the off season your travel consultant may be able to find you an all-inclusive package at one of the larger hotels like the Westin Grand Cayman Seven Mile Beach or the Grand Cayman Marriott. These all-inclusive package promotions all depend on whether business is slow.
Koh Samui, Thailand's second-largest island with its palm-studded soft white sand beaches, is one of the best honeymoon destinations in the world. Beyond Koh Samui's crystal blue waters and pristine beaches, you'll also find lush rainforests, waterfalls, charming fishing villages, luxury resorts, posh spas and a whole host of cultural attractions. You'll love the array of activities, including taking cooking classes together or practicing Tai Chi on the beach. And couples can enjoy dinner during a sunset sail on a Red Baron luxury boat, dine in the treetops, or enjoy a private romantic dinner on the beach.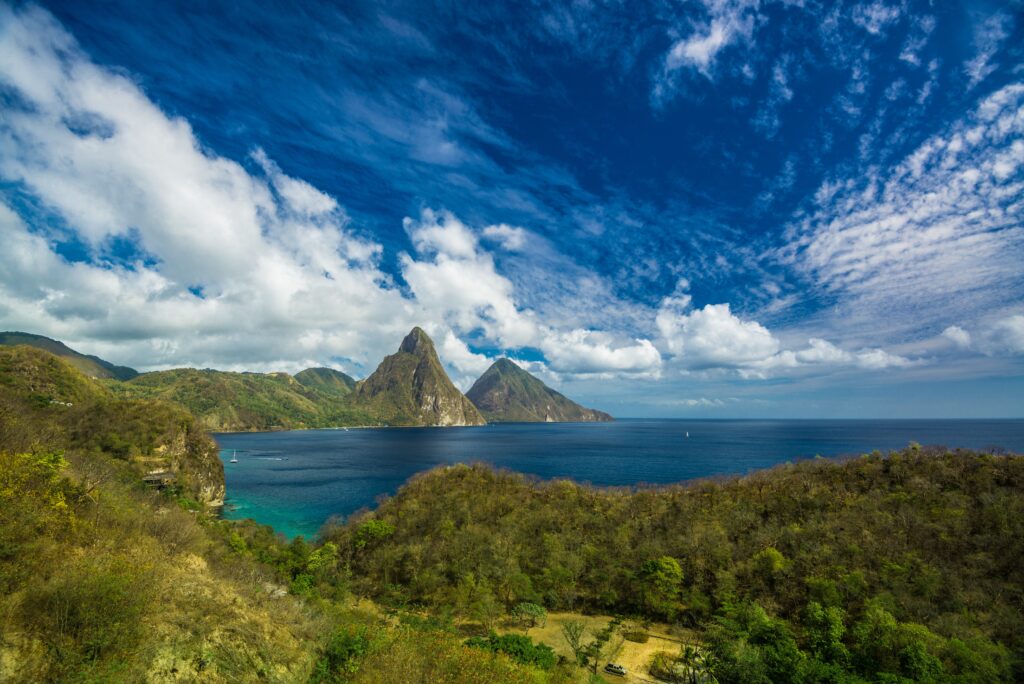 Frequently recognized as the number one best honeymoon destination, Saint Lucia is beautiful and unique. Beautiful hidden beaches and captivating geological wonders abound in St. Lucia. And this island is so much fun to explore as a couple. Slather down in the life affirming mineral mud of the Caribbean's only drive through volcano, then sneak a kiss under the warm mineral waters of the cascading waterfall.  Enjoy gorgeous coastline views while you bask in the breathtaking sunset on a luxury catamaran cruise. Or strike out on adventure to socialize with locals at the Gros Islet Street party. And most inviting are the islands luxury all-inclusive resorts. How about a week-long stay in a Luxury Penthouse One-bedroom Terrace Jacuzzi Suite? Or perhaps an Over-the-Water Honeymoon Bungalow Suite with Butler Service? There is no end to pampering and indulgence at St. Lucia's all-inclusive luxury resorts.
Louisiana has become increasingly popular among couples looking for a romantic getaway. And there is just something inherently charming about New Orleans in particular.  Perhaps it's the beauty of the wrought-iron balconies wrapped in vibrantly colored flower vines, or the way the sun sets over the Mississippi river. Certainly, many couples enjoy the jazz dives with romantic lighting, strolling the garden district on a lazy afternoon or visiting the rooftop pools and the rotating carousel bars. There are also endless opportunities for sampling the city's multicultural cuisine. From fine dining to food truck po' boys New Orleans has something to please every palate. Don't leave with enjoying a moonlit dinner on a steamboat cruise or a classic Creole dinner in the French Quarter.
There are many reasons to add Northern Italy to our list of best honeymoon destinations. First there are tons of Insta-worthy romantic hot spots, including Lake Como's hillsides and multi-level botanical garden's, Venice's canals, Lovere's scenic views, Florence's architecture & cuisine, and Milan's Renaissance art. Add to this Verona's historically romantic reputation, and Riomaggiore's colorful houses and the breathtaking hiking path throughout Cinque Terre, it's easy to understand why this area is unquestionably one of the best destinations for a romantic vacation. From castles to medieval monasteries, Tuscan vineyards and more, your travel consultant can advise you on the best honeymoon fit for you and your partner.
You will inevitably make lasting memories on your romantic getaway to any one of the honeymoon destinations mentioned above.
To learn more about the best honeymoon destinations around the world, contact your Enlighten Excursions Travel Consultant today. We can help you plan an unforgettable honeymoon.