Best Honeymoon Destinations in Northern Italy
Congratulations on your pending nuptials! Now comes the next step in spending the rest of your lives together, finding one of the best honeymoon destinations for you as a couple. Northern Italy is a land of storied cities steeped in history and romance. With its fantastic architecture, beautiful landscapes, and delicious food, choosing your destination can be difficult. If you need help deciding, our certified honeymoon travel agents can point you to some of the best honeymoon destinations in Italy.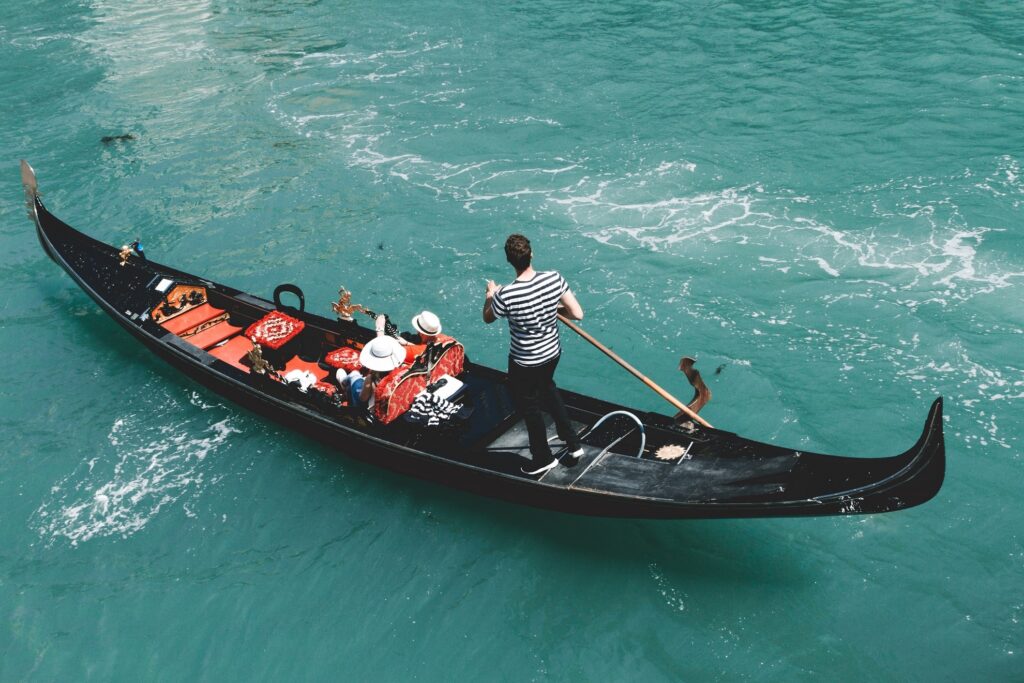 Italy honeymoons aren't complete without Venice. There are few places on earth with the history, culture, art, and romance as the floating city of Venice. Since there are no cars or buses allowed inside the small streets of this Italian city, you will get the chance to really wander around on foot and get lost in its charm.
You have several places to see in Venice. The top two for visitors are often in the famed Piazza San Marco.
This historic site is magnificent. The mosaics inside are beautiful, while the outside is impressive by their grandeur. Climb the Campanile Tower. At the top, you'll have amazing panoramic views of Venice. Stop by Ristorante Canova Venezia nearby for an outdoor dinner under the moonlight.
The second location is a 10-minute walk from San Marco Basilica. This iconic landmark will bring you back to the golden age of Venice. There are several wonderful restaurants close by to enjoy a romantic meal for two, including Da Mamo, a top-rated candlelit establishment in the heart of Venice.
Another city that is a must-see in the best honeymoon destination is Verona. At the heart of this romantic city, you will find Juliet's House. It was here that the story of Romeo and Juliet came to life. You can visit her balcony and learn about this amazing tale while taking in some beautiful views of the city. Don't skip these other stops in Verona during your honeymoon.
Verona's number one landmark is this gaping structure and was used as a Roman amphitheater in 30 AD. For a cultural experience, take in a performance while you are there. You can also enjoy some of the best Italian coffee here at Tosca Cafe Verona. Sip your cup at the outdoor tables overlooking the Adige, Italy's longest river.
Lovere is a town in Bergamo, Italy, on the western shore of Lake Iseo. It's a small city in Northern Italy and the best honeymoon destination for couples who love nature and water sports. If you want to get out and enjoy the great outdoors, Lovere is a fantastic destination. While in the small resort town, check out some traditional Italian pizza at the lakeside Ristorante Pizzeria Bar ALMICI.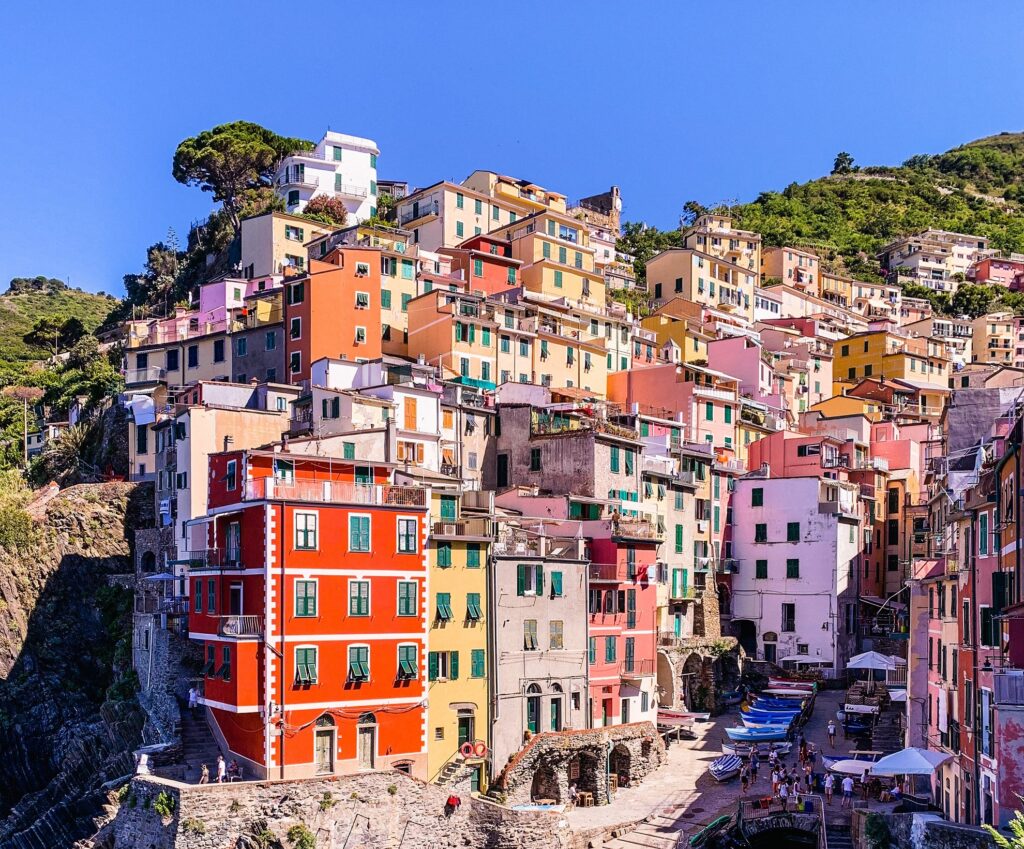 If you are looking for an enchanting, hidden gem of a town during your honeymoon in Italy, Riomaggiore is the place for you. One of the five towns in Cinque Terre on the Ligurian coast, Riomaggiore is a quaint town that overlooks the Mediterranean Sea. There are several outstanding restaurants here, including the popular dining location, Ristorante Roma, for an unforgettable seafood dining experience.
The Italian Riviera town of Portofino is a picturesque destination that will take your breath away. It's a great stop to see the coast of Italy and enjoy some delicious seafood while taking in the scenery of the passing towns. While there, stop and see the beautiful old churches, such as the Chiesa di San Giorgio, a small Catholic church with a panoramic overlook of the Marina di Portofino. The views of the Mediterranean, the small fishing villages, and the history will make your honeymoon in Portofino a trip you will never forget.
Choose Enlighten Excursions honeymoon travel agents to help you discover the best honeymoon destinations in Northern Italy and beyond. Contact us today to learn more about our services.