10 Reasons to Choose a Los Cabos
Destination Wedding
Los Cabos, located at the tip of the Baja California Peninsula in Mexico, is a popular destination for couples looking to get married. With its stunning natural scenery, luxurious resorts, and rich culture, it's easy to see why so many people choose Los Cabos as the backdrop for their big day. In this article, we'll explore the top 10 reasons to choose a Los Cabos Destination Wedding.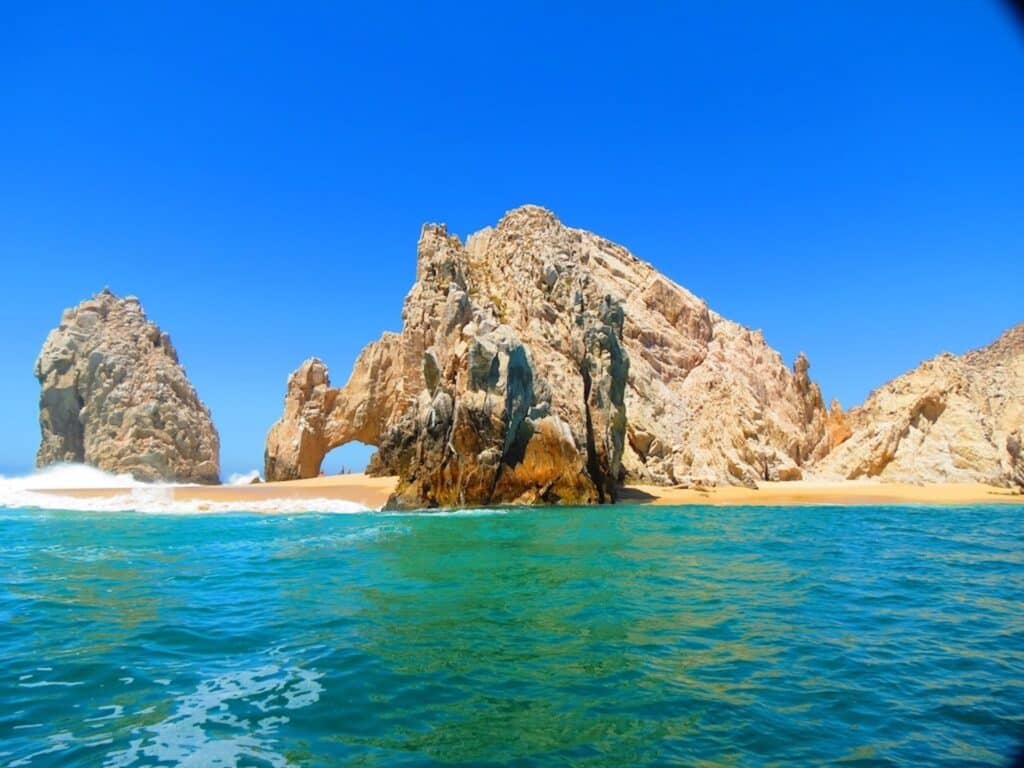 Los Cabos is home to some of the most beautiful scenery in the world. From the crystal-clear waters of the Sea of Cortez to the rugged desert landscape, there's no shortage of stunning backdrops for your wedding photos. Whether you choose to exchange vows on the beach, in a lush garden, or atop a cliff overlooking the ocean, you're sure to have a one-of-a-kind wedding experience in Los Cabos.
Los Cabos boasts nearly 300 days of sunshine each year, making it an ideal destination for a wedding any time of the year. The region's warm, dry climate means you can count on clear skies and comfortable temperatures, which is especially important if you're planning an outdoor wedding. And with an average temperature of around 80 degrees Fahrenheit, you and your guests can enjoy the outdoors without feeling too hot or too cold.
Los Cabos is home to some of the most luxurious resorts in the world, making it easy to find the perfect accommodations for your wedding party and guests. From intimate boutique hotels to sprawling beachfront resorts, there's something for everyone in Los Cabos. And with amenities like infinity pools, spa services, and gourmet dining options, you and your guests will feel pampered and relaxed throughout your stay.
Mexican cuisine is known for its bold flavors and fresh ingredients, and Los Cabos is no exception. In fact, in 2022 travel agents nationwide voted Los Cabos the top culinary destination in Mexico! From fresh seafood to traditional Mexican dishes like tacos and tamales, you'll find plenty of delicious options to choose from when planning your wedding menu. And with an abundance of talented chefs and catering services in the area, you're sure to find the perfect cuisine to complement your wedding theme and style.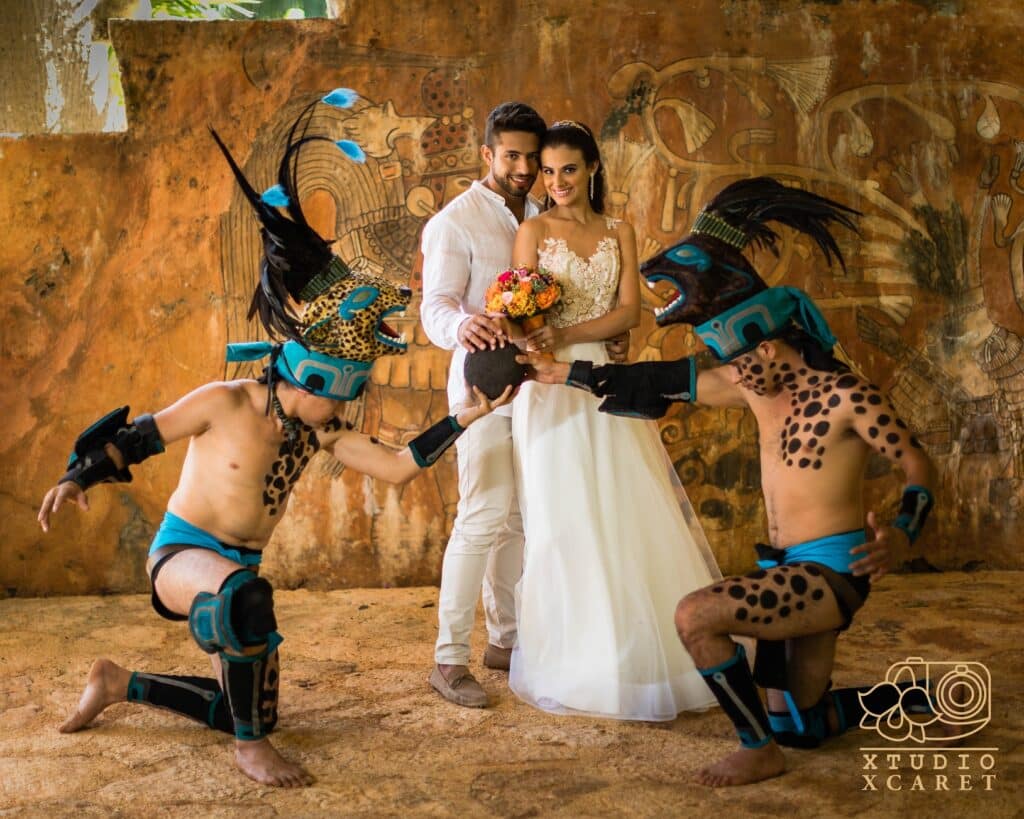 Mexico has a rich cultural heritage, and Los Cabos is no exception. From colorful traditions like Dia de los Muertos (Day of the Dead) to vibrant music and dance performances, there's always something to see and experience in Los Cabos. Incorporating elements of Mexican culture into your wedding, such as traditional music or decorations, can add a unique and memorable touch to your special day. For more on unique wedding traditions check out our article exploring 14 Beautiful Wedding Ceremony Traditions.
Compared to other popular wedding destinations, Los Cabos offers relatively affordable prices. With a range of accommodations and wedding packages available at different price points, you can find options to fit your budget without sacrificing quality or luxury. And with the U.S. dollar currently strong against the Mexican peso, you'll get more bang for your buck when paying for wedding expenses.
Los Cabos is located just a short flight from major U.S. cities like Los Angeles and Dallas, making it an easy destination for your guests to travel to. And with many airlines offering direct flights to Los Cabos International Airport, getting there is convenient and stress-free. Plus, once you arrive, you'll find that most resorts and wedding venues offer shuttle services to and from the airport, making transportation a breeze.
Whether you're looking to relax on the beach or explore the local culture, Los Cabos offers plenty of activities to keep you and your guests entertained throughout your stay. From whale watching and snorkeling to golfing and shopping, there's something for everyone in Los Cabos. And with many resorts offering on-site activities like yoga classes and cooking classes, you and your guests can enjoy a range of activities without ever leaving the resort.
Experienced Ceremony Coordinators
Planning a wedding ceremony can be stressful, but when you choose to get married in Los Cabos, you'll have access to experienced wedding coordinators who can help make the process on site easy and enjoyable. Many of the top resorts in Los Cabos offer wedding packages that include ceremony planning services and onsite wedding coordination.  Your destination wedding travel agent can help you identify the resorts, packages and wedding teams that match your wedding vision. These professionals can help you choose the best resorts and planners to ensure that your wedding day is everything you envisioned.
Romantic and Memorable Experience
Last but not least, getting married in Los Cabos is sure to be a romantic and memorable experience that you and your guests will never forget. With its stunning scenery, luxurious accommodations, and rich culture, Los Cabos provides the perfect backdrop for a once-in-a-lifetime celebration of love. And with so many options for customizing your wedding to fit your personal style and preferences, you can create a truly unique and unforgettable experience.
So, if you're looking for a destination wedding location that offers breathtaking scenery, perfect weather, luxurious accommodations, delicious cuisine, rich culture, affordable prices, easy travel, plenty of activities, experienced wedding coordinators, and a romantic and memorable experience, look no further than Los Cabos, Mexico. With so much to offer, it's easy to see why this stunning destination is a top choice for destination wedding couples around the world.
To learn more about your options for a destination wedding in Los Cabos, Mexico, schedule your consultation with one of our destination wedding experts.