Where to Go When- Istanbul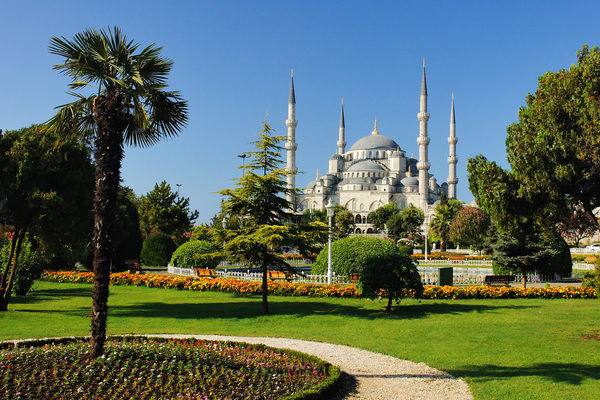 Ahhh… This is the money shot! The blue sky beams brightly over Istanbul's Blue Mosque. But, what are the chances that when you go to Turkey circumstances will converge so that you can get the money shot? It depends. When advising you when to travel, a number of sites focus almost solely on the costs. If you're a little more value focused like me, then you may appreciate a different perspective.
If I'm going to spend my time, which also has both cost and value, then I want to have a good time, get the money shots and marvel at the beautiful clear sky. This is the experience for which I am willing to pay.
So when the experts tout fewer crowds and lower prices December through February in Istanbul, I just shake my head. It's cheap because it's rarely less miserable than my home town of Washington, DC. It's cold, wet and icky and you may only get the money shot, if you're the type to win the lottery. From June-August Istanbul tends to be hot, muggy, expensive, and crowded. You can get the money shot during this time since there is very little precipitation, but it may have loads of strangers in it. Which for some may be perfectly fine.
Both May and September top my list for comfortable temperatures, affordability, fewer crowds and lots of opportunities to get that picture perfect memory.
Remember, the best time to go anywhere depends on your personal desires and expectations. An experienced travel counselor can help you answer this question.