Wanderlist-Worthy Luxury Vacations
Whether you've just hit the lottery, tucked away your savings, or are simply blessed with a generous annual travel allowance, you will want to add these wanderlist-worthy luxury vacations to your list of must-have experiences and must-see destinations.
If you've already looked around online, I'm quite sure you found a plethora of potential safari experiences across the African continent. Though I thoroughly enjoyed the safaris I took throughout South Africa, the quintessential safari experience lies deep in the heart of Kenya. When it comes to luxury safaris Kenya has some of the finest lodges in all of Africa. That's why a Kenyan Safari is one of our top picks for wanderlist-worthy luxury vacations.
Angama Mara, literally a location right out of the movies, is nestled on the edge of the Masai Mara National Reserve in Kenya, overlooking the Great Rift Valley. This owner-run safari lodge appeared in the Oscar-winning movie Out of Africa. The resort and this entire region exude romance. The lodge features two cozy camps with just fifteen luxurious tented suites. It also boasts a private airstrip, and has ample wildlife roaming freely.  
Angama Mara's Safari Lodge is the perfect complement to the Angama Safari Camp. This exclusive-use mobile tented campsite is located deep in the Mara triangle, where guests can spot prides of lion, cheetah, and leopard, as well as large herds of elephant, and buffalo. Here you will be perfectly positioned with a front-row seat to the annual migration. And if you want the birds-eye view then consider the magical and thrilling experience of taking a hot air balloon ride over Masai Mara National Reserve.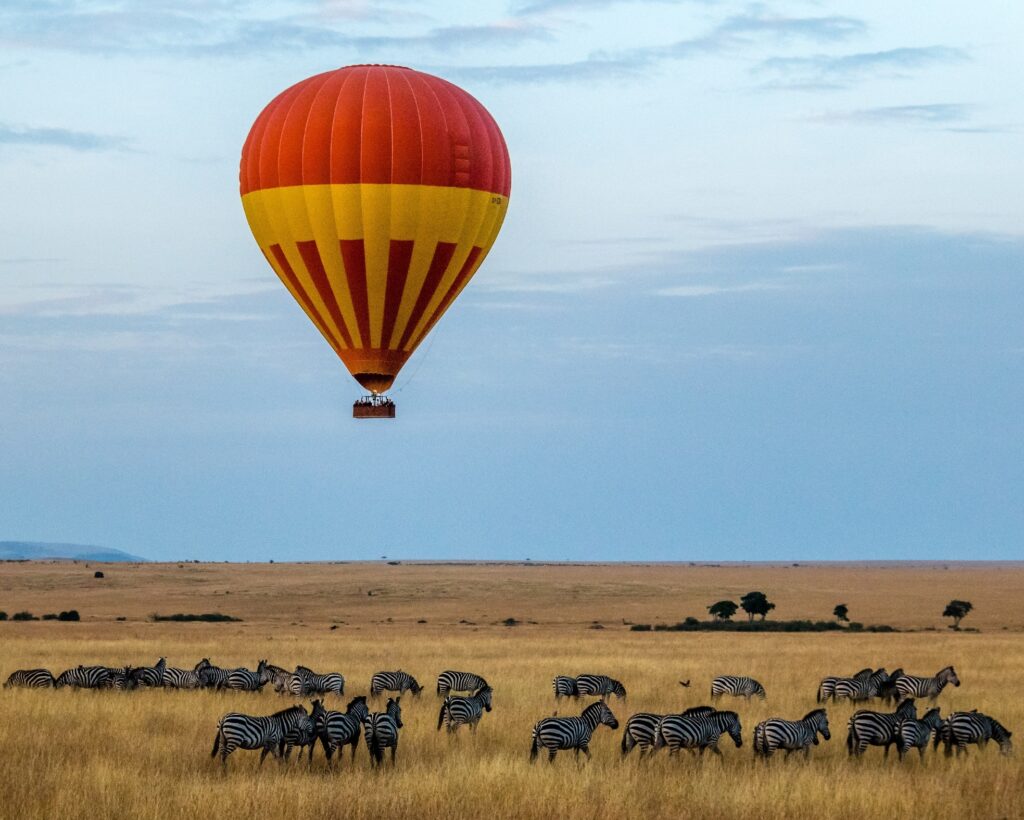 Exploring Europe on a Luxury River Cruise or a Mediterreanean Sea Cruise is an amazing experience. But if you'd prefer your own captain and crew rather than sharing staff and amenities on a large ship – then perhaps consider a Mediterranean yacht charter.
These luxurious floating resorts offer five-star service coupled with breathtaking scenic views. You'll have the luxury of dropping anchor along picturesque coastlines whenever you like. Just imagine enjoying a gourmet picnic with a crumbling fortress as your backdrop, taking a dip in the warm waters of the Mediterranean or relaxing on the yacht deck while staff tend to your drinks and snacks. You can charter a variety of yachts in different sizes and styles. Still, the majority offer gyms, hot tubs, dining rooms, and beautiful master suites. Some even offer supersized waterslides, jet skis or overwater trampolines.
Mediterranean yacht charters generally run from April to October. Perhaps consider September, when the weather is still pretty warm but children are back in school and the daunting throngs of summer tourists have dispersed.
Leasing a private island is the ultimate experience in privacy, luxury, and discretion. Let's face it simply doesn't get much more luxurious than that. And you'd be surprised at how many options there are for private island rentals, from luxurious sprawling villas in the tropics to thatched-roofed cottages set in Canada's Pacific Northwest Forests.

One option to consider is the famed Necker Island (owned by Virgin founder Richard Branson). This luxurious private Caribbean island sits on 74 acres in the British Virgin Islands. The island has multiple scattered properties so guests can opt to rent a room, a villa, or the entire island.
Another private island available for rent in the Caribbean is Musha Cay. There are over 150 acres of powder-soft beaches on this island located in the southern Bahamas Exuma Chain. When you rent this private island you and your guests will have exclusive access to Musha Cay and its wealth of amenities. These amenities include a fleet of outdoor water toys, elegant accommodations, and 30+ hospitality staff members. At Musha Cay you can be assured of receiving the finest five-star experience available. This little slice of paradise can accommodate up to 24 guests total.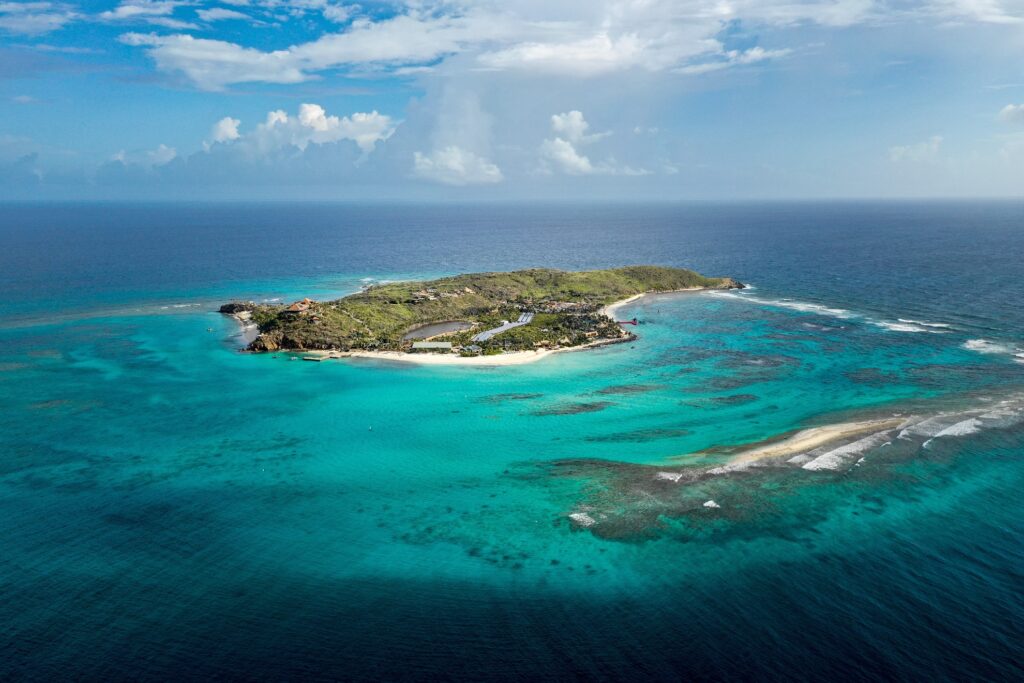 Reserve an Intimate Winter Villa
Visualize yourself curled up under a warm blanket in front of a roaring fire as fat fluffy snow flakes falls outside your window. Or perhaps imagine yourself reaching for your chilled flute of champagne as you soak in an outdoor jacuzzi. You're envisioning the experience of renting a mountain villa or luxury chalet during the winter.
While not all properties included fulltime staff, it's typically easy to hire a chef, butler, daily housekeeper, or even a yoga instructor to round out your luxury villa experience!
If you enjoy snowboarding or skiing, then staying at a villa in Whistler, British Columbia may be the perfect experience for you. The Belmont Estate in Whistler's exclusive Stonebridge enclave rests on 7 acres of wilderness and can accommodate groups of up to 14. The estate's helipad allows for a discreet arrivals and departures, as well as access to off-piste terrain. A private driver is also available to whisk you away to the lifts each day if you prefer to stick to the groomed slopes.
Sequester in an Alaskan Wilderness Lodge
Alaska rounds out our wanderlist-worthy luxury vacations. Is Alaska already on you wanderlist? Have you always dreamed of exploring the Last Frontier, but with elegant creature comforts? There are a select few Alaskan wilderness lodges that provide elegant luxury in the rugged Alaskan surroundings. Sheldon Chalet, the ultimate in luxury lodges, combines jaw-dropping views with gourmet dining, and fly-in-only access. If you have to isolate, this is the way to do it!
The five-star Sheldon Chalet rests on a nunatak in the Don Sheldon Amphitheater of Denali Park's awe-inspiring Ruth Glacier. You can spend your days on nature walks, spelunking in snow caverns, sledding, rappelling, or exploring crevasses. Or spend your evenings watching the Aurora Borealis dance across the sky from the comfort of your observation deck or sauna. Dining at Sheldon Chalet is a first-class experience, that includes gourmet meals prepared by a famous chef who has cooked for celebrities ranging from Neil Young to Barak Obama.
While this article only discusses five wanderlist-worthy luxury vacations, there are countless other unique luxury experiences across the globe are not to be missed! If you'd like support planning your next luxurious vacation, don't hesitate to reach out to one of our Enlighten Excursions Travel Consultants.