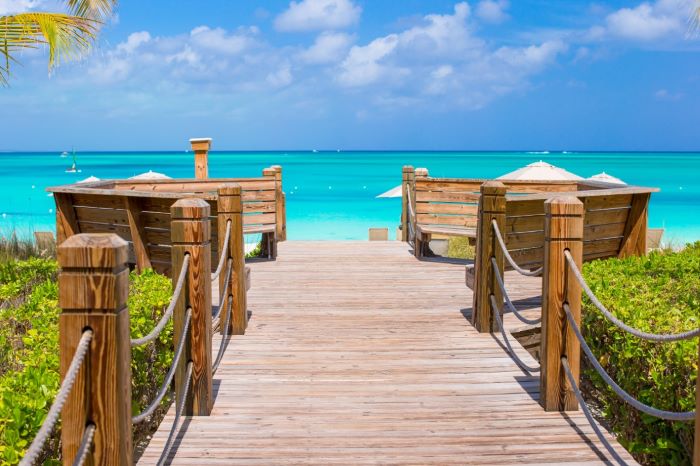 Just north of Haiti and the Dominican Republic you'll find two groups of Islands known as the Turks and Caicos Islands. Turks and Caicos is comprised of roughly 40 small islands and cays. Grand Turk and Providenciales, along with East, Middle and North Caicos are among the most popular islands. Home to some of the most beautiful beaches and clearest waters in the Caribbean as well as the third largest coral reef in the world, Turks and Caicos draws in beach and water lovers from across the globe.
Relax on Grace Bay Beach
 Little Water Cay Iguana Sanctuary
 Mangrove eco tour
 Leeward Reef snorkeling
 Try a new watersport
Grace Bay Club
The Alexandria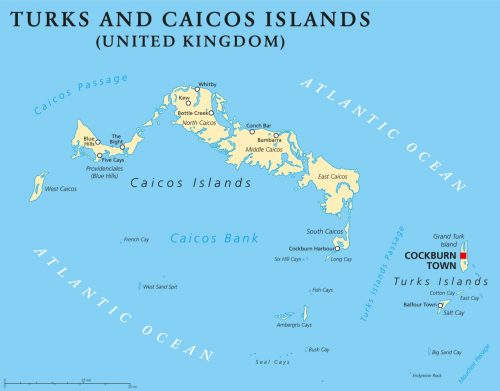 Providenciales sometimes called simply "Provo," is considered the main island. With gorgeous beaches and crystal-clear azure waters Provo is one of the top destinations in the Caribbean.
Along the Northern shore you'll find the celebrated Grace Bay Beach, a number of modern resorts, and the island's only golf course.
Although you may be happy to simply relax, chill and enjoy the marvelous beaches, scenery and first-class amenities on Provo, it is also the perfect base for island-hopping. You can enjoy island tours by air or sea or explore marine life on a fishing or diving trip.
Grand Turk is the capital of the country and also a major cruise port. Visit this island to learn the history of the Turks and Caicos Islands at several museums and landmarks including the National Museum, Grand Turk Lighthouse, and colonial architecture.
Enjoy Governor's beach, the best on the island for swimming and relaxation or venture over to the eastern side of the island to beach comb on a secluded shore. Take a day tour of the island to hit all of the main attractions or rent a golf cart, scooter, or car to discover the island on your own.
Book Your Dream Getaway Now
Enlighten Excursions Will Help Make Your Destination Dreams Come True