Thompson Family Homecoming (June-July 2023)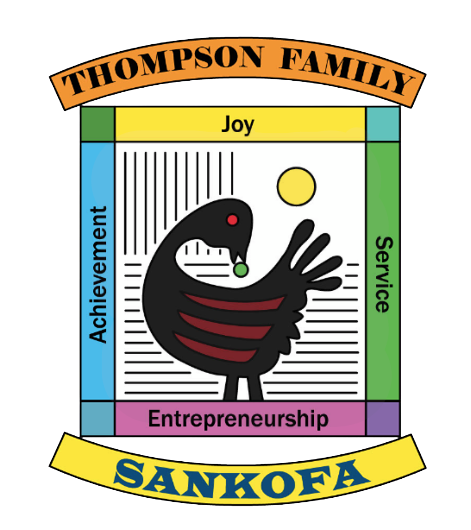 Join the family in Barbados to reconnect with history and one another
June 30- July 7, 2023
Learn and grow with the family as we connect and explore our Barbados.
All of us are connected by the union of James Thompson and Malvina Greenidge. Each of us has a grandparent or great-grandparent that was one of their 13 children. As we reconnect with James and Malvina, we want to also ensure that we know their history and share our history with future generations.
This homecoming has been a year in the making. This is our Sankofa moment. This is our time to connect with the past and become reconnected with each other as we move into the future. This week-long celebration will provide us with opportunities to learn and grow as a family as well as discover how our shared foundation has influenced who we, collectively and individually, are today.
The agenda has been designed with chances for us to connect but also explore our Barbados. For some, this may be your first time in Barbados. For others, there have been some years in between.
Regardless of the circumstances –
Welcome Home.
Events
Accommodations
Travel Insurance
REGISTER HERE
Tab Title
Events
Reunion Events
| | | |
| --- | --- | --- |
| Date | Time | Event |
| July 1st |  6 pm |  Opening Reception at Turtle's Nest |
| July 2nd |  2 pm | Ancestral Island Tour and Lunch |
| July 3rd |  10 am |  Family History Presentation at The Radisson |
| July 4th |  4 pm |  Uncle Ken's Presentation at Combermere |
| July 7th |  5 pm |  Family Closing BBQ at Mark Thompson's Home |
Optional Activities
These activities are not included in the reunion fee
| | |
| --- | --- |
| Date | Activity |
| July 2nd | Bay Lounge |
| July 3rd | Mount Gay Tour |
| July 5th | Catamaran |
| July 6th | Harrison's Cave |
| July 6th | Martin's Bay |

These activity schedules are provided for informational purposes and as a courtesy to participants in the Thompson Family reunion. These activities were not planned by Enlighten Excursions Travel. ENLIGHTEN is not the source or supplier of these excursion services and acts solely as an information provider. If you participate in any of these activities you understand that participation is at your own risk and agree that DC Explorers LLC doing business as Enlighten Excursions is not responsible for, nor will you attempt to hold it liable for, any injury, damage or loss you may suffer on account of any conditions, actions or omissions of the event coordinators or suppliers.

Accommodations
Travel Insurance
REGISTER HERE
Tab Title