Thompson Family Homecoming (June-July 2023)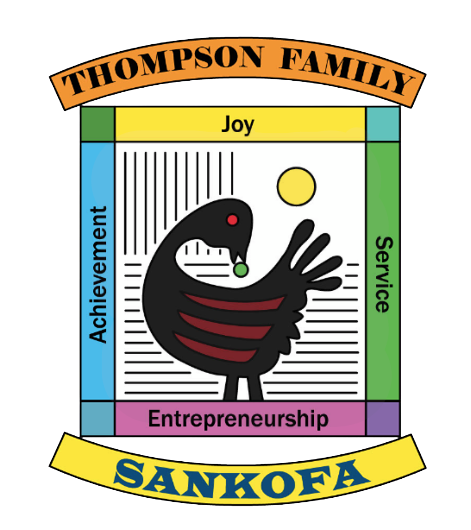 Join the family in Barbados to reconnect with history and one another
June 30- July 7, 2023
Learn and grow with the family as we connect and explore our Barbados.
All of us are connected by the union of James Thompson and Malvina Greenidge. Each of us has a grandparent or great-grandparent that was one of their 13 children. As we reconnect with James and Malvina, we want to also ensure that we know their history and share our history with future generations.
This homecoming has been a year in the making. This is our Sankofa moment. This is our time to connect with the past and become reconnected with each other as we move into the future. This week-long celebration will provide us with opportunities to learn and grow as a family as well as discover how our shared foundation has influenced who we, collectively and individually, are today.
The agenda has been designed with chances for us to connect but also explore our Barbados. For some, this may be your first time in Barbados. For others, there have been some years in between.
Regardless of the circumstances –
Welcome Home.
Accommodations
Events
Excursions
Travel Insurance
REGISTER HERE
Accommodations
The Home Base: Turtles Nest
In a shady corner of glorious Dover Beach, behind a row of tall coconut palms, is a historical building that once housed a gun battery at a time when cannons protected this coastline from invading ships.
It's been thoughtfully and carefully remodelled by our family into four spacious and very comfortable three-bedroom apartments with cool Caribbean colours, fresh white-washed furniture and original coral stone walls.
This accommodation includes four units that consist of 3-bedroom apartments, each with laundry. There is a 3 night minimum for this location. The entire complex will hold 24 people.
CLICK HERE TO VIEW ACCOMMODATIONS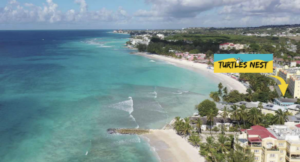 O2 Beach Club & Spa- All Inclusive

Inspired by life's most essential element, O2 Beach Club & Spa draws you in deeply—transporting you from reality to a place of pure relaxation where you can 'breathe it all in'.
Unwind in unmatched luxury as you discover a true sense of wellbeing, with gourmet dining, thoughtful amenities, serene spa experiences, engaging land and water adventures, and inspiring daily activities that redefine the meaning of 'luxury all-inclusive.'
CLICK HERE TO VIEW ACCOMMODATIONS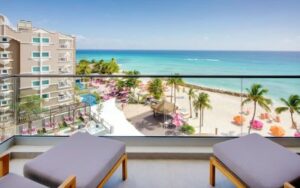 Sapphire Beach Condominium
Sapphire Beach is on the other side of Turtles Nest. This stunning property offers a variety of 2 and 3 bedroom apartments for vacation rental. The spacious condominiums feature open living spaces, fully equipped kitchens, beautiful bedrooms and generous terraces with ocean views. Beautifully landscaped gardens and two large pools add to the tropical flair of this charming vacation property.

Condos on this property are individually owned and availability is not guaranteed. Contact us for more information.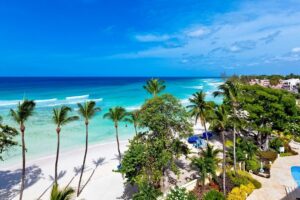 The Sands Barbados – All Inclusive
Across 87 suites, The Sands offers stylish studio layouts, one to three bedroom suites, and superior oceanfront penthouse suites, all with superior all-inclusive amenities.

The Sands is a 5 minute drive from Turtle's Nest.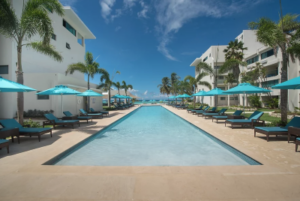 Select your preference on the registration from and we will reach out to you with a quote
Events
Excursions
Travel Insurance
REGISTER HERE