Because we field a number of questions regarding whether US Citizens can travel to Cuba we thought we'd lend a little clarification. In 2014, an executive order loosened the restrictions on traveling to Cuba. This order made it legal for Americans to travel to Cuba without having to go on an escorted group tour. In 2017, the current administration announced they were going to roll back all the regulation changes, but as yet nothing has been put in place and no details have been confirmed.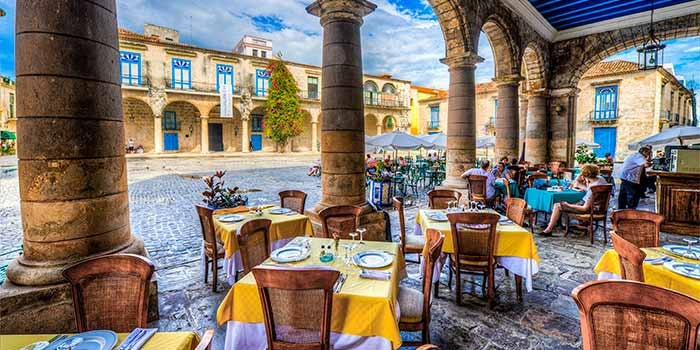 This means that right now you have a number of options for visiting this culturally intriguing Caribbean island including traveling independently. However, as Cuba has been isolated from much of the world for centuries, its tourist infrastructure is still developing.
​
If you're planning your trip independently you may find that many hotel and dining standards fall short of ordinary expectations. Consequently, escorted tours and cruises still provide some of the best options today for an amazing travel experience in Cuba. However, for those who prefer independent travel, your travel adviser can help plan an itinerary tailored to your specific tastes and interests with first class accommodations. Your customized vacation might include unique experiences such as artist studio visits, dance and/or music performances, community project visits, festivals, and dining, cooking and cultural exchange experiences with local Cubans.
​
Whether you go independently or with a group, consult a travel adviser and don't miss the opportunity to explore and discover this colorful island nation. With extremely friendly and welcoming locals, great food, amazing music, stunning art and lively neighborhoods, Cuba should definitely find a place near the top of your wanderlist.