The Real Scoop: Beaches Resorts
Family Time at Beaches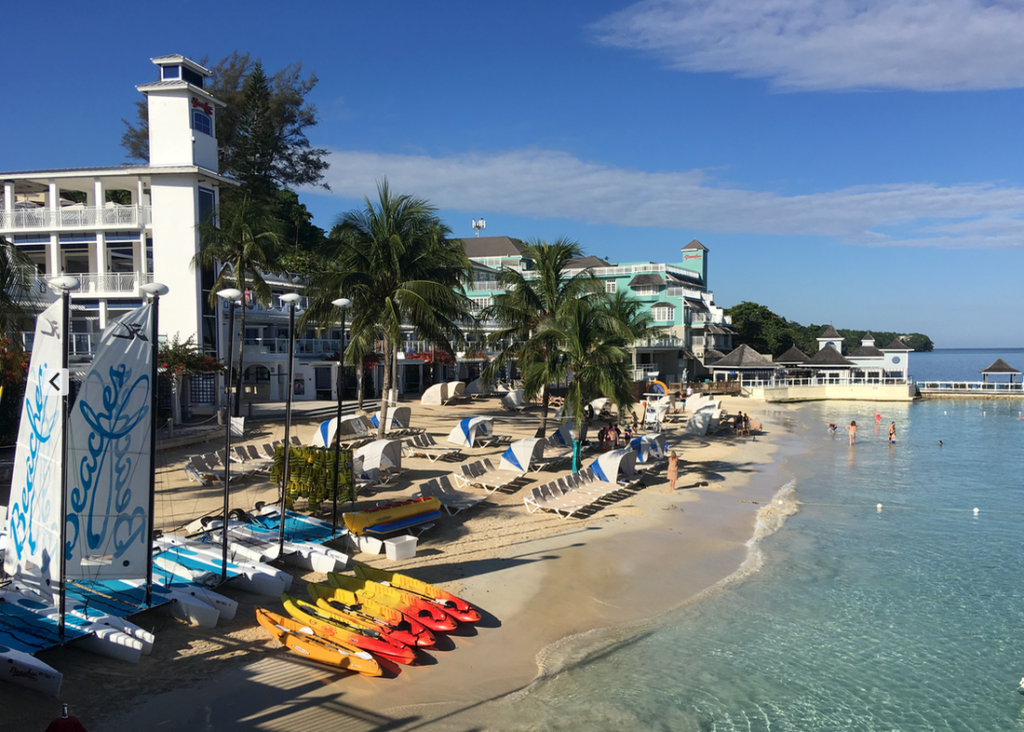 It's often hard for families with young children to find a place where they can take a vacation that meets the needs of both kids and adults. Luckily, the Sandals resort chain offers a multi-generational option for family with infants to teens with their Beaches resorts. A recent visit to Beaches Ocho Rios with my family showed us just how family-friendly this resort chain actually is.

Sandals is known for its quality and service, as well as its all-inclusive packages. The Beaches resorts have the same level of quality and service, but with a focus on families. During our trip we saw families of all ages, many families with infants and small children together with grandparents or extended family members. Larger groups can have connecting rooms with views of the garden or ocean and cribs are available.

The Beaches resorts all offer waterparks and kid-sized pools, as well as the traditional pool with swim up bar. The bar serves many non-alcoholic drinks, which kids can order themselves. My children became fans of the frozen lemonade and enjoyed the novelty of ordering from the pool by themselves. Each restaurant also offers a non-alcoholic version of the evening cocktail just for the kids.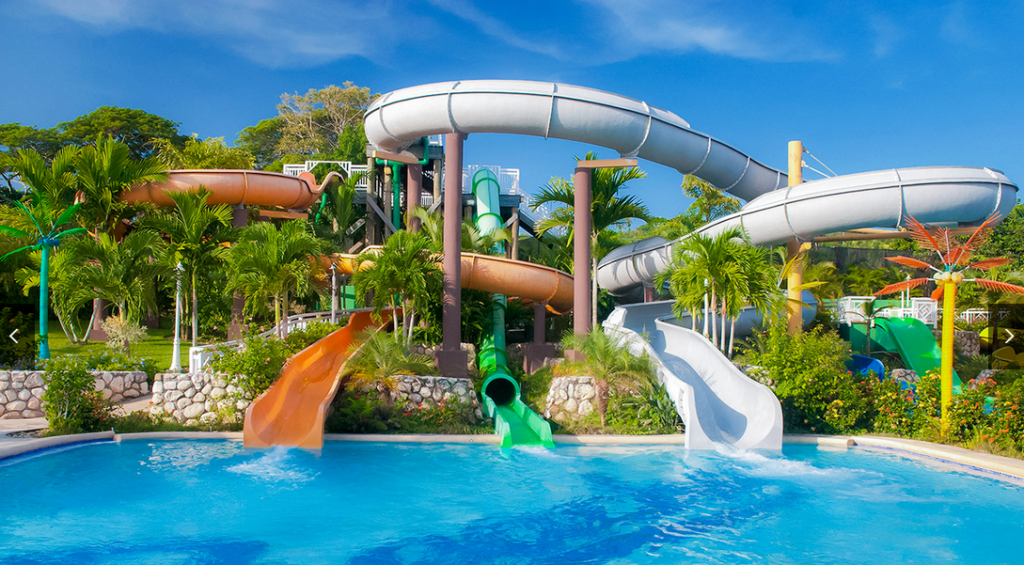 As well as the water park, pools and beach, Beaches Resorts offer kids camps for children of all ages. This gives the adults an opportunity for some downtime at the beach or even "me-time" at the spa. The Sesame Street characters often make an appearance at the toddler program. In addition, Beaches offers private childcare for an extra cost.​

During our visit, we noticed several families with children with special needs. The resort was exceptionally accommodating for these families and children, making sure that they had everything they needed to have a wonderful family vacation. Beaches resorts are the Caribbean's first Certified Autism Resorts. The resorts offer a One-on-One Beaches Buddy, for an extra cost, to be with a child for the entire stay or just for a few hours. These buddies have completed IBCCES training and Autism Certification and the childcare staff receives training to deal with a variety of physical and emotional needs.
Entertainment is also available for even the youngest children, with the nightly Sesame Street show. This show, which is different every night, brings Big Bird, Elmo, Cookie Monster, Bert and Ernie together for a singing and dancing extravaganza. The show is perfectly timed at about 30 minutes right before dinner time. Although as tweens, my kids were a little too old to enjoy the show itself, we did enjoy watching the toddlers dance along with their favorite characters. In the early evening there was entertainment for older children, such as the a fire breather/juggler and steel band, while the late night had entertainment for the adults. The teens club also opened up later in the evening with music and dancing.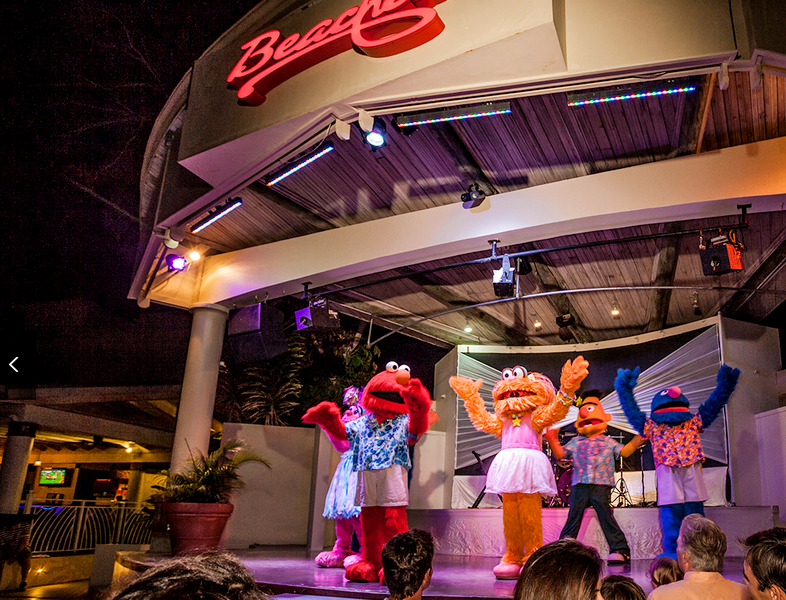 We met several families that were celebrating special milestones, including getting married and couples on their honeymoons. Beaches resorts are a great way for blended families to come together to celebrate since its focus is on the family. The various childcare options also allow for couples to have romantic dinners or spa treatments, while the children have their own fun.

I've only hit on some of the highlights of a Beaches resort. Of course, there is so much more, including the basketball and tennis courts, Xbox lounge (a cool retreat), Aqua center for snorkeling and scuba, glass bottom boat rides, all-day buffets, gourmet restaurants and self-serve ice cream. If you are looking for a multi-generational family getaway, Beaches resorts has something for everyone!