While many couples choose to have a destination vow renewal with all the bells and whistles, others choose more intimate vow renewal ceremonies. Some keep the guest list small opting for just close friends and family. Others go smaller still with just the couple and the children. And, of course, it doesn't get more intimate than a private ceremony for two.
The world has changed. We've all been through some unimaginable things. Many of us have finally slowed down to take a beat and consider what we truly value. And in doing this many couples have decided to recommit to their relationships in a very intentional way with an intimate vow renewal.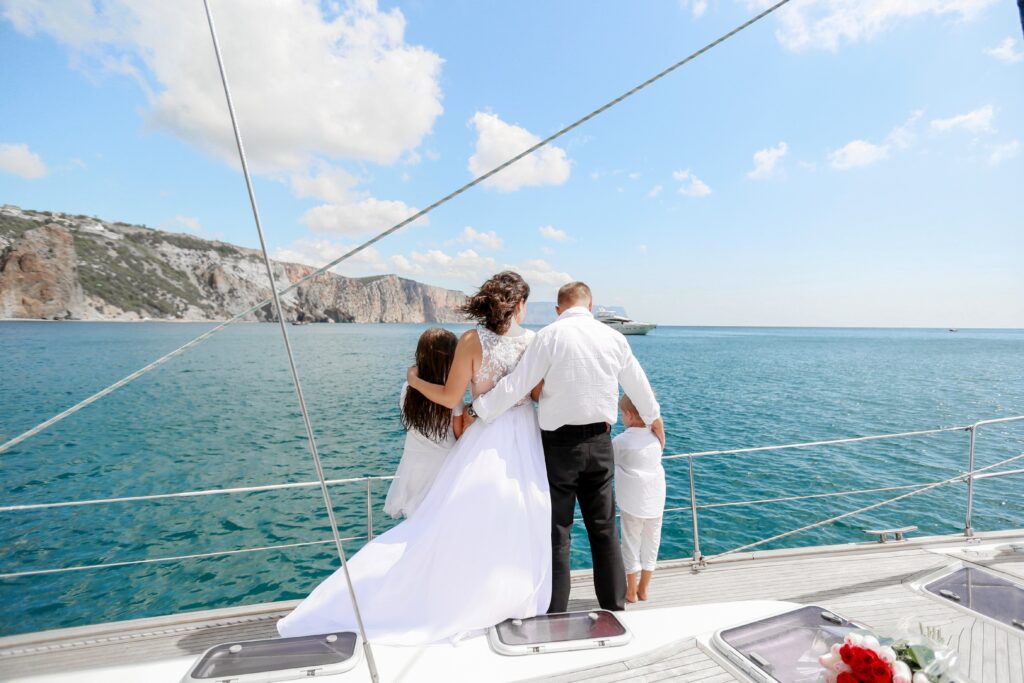 Why Have an Intimate Vow Renewal?
Private Moments
For many couples a destination vow renewal is a way to reaffirm and honor the original vows they took. But others use the vow renewal ceremony as an opportunity to write new vows that reflect the depth and maturity of their relationship. Often these vows are specific and include new more deliberate and meaningful promises. For these couples the process of evoking very personal challenges and memories can expose vulnerabilities that the couple prefers to reveal only to their closest loved ones.
Authenticity
An intimate vow renewal ceremony can be completely and thoroughly customized to reflect your personality and values. If your personality as a couple is to seek adventure then taking your small group on a hot air balloon ride might be the perfect way to express this.
Simplicity
Another reason that some couples are choosing more intimate vow renewal ceremonies is simplicity. A smaller guest list can often mean less complex logistics.
Eco-Friendly
Smaller ceremonies are greener. Smaller guest lists can often also mean your event will create significantly less waste. From disposable items to food and decorations you will use less and waste less.
Safety
Out of an abundance of caution some couples are choosing to keep their gathering small as a way to help minimize Covid infection risks.
The Globe is the Limit
Having an intimate vow renewal ceremony with a smaller group opens up the globe in terms of idyllic destination choices. When you don't have 80-100 family and friends to consider, places like Bora Bora, Thailand, Fiji and the Maldives become more feasible.
There is no one size fits all vow renewal. And having a small intimate vow renewal isn't for everyone. But hopefully you've gained a few insights into the advantages of an intimate affair and the unique possibilities it entails.
Ultimately, it's all about you as a couple and what feels right to you. Talk over your ceremony vision with the destination wedding and honeymoon specialists at Enlighten Excursions.