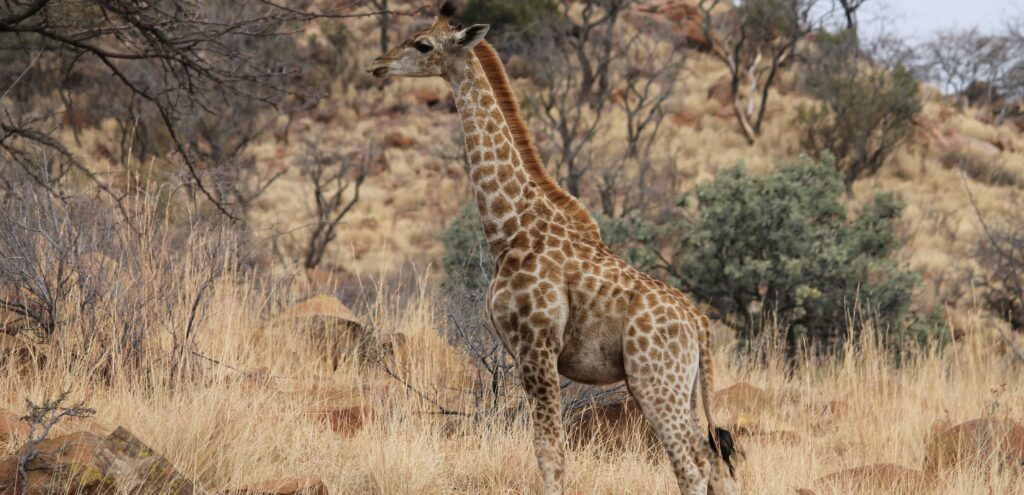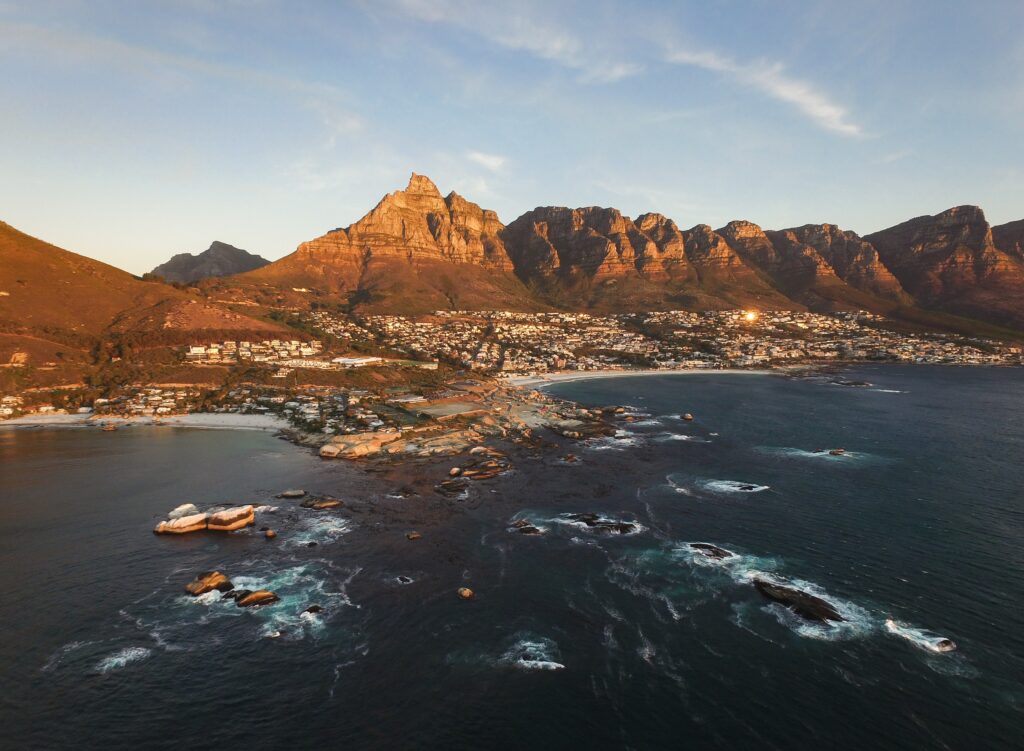 Steadily evolving from the 1994 end of apartheid, South Africa is emerging as a unique and magnificent travel destination. This modern and diverse nation encompasses a little of everything that makes Africa one of the world's most amazing continents to explore.  Quickly becoming one of the world's foremost luxury honeymoon and safari destinations, South Africa offers vibrant culture, sun-soaked beaches, untamed wilderness, whale watching, wineries, stunning scenery and more.

Whether you're seeking unique cultural experience, active adventure or soul soothing retreat, your Enlighten Excursions travel consultant can help you plan an itinerary packed with experiences that you will remember for a lifetime.
Kruger National Park

Robben Island

Take in a Church Service

Tour a shanty Town, bike through Soweto

Take in the Views at Table Mountain

Dine at superlative restaurants on Cape Town's V&A Waterfront
Dulini River Lodge

Phinda Forest Lodge

Fairlawns Boutique Hotel

54 on Bath Distinction

African Pride on Orange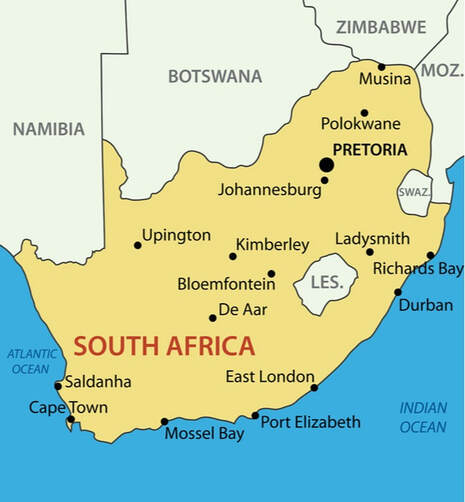 Located on the southwestern coast of South Africa, Cape Town, nicknamed "the Mother City," is one of the most popular tourist destinations in South Africa. With a population of 4.5 million, this lively city is the second biggest in the country.
One of the city's most recognizable landmarks, Table Mountain, towers over the city. Visitors can take a leisurely ride up on the Table Mountain Aerial Cableway, seeing breathtaking views of the city on the way. The more adventurous can choose to hike up the mountain on the hiker's choice of trail.
The Victoria and Alfred (V&A) Waterfont is a lively harbor with nightlife, shopping, views of Table Mountain, and some of the best restaurants in the city. During the day, the waterfront is a place to shop, relax, and take in the views, and at night it comes alive with music and entertainment.
Robben Island, a UNESCO world heritage site is a quick ferry ride from the city. This island has been many things over the years, but it is most famously known for being a prison. Here, Nelson Mandela was held captive. Today, the island is a museum that tells the story of the history of the island. On guided tours, former inmates of the prison share their experiences firsthand.
Just outside the city, visitors can go for scenic drives, hikes, and tours, or visit a nearby winery. Scenic beaches in an around town can't be missed.
The biggest city in the country, Johannesburg (also known as Joburg or Jozi) is located in the plateaus of Eastern South Africa.
Art lovers can explore an array of small galleries, but what can't be missed is the Johannesburg Art Gallery, home to the largest public collection of art and sculpture in Sub-Saharan Africa. This gallery houses pieces from international artists like Picasso and Dali, but it is also home to the works of many home grown talents such as Gerard Sekoto and Walter Battiss.
On Soweto's Vilakazi street, the former home to two Nobel Peace Prize winners; Nelson Mandela and Archbishop Emeritus Desmond Tutu. Mandela's home is now a museum that can be explored independently or as a stop on a tour of Soweto.
The Cradle of Humankind is recognized as the place where humankind first began. The first ever hominid fossil is on display here, and it is home to numerous other important discoveries. It is a UNESCO world heritage site, and within the same reserve is the Lion and Safari Park. Visitors here can sign up for a guided drive or explore the park in their own vehicle.
Johannesburg is a city filled with history both recent and ancient. Visitors can learn about the recent history of the city at the Johannesburg Apartheid Museum, which takes visitors through 20th century South Africa and the rise and fall of apartheid.
At night, visitors can experience the vibrant nightlife across the city. Soweto is not only a historical place to visit, but a current cultural hub filled with life, dance, culture, and music at night. In the Maboneng Precinct, likened to Brooklyn's Williamsburg, visitors can go to their choice of cultural event from local art shows and music halls to unique restaurants.
Located in Northeastern South Africa, this park is one of Africa's largest game reserves. This park boasts nearly 2 million hectares of park and a high population density of wildlife including lions, leopards, rhinos, elephants, and buffalo.
Visitors can choose to stay in a rustic camp, luxury lodge, or something in between. Day trips are also an option for those who wish to stay nearby.
The park boasts an array of trails and tours to choose from. Visitors can explore on foot through one of the park's wilderness trails, or take a self guided drive through the park. Open air safari tours are also available, and are one of the most reliable options to see the "big 5" animals – lions, leopards, rhinos, elephants, and buffalo.
Book Your Dream Getaway Now
Enlighten Excursions Will Help Make Your Destination Dreams Come True
Xcelerate Junior Suite Swimout Tropical View Xcelerate Junior Suite Swimout Tropical View