6 Reasons the US State Department Might Deny Your Passport Application
While passport denials are not the norm, this fact is not likely to make you feel better if it does happen to you. It is up to each individual traveler to know whether they qualify to receive a passport which is needed to travel internationally. Below we cover 6 possible reasons the US State Department might deny your passport application.
If the US government perceives you to be a threat to National Security, your passport application may be denied. This can happen if you were previously arrested for terrorist activity or threats.
The US state department might also deny your passport application if you have been convicted of a felony, or are prohibited from leaving the country by court order, probation, or parole. Your passport processing could even be delayed if you've been summoned to appear in court. If you are in any of these situations it's best to check with officers of the court about your eligibility to travel before you apply.
Outstanding Federal Loans or Debts
It is possible in some cases for the US State Department to delay or deny a passport application or renewal if you have outstanding state department loans. It's even possible in this circumstance that the government could restrict or revoke your valid passport. One specific example where this might apply would be government repatriation loans. US citizens evacuated by the US government from a country in crisis or repatriated from a country where they were incarcerated might be required to repay the US state department for the cost of such missions. Your international travel privileges could be revoked or restricted if you fail to repay loans of this type.
A much more common circumstance is unpaid tax debt. Yes, that's right. The IRS provides a list of those who are delinquent in their taxes to the State Department. And this can definitely prevent you from obtaining or renewing a passport.
The US State Department can block your travel if you are not paying or are behind on child support payments. You should not apply for a passport until the block has been removed. To remove the block you can provide the Department of Health and Human Services (HHS) with proof of payments. Keep in mind, however, that it could take up to one month after you've cleared up your account with HHS to have the State Department block removed.
If you fail to provide sufficient proof of citizenship, your passport application can be derailed, delayed, or denied.
Most of us think we're good as long as we can get our hands on our birth certificates. But, the information on birth certificates can vary from state to state. The US State Department is very clear on what information must appear on the birth certificate in order for it to provide acceptable evidence of citizenship.
If you can't produce a valid US passport or birth certificate as primary proof of citizenship then there are secondary forms of proof the State Department will accept. It's best to read all about it at the following link.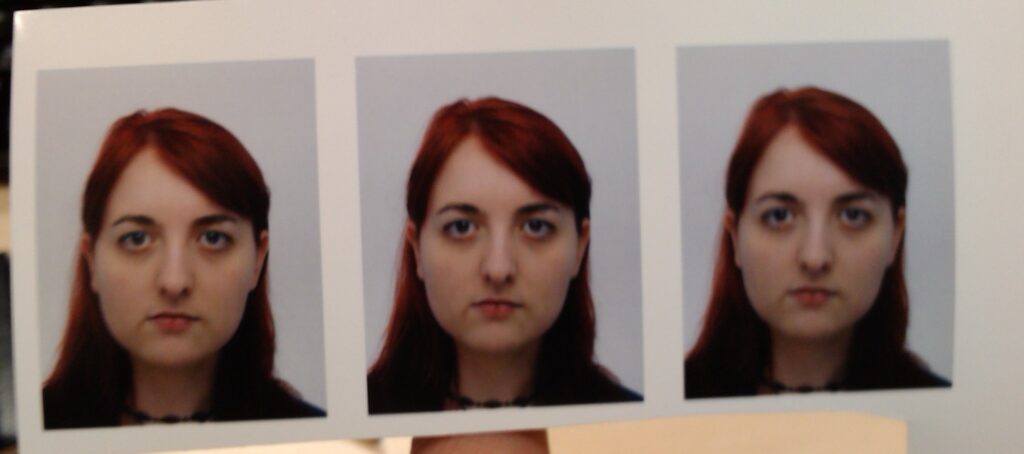 In this day and age of selfie-mania, having applications returned for invalid passport photos is becoming more and more common. Our best advice is to stop by your local photo shop, kiosk or drugstore to have the picture done for you. It's worth a few extra minutes to avoid having your application rejected.
US State Department makes it clear that the picture must be less than 6 months old and that no selfies are allowed. Passport photos must be 2 inches x 2 inches in size and have a white or off-white background. But there is also the requirement that there are no shadows, no smiling, no frowning and that the head is head must be between 1 -1 3/8 inches in size from the top of the head to the bottom of the chin. If none of this deters you from a do it yourself photo then we highly recommend that you use the state department's photo tool at this link to determine if your photo will be acceptable.
Each of the passport application forms, DS-11, DS-64, and DS-82 , comes with instructions. Before you begin to complete the form read the instructions thoroughly. If there is anything you don't understand it's best to call the US State Department Passport Application helpline at (877) 487-2778.
Believe it or not, one of the most common application errors is ink color on handwritten applications. We highly recommend using the State Department's fillable pdf applications. However, if you do intend to handwrite your application, make sure your writing is legible. And please understand that black ink is a requirement and not a suggestion. Your application will be rejected if it's not done in black ink. No other color ink is acceptable. 
It is also wise to make sure any photocopies included with your application are clear and legible.


Another fairly common application error is paying the wrong application fee amount or forgetting to include your application fee at all. When paying by check or money order remember to make it out to the Department of State. Remember that processing and expediting fees are on top of the regular passport renewal and application fees. Check out the 2021 application fee chart at this link. Or use the State Department's passport fee calculator at this link.
Once you finish your application. Let it sit for a day and go back over it again when you're fresh. Carefully following the instructions and reviewing the application thoroughly before sending it can help you avoid have to postpone or cancel your vacation. These measures can save you time, money and heartache.