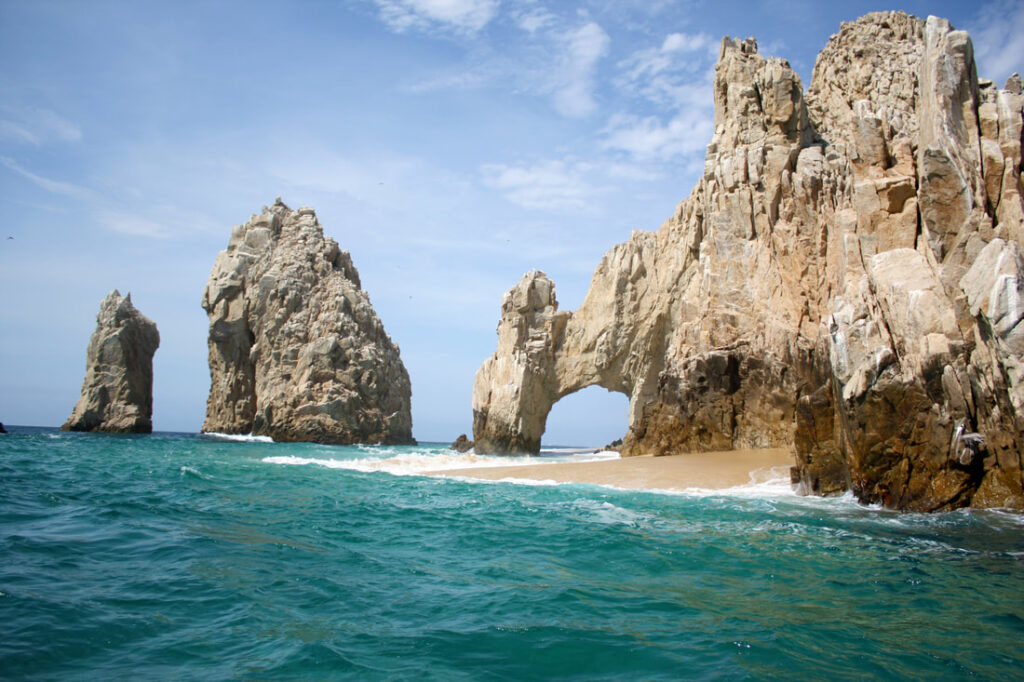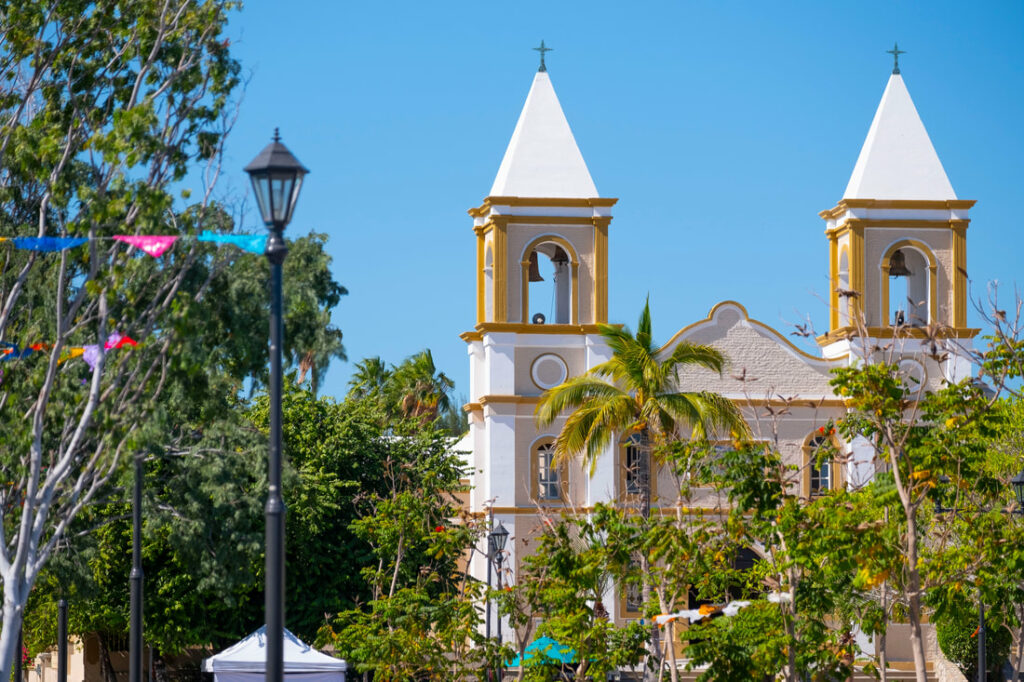 Whether you're looking for adventure, fun with friends or family, or the perfect romantic vacation with the love of your life, Los Cabos is the perfect getaway.
Beautifully scenic Los Cabos offers desert, beachfront, and mountain terrain. The Los Cabos climate is warm, dry and sunny. The Pacific Ocean flanks the peninsula where this former fishing village sits on the west side. The Gulf of California, also called the Sea of Cortés, borders it on the east.
The Pacific Ocean and the Sea of Cortés collide at Baja's southern tip, where the rock formation called El Arco (The Arch), rises from the sea. 
The surf on the Pacific side can be very rough, while the Sea of Cortés is calm, though strong currents can exist here too. Just be sure you're at a swimmable beach before you dive in.
There is something for everyone in Los Cabos: kayaking, snorkeling, golf, horseback riding, deep sea fishing, scuba diving, luxury all-inclusive resorts, yachting and night life near the marina.
Hiking at Fox Canyon
Whale Watching Safari
Private Yacht Charter
Tequila Tasting
Sea of Cortez Snorkeling
Visit the Sea Lion's Colony
Paddle Boarding at the Arch
Pelican's Rock & Lover's Beach
Breathless Los Cabos
Four Seasons Resort Los Cabos at Costa Palmas
Montage Los Cabos
Esperanza, Auberge Resorts Collection
One & Only Palmilla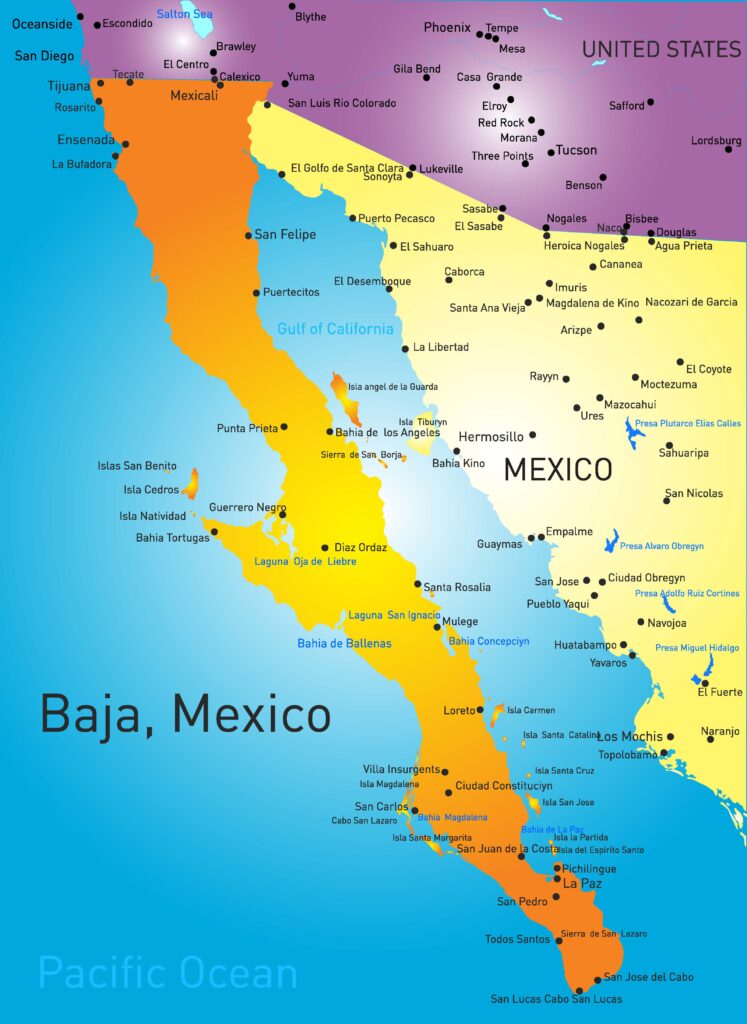 San Jose del Cabo is known for its world-class resorts, traditional Mexican charm, and peaceful beaches. San Jose del Cabo and its neighboring city; Cabo San Lucas, are known together as Los Cabos.
Visitors can swim, surf, snorkel, or relax on a gorgeous sandy beach here, or go for a catamaran ride at sunset.
For foodies, San Jose del Cabo is the place to go. Plentiful local snack stands to stop at while exploring town ensure a traveler has endless foods to try, while an array of dinner options allows for a delicious meal for any mood.
For culture, the city has many eclectic art galleries to browse. Vendors all across the city provide opportunities to purchase a unique souvenir made by a local artisan. At Plaza Artesanos, over 75 vendors selling handmade goods such as blankets, ceramics, clothing, and more provide the opportunity to shop many goods in one place.
Cabo San Lucas and its neighboring city, San Jose del Cabo are known together as Los Cabos. While both offer gorgeous beaches and relaxing resort, Cabo San Lucas is the livelier of the two cities and boasts a booming nightlife as well as much to do during the day.
The Arch of Cabo San Lucas, locally known as "El Arco" or "Land's End" can be found at the southern tip of Cabo San Lucas. It can be seen by boat, and there are a range of boat tours available, from luxury tours featuring gourmet food and drink to entertainment shows with live performances.
Water activities are quite popular in Cabo San Lucas. Visitors can snorkel or scuba dive above gorgeous coral reef, go sailing, or take a fishing charter out for fresh fish.
Known for it's nightlife and lively atmosphere, Cabo San Lucas offers the best of entertainment, nightclubs, bars, and live music.
Located on Mexico's pacific coast, this artistic town is known for its vibrant energy, natural beauty, and surfing.
The beaches at Todos Santos, known for their strong waves, attract surfers from around the world, but there are more peaceful beaches as well, perfect for relaxing, swimming, and shell-collecting.
Todos Santos is well known for its artistic atmosphere and art galleries, and visitors have the opportunity to take a piece of this home with them by shopping with one of the many local boutiques and vendors in the city.
At Tortugueuros Las Playitas, an environmental conservation group, visitors have the opportunity to release sea turtles out to sea.
Todos Santos is a great spot for fishing, and many fishermen make their living bringing in fish to local markets here. Visitors can go on a fishing tour or stop by Puntas Lobos to see the fishermen at the market.
Book Your Dream Getaway Now
Enlighten Excursions Will Help Make Your Destination Dreams Come True