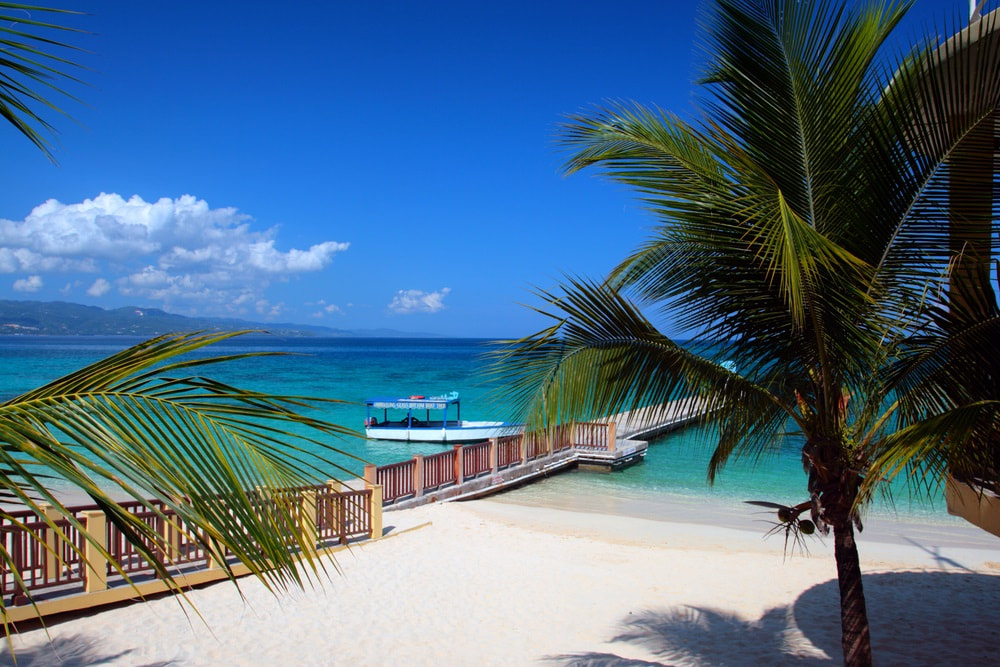 Jamaica is a destination so dynamic and multifaceted that you could make hundreds of visits and have a unique experience every single time.  Located in the middle of the Caribbean Sea, this tropical Island nestled in the majestic 'blue mountains' is known for breathtaking beaches and secluded private coves overlooking the exquisitely clear turquoise waters of the Caribbean. From rolling countryside hills, quaint villages, picturesque jungle like landscapes, white sand beaches and turquoise blue waters, Jamaica has something for everyone.
Dunn's River Falls, Ocho Rios
Doctor's Cave Beach, Montego Bay
Rick's Cafe, Negril
Rafting on The Martha Brae River
Visit an Authentic Maroon Village
Round Hill Hotel & Villas
Half Moon Jamaica
Golden Eye Hotel & Resort
Breathless Montego Bay
Beaches Negril Resort & Spa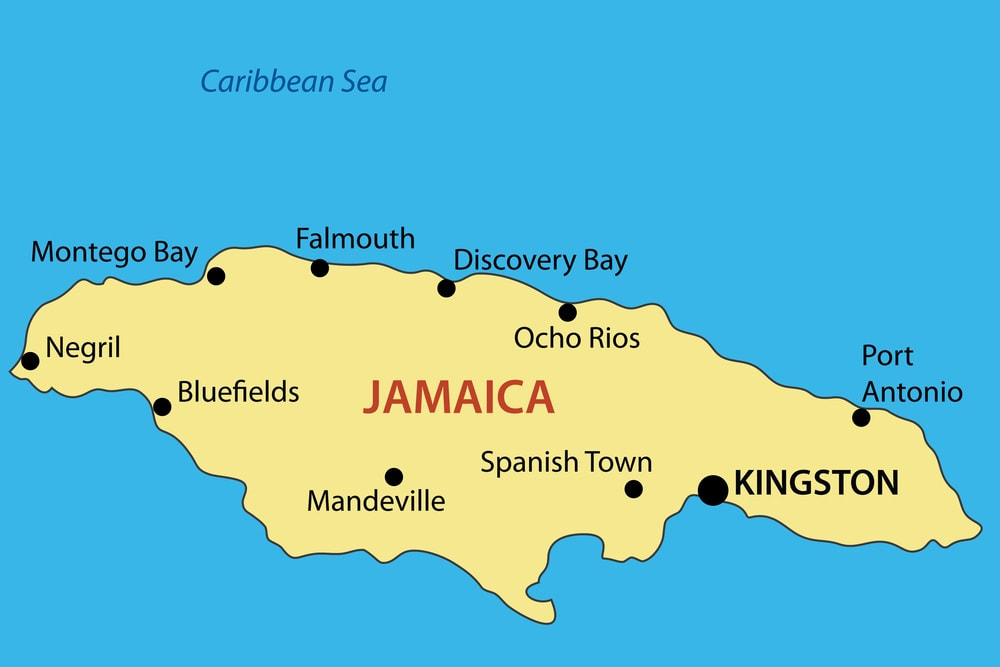 Ocho Rios, affectionately called "Ochi" by locals is a vibrant port town on the northern coast of Jamaica and a perfect getaway for travelers looking for anything from adventure to relaxation.
For adventurers, Ocho Rios offers unique sights and activities suitable for a range of tastes. Visit Mystic Mountain, a rain forest adventure park featuring ziplining, bobsledding, hiking, scenic views, and much more.
Hike along lush trails to Dunn River Falls, one of Jamaica's must see-sights. Visitors can stop along the way to the falls to take a dip in a natural pool, and relax in the water at the falls when they arrive.
Windsor Mineral Spring, more often referred to as "Fire Water," you will have a once in a lifetime opportunity to see and even walk through water that can naturally catch on fire.
At the Dolphin Cove Ocho Rios, visitors have the opportunity to swim with dolphins, sharks, stingrays, and other marine life in their gorgeous natural habitat.
And for plant lovers, Fern Gully is a stretch of scenic road shaded by lush greenery including approximately 300 different varieties of fern. Along the road, visitors can stop for souvenirs at local vendors stands.
Ocho Rios offers a laid back energy, tranquil nature sights, relaxing days at the beach, and world class resorts for travelers looking to relax. 
Affectionately referred to as "MoBay," Montego Bay lies on  the northwest coast of Jamaica and pulses with the energy of authentic Jamaican life.
MoBay is home to some of the island's most scenic beaches.  At the popular Doctor's Cave Beach you'll find scores of visitors enjoying the warm waters.  Another popular seaside retreat is Cornwall Beach.
Animal lovers can head south to Dolphin Cove in Lucea, Hanover, just 40 minutes outside of MoBay.  This marine attraction offers close encounters with dolphins and other aquatic creatures.
History and culture buffs should visit the Bellefield Great House and Gardens, one of the oldest sugar plantations in Jamaica. Steeped in history, mystery and magic, Rose Hall Great House offers a slice of colonial life reminiscent of the 1770s. Legend has it that the ghost of Annie Palmer still haunts the mansion today. ​
St. James Parish Church was built between 1775 and 1782 in the shape of a Greek cross and is regarded as one of Jamaica's finest churches.
​
​Nearby Good Hope Estate offers tours of the property that can be thrilling — think river tubing and zip lining — or more relaxed affairs, like a high tea service.
​If you are looking for a few souvenirs, you can find interesting gifts at The Shoppes at Rose Hall. Half Moon Shopping Village may also be worth visiting, and the downtown Craft Market houses homemade items like straw hats and bags. The Old Fort Craft Park offers a broad variety of handicrafts hawked by 180 highly competitive vendors. The Harbour Street Craft Market is also known for good deals on Jamaican memorabilia​.
Located on the Western coast of Jamaica, Negril is known for it's culture, easy pace of life, and gorgeous spans of sandy beaches.
Negril offers attractions to suit any visitor. Those seeking adventure can jump from the Negril Cliffs into the calm blue sea below. Rick's Cafe, located 35 feet up on the cliffs is a great place to experience the cliffs and relax with a drink or cliff dive directly from the cafe.
Bring the whole family along to the Kool Runnings Adventure Park, the largest water park in Jamaica. Here, adventures go beyond the water. In addition to water slides, rafting, and pools, visitors can race go-karts, play a game of paintball, or play a game of outdoor laser tag.
Named one of the best beaches in Jamaica, Negril's Seven Mile Beach has lots to offer. Children can enjoy playing its calm shallow waters while adults can sit back on the clean sands with a cocktail. Due to its expanse, visitors experience ample room to themselves and endless more beach to explore.
Dine at a variety of restaurants and cafes loved by locals and visitors alike and experience nightlife at a local bar.
Book Your Dream Getaway Now
Enlighten Excursions Will Help Make Your Destination Dreams Come True