Insta-Worthy Romantic Getaway Ideas
Whether you and your significant other prefer strolling European towns and villages or going on adventures in the middle of nowhere, you're sure to like at least one of these romantic getaway ideas! Consider the following ideas and whisk your sweetheart away on a romantic getaway they'll remember forever.
Dreaming of Bali? Bali's vibrant culture offers unique and intriguing opportunities for couples to getaway. It might not happen a lot, but, when you have a chance to sleep in a bedroom with a glass floor, we suggest you take advantage of that opportunity! The unique tempered glass floors in Bali's Udang House at Bambu Indah sit above a fresh shrimp pond. Enjoy sprawling out on the floor together with the sun filtering in from the glass roof to watch the fish swim by. Or enjoy a lazy afternoon on your terrace reading a book with the soothing sound of water fountains in the background.
For an adrenaline rush consider taking in one of the sweeping panoramic views offered by one of the many Bali Swings. Or perhaps climb into a cozy bird's nest for two overlooking the beautiful dense forests and rice fields of Ubud.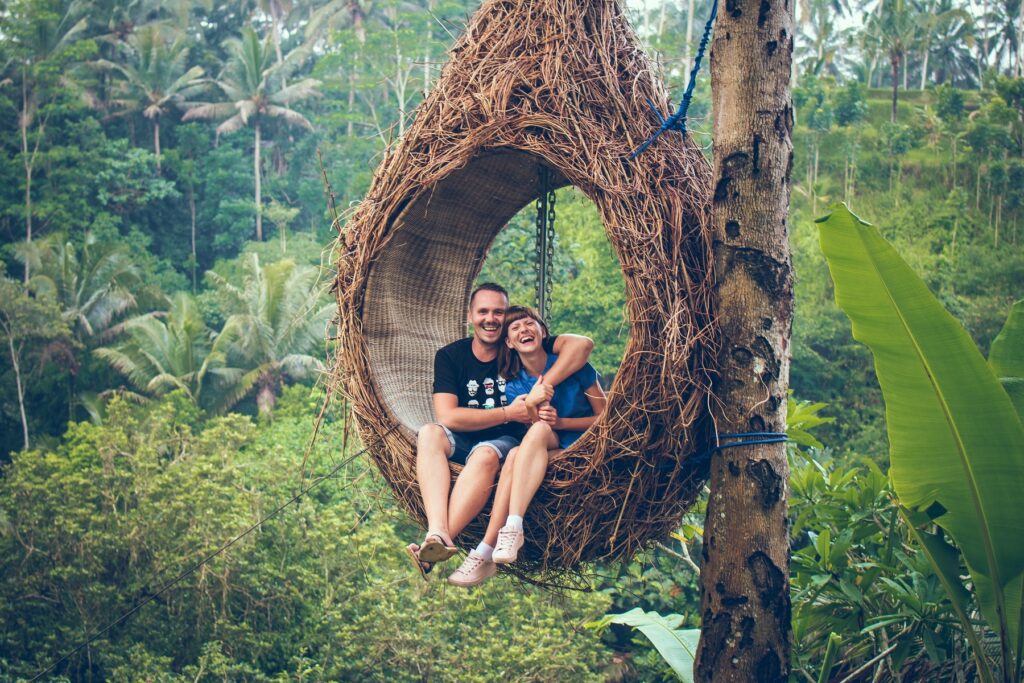 If you're seeking even more adventure, you can go further afield in Indonesia and escape the crowds on a private overnight hike in East Java. Your destination? Mount Ijen, a volcano that radiates electric blue flames. This is one of only two places in the world where you can observe this phenomenon known as blue fire. After a starlit magical (moderately difficult) hike to the summit you can sit and watch the moon set and the sunrise at the same time. On the way down you can stop for pictures Java's teal green acidic lake. Gain insight into the work of local sulfur miners as they labor. Later you'll meet locals along the way as you visit clove and coffee plantations throughout the village. This is definitely an adventure you won't forget.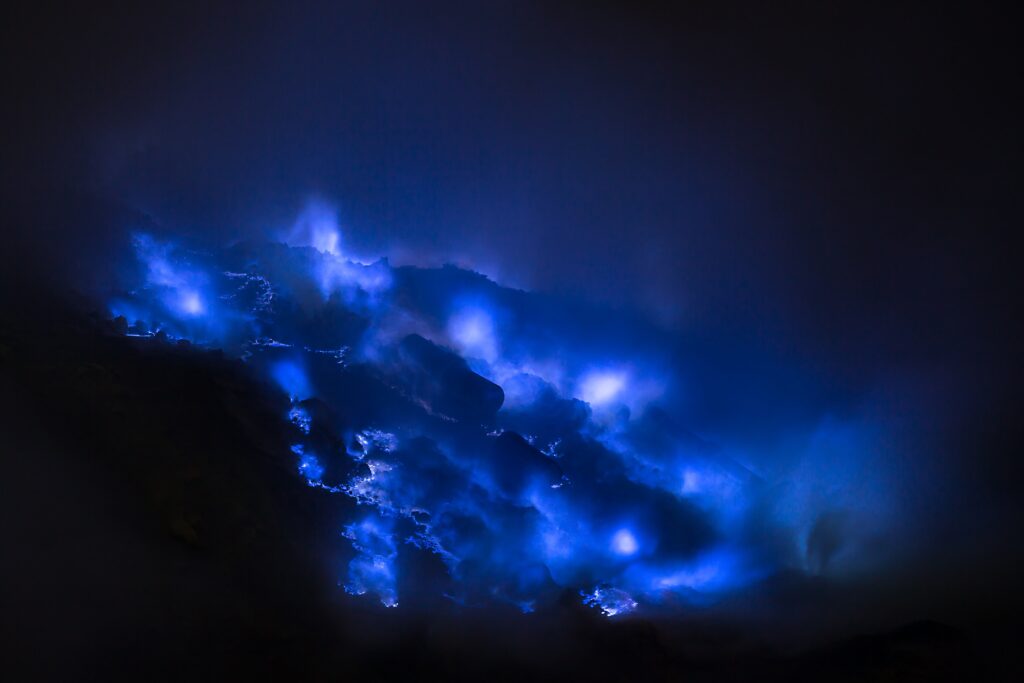 Rustic Romance in Hungary
While Hungary may not be your first thought for a romantic getaway, it's where you'll find perfect love nests for two. Józsi's Cottage sits on Vértes National Park's edge, making it an enchanting vineyard retreat for couples. You and your significant other can expect alfresco meals, cozy interiors, flickering fireplaces, picturesque countryside views, and rustic charm.
Visit Andalucia and Its Charming Hill Towns
Many are familiar with the spellbinding Andalusian cities of Granada, Cordoba and Seville. All of these cities are amazing. I have especially fond memories of Seville. It is one of the most awe-inspiringly beautiful cities I've ever visited. Each morning and evening I spent there I felt as if I were in a painting or on a Hollywood movie set of the perfect town. If you are looking for a once-in-a-lifetime trip for you and your significant other, you should definitely explore these amazing Andalusian cities.
Also, I'd encourage you to also explore the countryside and hilltop towns just beyond. On a day trip you can experience romance, peace and tranquility in some of these charming areas of Southern Spain. Consider for example a visit to Ronda one of the area's pristine whitewashed hill towns. Ronda is one of the oldest towns in Spain. Its picturesque charm and welcoming atmosphere can be unforgettable.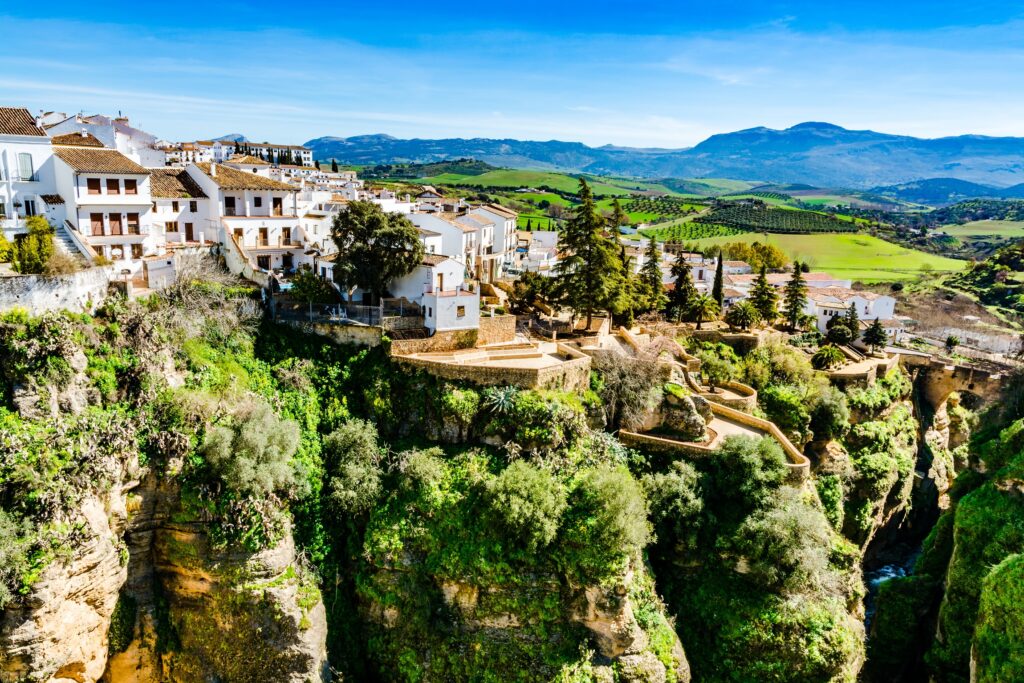 Experience Royal Treatment in a Venetian Palace
It is interesting to note that Venice Italy is a city that is spread across a group of 117 small islands separated by canals and linked by bridges. Visiting Venice's Belmond Hotel Cipriani is an excellent way for couples to escape from the ordinary and surround themselves with grandeur and romance. This palatial building (palazzo) graces the Venetian island of Giudecca. The island of Giudecca is beautiful in and of itself. But at the Belmond Hotel Cipriani you'll also be treated to incredible suites overlooking St. Mark's Square or the lagoon. A gondola ride in Venice is the epitome of romance, but for a romantic getaway at some Italian destinations a little more off the beaten path consider one of 5 secret Italian islands.
Check Out a European Ice Hotel
European igloo villages are ideal for those who love the peace of the Pyrenees or the sublime Alps. These villages offer couples a variety of packages that place them in artfully-designed ice suites. There are opportunities to indulge in delicious fondue dinners, relax in the sauna, unwind in the whirlpool, and more.
Sweden is home to one of the world's most famous ice hotels—the Ice Hotel. This extraordinary hotel is rebuilt every winter by some of the most amazingly creative artists and architects imaginable. You can take a tour of this breathtaking wonder or adventurous couples can spend a night or two.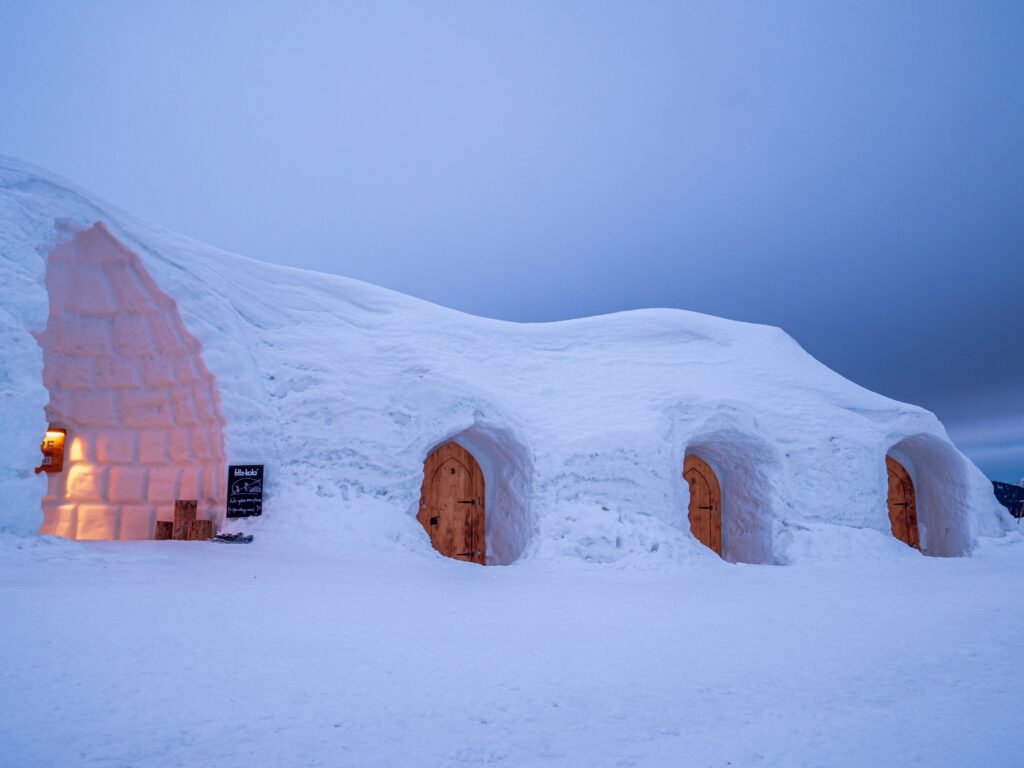 Visit the Wisconsin Glass House
And lastly, if staying closer to home, you might impress your significant other by booking a trip to Wisconsin to stay in the glasshouse. Immerse yourselves in nature by heading out for a hike. Or, by enjoying the views from every room in the house!
Want to get started planning your romantic getaway? Reach out to one of our romance travel advisors.
We'd be happy to work with you to find the perfect romantic destination for you and your partner.