Author: Hali Wallach
City #2: Warsaw, Poland (Poorman's Europe)​​
After our trip to Warsaw we understand why some of the polish people have unofficially adopted Krakow as their capital city. Since most of Warsaw was rebuilt after WWII you'd expect it to be a very modern, progressive city, but that was not our experience at all. Even though the buildings are all relatively new, they don't look like it. Most of them are dirty, covered in graffiti, and look like they are about to crumble to the ground.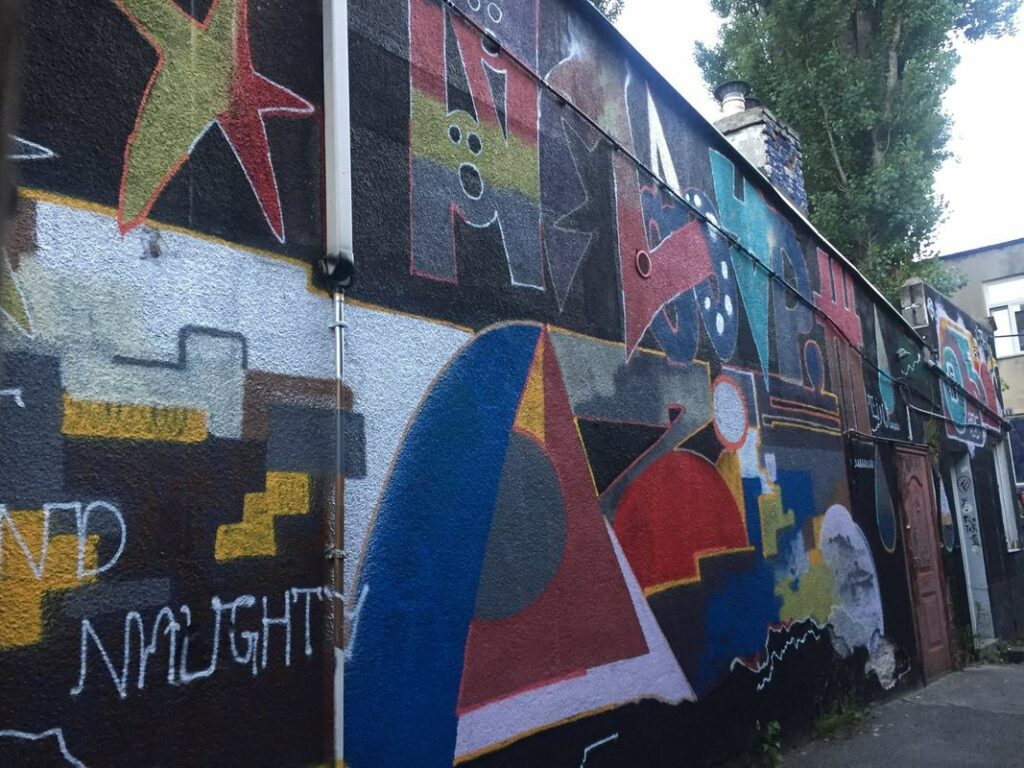 One very favorable aspect to mention about traveling to Warsaw, is how affordable it is. The cost of food, local goods and mass transit in Warsaw is cheap! ​You can get around the city, purchase local products and/or eat like a King/Queen for next to nothing.

​I personally recommend that you go to a Milk Bar for good cheap eats! When shopping for global name brands, expect to pay the same as you would in the states, but buy items local to the region and your money will go a lot further. ​​

Warsaw is much larger than Krakow and thus very spread out. We opted to stay at the Regent Warsaw since it seemed slightly more modern than some of the more centrally located hotels. Luckily, we were on a mission to get to 20,000 steps every day, and as New Yorkers navigating mass transit is our forte, so we managed to get around without having to take cabs everywhere. We had the unfortunate coincidence of having some of the guests from the 3 Seas Summit being moved to our hotel, so there were metal detectors, bag scanners, bomb sniffing dogs and many armed guards on the premises at all times, so that was certainly unexpected.
We went on a city tour and got a nice brief history of Warsaw. The Old City was very nice and charming. It felt like a quaint European city and had a lot of character. As with most cities around the world, there were a few churches that claimed to be the most beautiful and renowned around the globe, some souvenir shops, restaurants and some Amber Jewelry stores as Amber is a major commodity of Poland.
Because of my Jewish heritage I was in pursuit of Jewish culture in the city. I felt sad that there was so little left due to the WWII destruction but still there were a few jewels like the POLIN Museum of the History of Polish Jews which opened in 2014 and The Warsaw Rising Museum.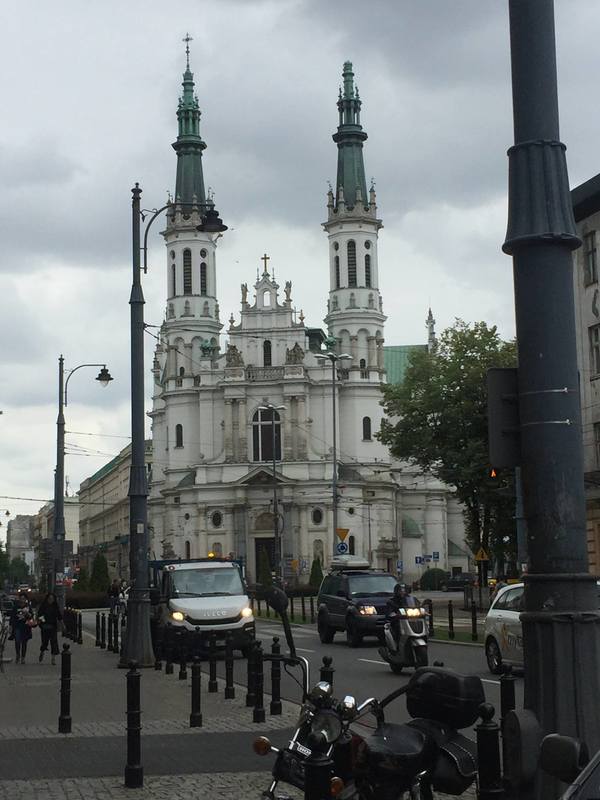 Though we didn't manage to get to all of these spaces during our visit, other heritage sites include the Nożyk synagogue (the only intact synagogue still standing in Warsaw); the Jewish cemeteries on Okopowa street and in the Praga district (Brodno cemetery); remains of a private prayer house in Praga; the Jewish Historical Institute, located in the former building of the Jewish Library. We do highly recommend you let your travel advisor know what your travel interests while planning your itinerary. Enlighten Excursions has a great list of heritage sites that it might be otherwise hard to find.

Our favorite area of Warsaw was the Warsaw ghetto. There is a memorial trail in the destroyed WW2 Warsaw Ghetto area and several monuments to the Holocaust, including the Ghetto Heroes Monument, across from the new POLIN Museum of the History of Polish Jews.
We also found local shops that sold awesome chotchkies (A small piece of worthless crap, a decorative knick knack with little or no purpose / stuff you'd find at a dollar store) and Polish delicacies like breads, pastries, donuts, perogies, nalesniki (Polish crepes) and krokiety (similar to nalesniki, but fried).
The Zoo was also in the area called the Warsaw ghetto, and though we did not pay to go in the zoo, there was a big bear situated outside on the sidewalk in a, sort of, enclosed area.
​It was unexpected and very cool to watch it. If you too want to share stories of your Enlighten Excursions Travels just email us at enlightenexcursions@gmail.com.