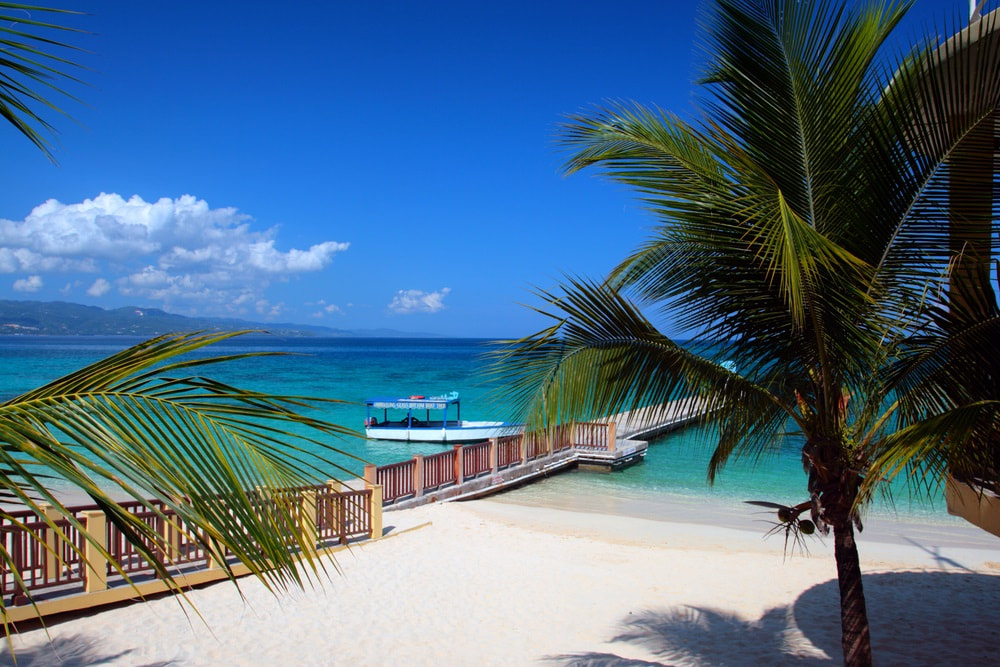 This town, specifically designed as a vacation destination did not exist prior to 1970. We, of course, love Cancun for its posh resorts on white sand beaches, exploding culinary scene and extraordinary spas. And although it's recently become known as the ultimate spring break destination, there is more depth to Cancun than many visitors realize. The appeal of the area is certainly enhanced by its location within an easy day trip of Mayan ruins.  In addition, Cancun attracts world-class divers due to its warm clear waters, underwater sculptures and location on Maya Reef- (the second largest reef on earth). And for the curious explorer that has never visited one of the underwater caves or Cenotes for which Mexico is famous, Cancun has quite a few to explore.
Underwater sculpture museum
Take a Mexican cooking class
The Museo Maya De Cancún
Ruinas el Rey and Yamil Yu'um
Mercado 28
Isla Mujeres
Isla Contoy
Le Blanc Spa & Resort
Nizuc Resort & Spa
Ritz Carlton Cancun
Hyatt Zilara
Secrets the Vine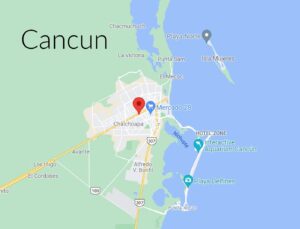 Just across the Bahia de Muheres from Cancun the beautiful Isla Mujeres. This island is known for its sandy white beaches, calm clear waters, tranquil atmosphere, and friendly locals. Isla Mujeres offers a rang of opportunity within its 5 mile span.
Downtown, known as Centro, is perfect for exploring by foot. This small space (4 by 6 blocks) has colorful shops to browse and restaurants where visitors can relax and eat a delicious meal. Be sure not to miss the colorful murals and elaborate sculptures.
On the northern side of the island is the popular but pristine white sand beach of Playa Nortes. Studded with palm trees, beach chairs, bars, and restaurants, Playa Nortes is the place to go for anything from relaxation to water sports to a fun night out.
This luxury beach and resort area is about 20 minutes north of Cancun's Hotel Zone. Here, luxury resorts lie alongside the soft white sand beaches. Known for it's beaches, resorts, and gourmet food. this location is perfect for high-end travelers from families to couples.

Life in Playa Mujeres is centered around resorts, meaning there are many of them, and each one has lots to offer. Visitors can experience the gorgeous beach, relax in a cabana, participate in watersports such as snorkeling or kayaking without ever having to leave the resort. Nearby, at the internationally recognized Playa Mujeres Golf Club, visitors can play a game of golf and admire the lush surrounding nature.

Playa Mujeres is a shopper's paradise. Several scenic malls in the area offer name brand stores, luxury boutiques, and smaller local shops. In the nearby areas, local vendors sell handmade goods and souvenirs.

Cancun's Hotel Zone is generally divided into Punta Cancun to the North, Punta Nizuc to the South and the central hotel zone which is everything else along Kukulcan Blvd.
Punta Cancun is known for its white sand, crystal waters, 24/7 party vibe and water sports activities. Here you'll find over 15 dazzling reefs for snorkeling and scuba diving. Many beach enthusiasts find this area ideal for paddling in kayaks, windsurfing and soaking up sun rays.  Popular shopping areas include Plaza Forum and Plaza El Caracol.  Cancun's most famed nightclubs are in this area including:  Cocobongo, Sr. Frogs, Hard Rock Cafe The City and Carlos'n Charlies.
The central hotel zone also boasts turquoise waters and white sand beaches. You'll also find dazzling sunsets and sunrises. Areas of interest include Nichupte Lagoon, the El Rey ruins and the scenic tower at Playa Delfines.
Last but not least is the Punta Nizuc area in the south. We're most fascinated by the Mayan city ruins in the San Miguelito archaeological zone here. But in addition, Punta Nizuc is actually a popular peaceful beach and marine park where you'll find the second largest coral reef in the world. Manatees, turtles, and 230 species of seaweed are found in these waters. And at the bottom of the sea, you'll also find stunning statues from the underwater museum. The underwater museum here makes diving and snorkeling a must!
Book Your Dream Getaway Now
Enlighten Excursions Will Help Make Your Destination Dreams Come True