Best Honeymoon Destinations: Italy's Lake Region
Northern Italy has become one of the best honeymoon destinations in Europe. Italy's lake region consists of lakes Maggiore, Varese , Lugano, Iseo, and Garda. Visitors can enjoy boating cruises around the lake, or simply enjoy an evening of strolling through the streets of the dozens of small towns that line the lakes. Our certified honeymoon and destination wedding travel agents are available to help guide you through the many choices in Italy's lake region.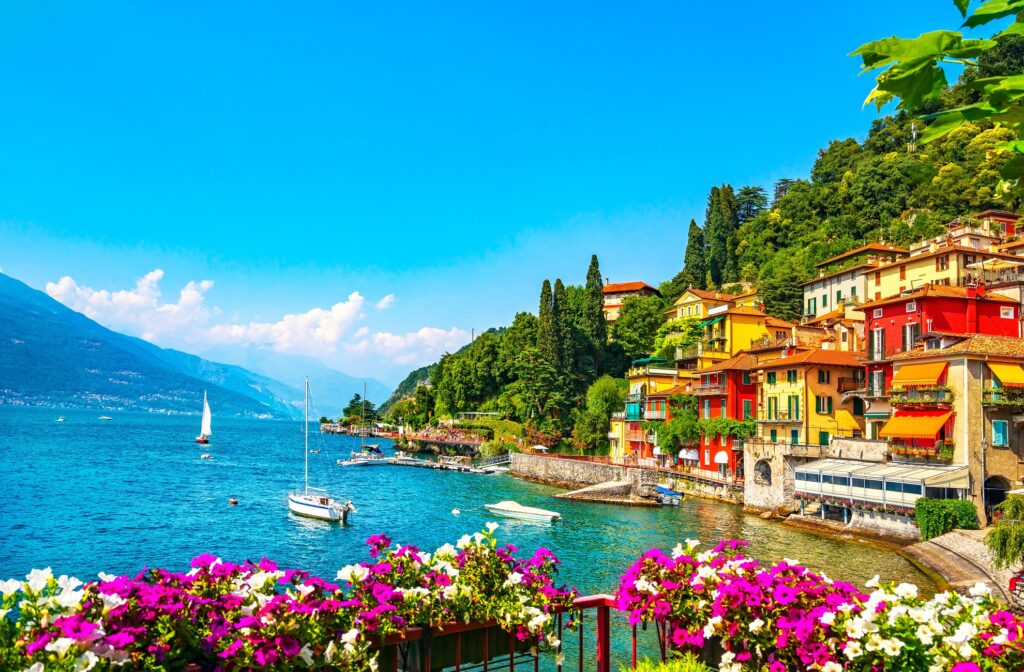 Lake Como is, without a doubt, one of the best honeymoon destinations in all of Italy. It has a rich history as the lake retreat of the Milanese gentry and is now home to some of Europe's wealthiest citizens. The landscape is lush and green, with towering mountains and sparkling blue water. While staying in this slice of paradise, take a private couples boat tour of the gorgeous lake or spend a few hours lounging along the beach, soaking up the rays.
Lake Maggiore is located slightly north of Lake Como, so it is easy to travel from one romantic destination to the other. Although this area gets chilly during the winter, it is worth visiting in any season because of its beauty and serenity. Do you have time to add one more? You can easily take a day trip to Lake Varese while staying here on your Italy honeymoon. Lake Maggiore is also close to Milan, so you can easily fit in a trip to this cultural center as well.
Tucked between Lake Maggiore and Lake Como is Lake Lugano, popular with tourists because it has a typical Mediterranean climate. The town of Lugano is an ideal place to headquarter if you plan on making day trips to Lake Como or Lake Maggiore. The beach along Lake Lugano is lovely, and if you walk a short way north, you will come across the shoreline of Lake Maggiore. Like the other lakes in this area, Lake Lugano has a variety of activities to enjoy, such as fishing, sailing, and swimming, making it one of the best honeymoon destinations in Europe.
Lake Iseo is not far from Lake Garda, which is surrounded by mountains, making it feel secluded and inviting. Near the shores of the lake are small towns ideal for day trips or to stay during your honeymoon in Italy. If you travel a few miles west from the lake, you come across the spectacular village of Bergamo. Lake Iseo is one of the top honeymoon destinations in northern Italy because it has all of the charms of Lake Como but with fewer people. Fun activities for newlyweds in Lake Iseo include mountain climbing, hiking, and mountain biking.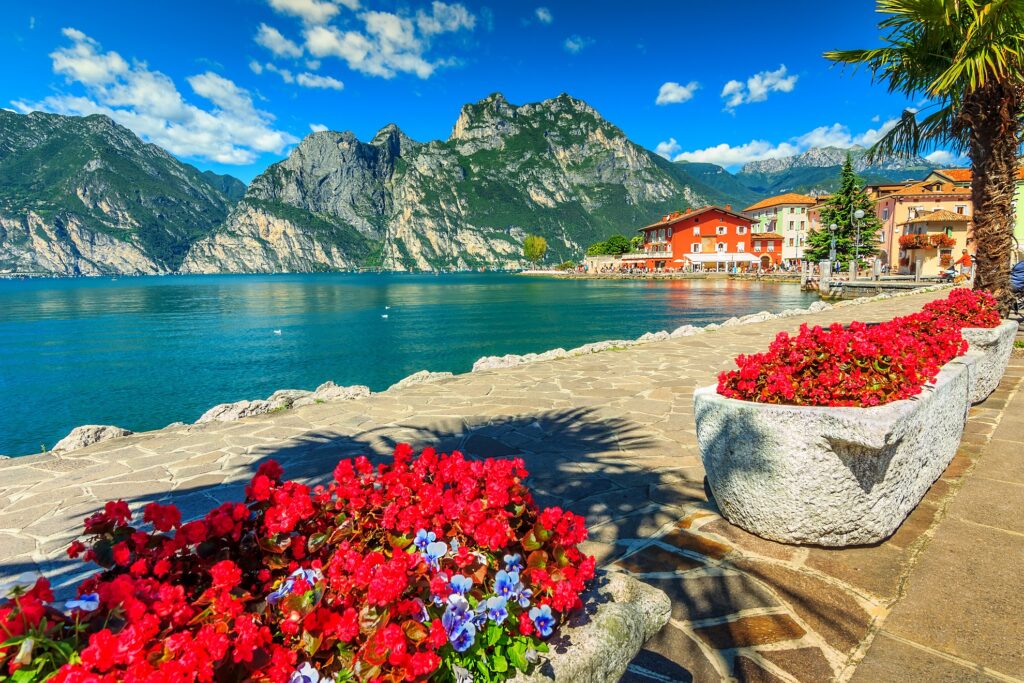 Lake Garda is the largest lake in Northern Italy and one of the most popular destinations because it has many things to do. The lake is gorgeous, and it's surrounded by lush forests and mountains and has ski opportunities in the winter months, leaving many options for summer and winter activities.
The quaint towns surrounding the lake are ideal for exploring on foot or by bicycle, so visitors can experience all of what this area offers. Other must-see attractions in Lake Garda include a trip to Verona and a gondola ride in Venice.
Lake Garda is located just over the border from Northern Italy, but it still belongs to the Italian Lake Region. Additionally, Lake Iseo is close by, on the east side of Lake Garda.
If you and your significant other love the great outdoors, then Northern Italy's lakes are sure to please. From Lake Como to Lake Garda, this area has endless opportunities to experience the best of what Italy has to offer. Our Enlighten Excursions' honeymoon travel agents can help you discover the marvels of each destination in Italy's Lake Region.