Wanderlist Experiences in Alaska
For the explorer at heart, Alaska offers stunningly unique experiences that every explorer should have on their wander list. From astounding mountain summits, fascinating wildlife, and secluded wilderness lodges, many of Alaska's wanderlist experiences simply should not be missed! Read on for some of the most quintessential Alaskan experiences.
Dogsledding Across an Icefield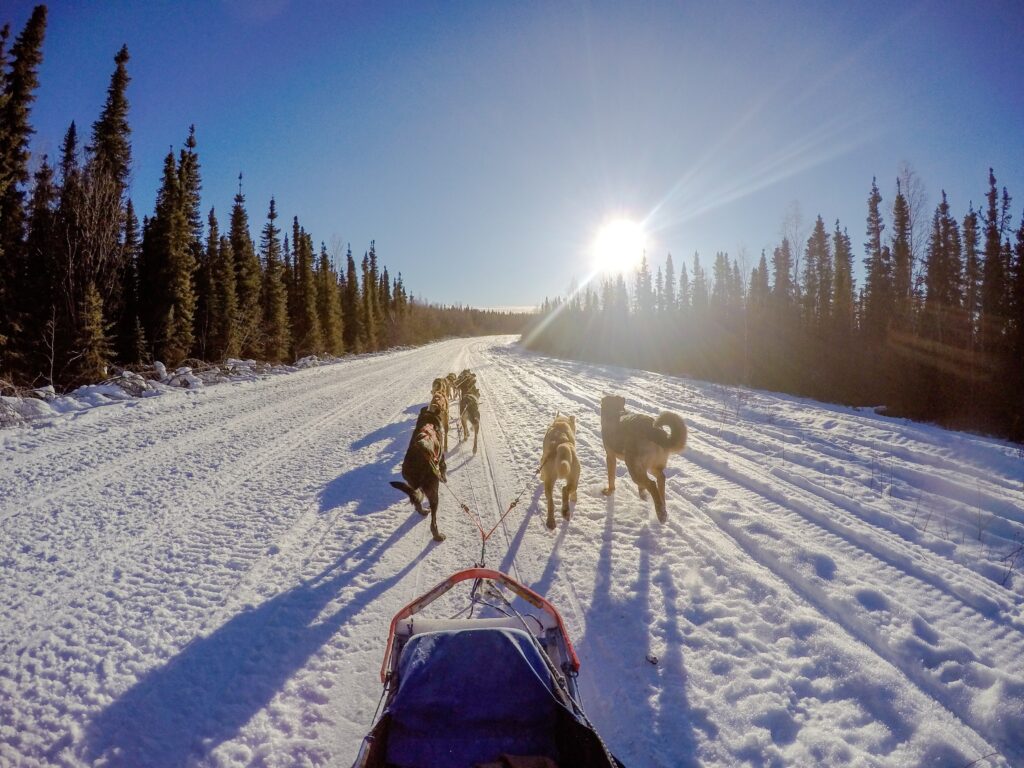 Dogsledding is embedded deep in Alaskan history. The famed Iditarod dogsledding race preserves and promotes sled dog culture in Alaska. 
Today, visitors to Alaska don't have to compete in a grueling race across the great state. They can simply board a helicopter and touch down on the Juneau Icefield, where a team of friendly pups will be waiting. Sledders can expect kisses, cuddles, and an enthusiastic jaunt across the ice field by a team of friendly (and furry) locals. This is an experience you (and any young travelers) will never forget. 
Flightseeing over Denali National Park & Preserve
One of the best ways to experience Denali is by air, soaring hundreds of feet over the diverse landscape. You will take in everything from rolling meadows and fields of flowers to jagged peaks and glaciers. So, if you do decide to take to the skies, keep your eyes peeled for moose, wolves, and Dall sheep.
Fancy an adventure? Your trained bush pilot can gently land on a glacier, in a meadow, or riverside. From your landing point you can do anything from an impromptu fishing trip or a riverside picnic to a private hiking experience.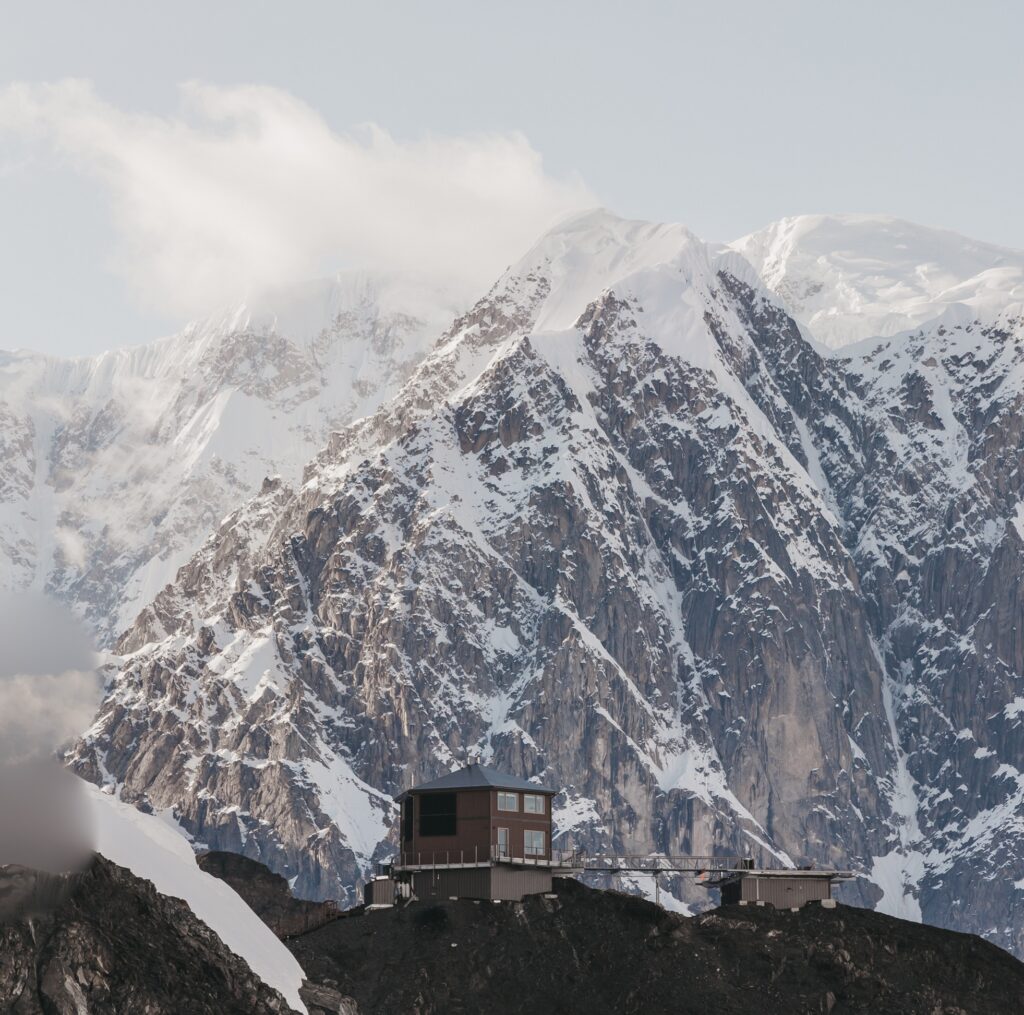 Accessible only by helicopter, Sheldon Chalet is the only five-star hotel inside of Denali. Resting on the magnificent Ruth Glacier, Sheldon Chalet has been grandfathered into this spot. This was originally a small outpost built by Don Sheldon in the 1950s. It's come a long way since then. What began as a homesteading project turned into a family's labor of love, with his ancestors opening up a five-room luxury property at 6,000 ft of elevation.
This is a different kind of luxury. There is no Wi-fi and no cell service. However, there is gourmet food courtesy of Chef Dave Thornhill, who has cooked for the likes of Barack Obama, Justin Timberlake, and Neil Young. And there's also the mind-blowing Aurora Borealis, delivering guests a nightly show hosted by Mother Nature herself. If that's not enough, guests can enjoy mini mountaineering ropes courses, trek across the glacier, go sledding or snowshoeing, or warm up in the sauna.
Cruising the Kenai Fjords
Rising from the water like something out of a science fiction movie, the tall moss-covered fjords and narrow rocky outcrops dot the waterways of the Kenai Fjords National Park. This national park contains the Harding Icefield, with its outflowing glaciers, and coastal fjords and islands. The park is home to animals on land and sea. Visitors may spot black or brown bears, moose, gray wolf, or even porcupine in the region.
Touring this region by boat is truly magnificent. Boat tours provide visitors with a unique vantage point with which to explore Alaska. During a boat tour of the Kenai Fjords, passengers may spot seals, Steller sea lions, orca, gray whales, humpback whales, or even harbor porpoise. Additionally, if you're really lucky, you'll get to witness glacial calving, as pieces of ice crumble from the massive glaciers into the frigid waters below.
Want to learn more about Alaska's wanderlist experiences and exploring 'The Last Frontier'? Join our upcoming Alaskan Cruise or contact one of our travel consultants.