6 DC Area Bridal Salons You'll Love
Planning a wedding is an exciting and sometimes overwhelming experience, but finding the perfect wedding dress should be a delightful adventure. If you're a bride-to-be in the DC, Maryland and Virginia Area (the DMV), you're blessed with a lot of outstanding options. This article explores 6 DC area bridal salons you'll love! These 6 top bridal salons offer DMV brides a diverse range of styles, exceptional service, and a memorable experience. I personally believe there's a dress for every bride and one of amazing salons is sure to make your wedding dress shopping experience seem like a dream come true.
Well, it's official. We're in love with Lovely Bridal. It's part of a chain but you'd never know it. You'll encounter a positive energy from the very moment you walk into this serene shop tucked away in the heart of Georgetown, Washington DC. This is the place to come if you're looking for a modern designer dress that hasn't yet made the ubiquitous rounds on the internet. At this upscale shop, gowns are priced between $2,500 and $10,000. Owner, Danielle Anane, really has curated an incredible collection of independent global designers that you'll absolutely love. From boho-inspired gowns to contemporary designs, Lovely Bridal has something for every style. With their expert consultation and alteration services you'll be a shining star in one of their gowns.
Bridals by Elena is a full-service bridal salon in Gambrills, Maryland.
This salon made our list of top bridal salons in the DC area because it provides first-class service and elegantly unique wedding dresses. Whether you're envisioning a traditional ballgown or a sleek mermaid silhouette, Bridals by Elena offers a wide selection of stunning options.
In addition to bridal gowns, they offer bridesmaid, mother of the bride, flower girl and maid of honor attire. They also have a wide range of accessories. In this stylish and expansive boutique, you'll find 360-degree mirrors, 3 catwalks, and seemingly endless aisles of unique designs.
You're welcome to drop in and shop anytime, but you'll need an appointment to try on dresses. We also love that they have skilled in-house seamstresses that provide top notch service to ensure the perfect fit.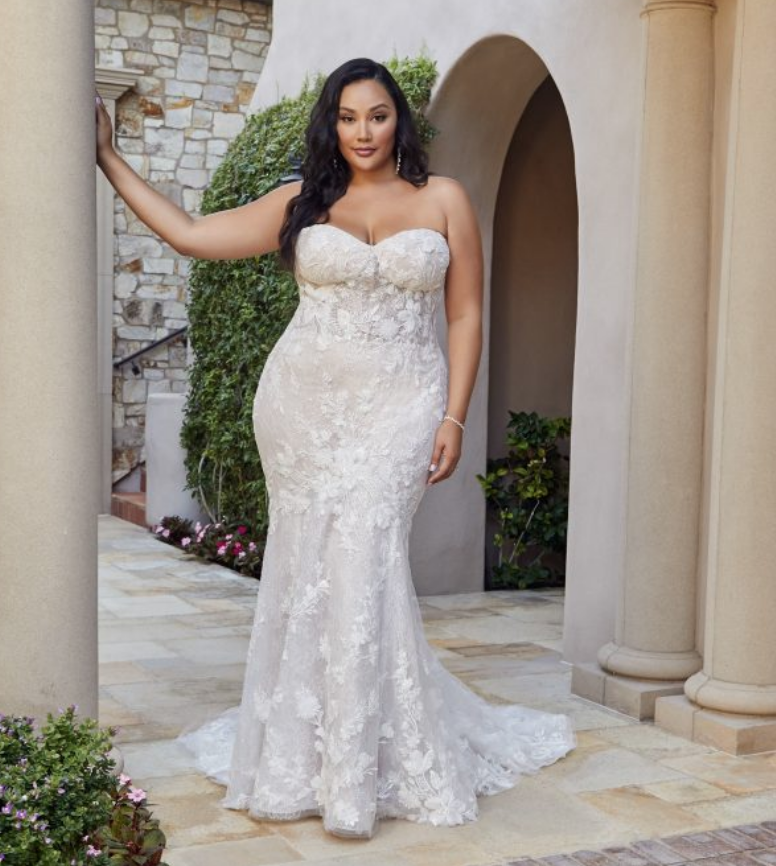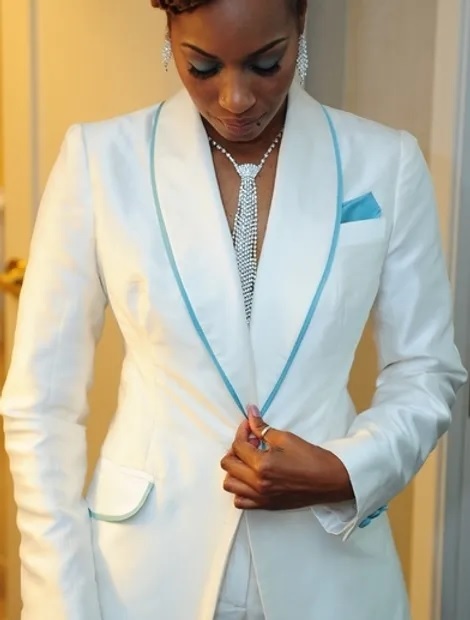 Green and Blue Studio near Dupont Circle in Washington, DC designs luxury bridal gowns. We love how this shop embraces sustainability and eco-friendly practices.
Daniela Cerman and Michaela Schwartz own and run the studio. They feature a thoughtfully curated collection of ethically made wedding dresses, made from sustainable fabrics and materials.
Brides who prioritize environmentally conscious choices will appreciate the unique and elegant options available at Green and Blue Studio. And this is just one of the many reasons we consider Green and Blue Studio one of the top bridal salons in the DC area.
Their dressmakers and designers trained in Italy and create custom-tailored wedding dresses and tuxedos. They are also geniuses at transforming any dress into a beautiful modern piece. And if you've already said "yes to the dress" they provide expert alterations. 
In addition, the studio sells a large range of accessories and jewelry for weddings and other special events and occasions.
Fairytale Brides on a Shoestring Boutique
We love Fairytale Brides on a Shoestring Boutique located in Rockville Maryland. This is a charitable bridal boutique that empowers women by selling discounted designer wedding dresses and accessories and then donating the net revenues to women's charities. This salon specializes in offering high-quality, discounted wedding dresses without compromising on style or craftsmanship. With a range of sizes and styles, brides can find their dream dress at a fraction of the price. Fairytale Brides on a Shoestring proves that you don't have to break the bank to look like a princess on your special day. And for my former brides, please keep in mind that they also accept wedding dress donations. Check out their website to see the designers they have and make an appointment to buy or donate a dress.
If you're the type of Marylander that doesn't venture across the line to Virginia unless you absolutely have to, consider THIS one of those times.
The Bridal Room situated in McLean, Virginia is a bridal boutique that offers a superb selection of designer bridal gowns and bridal accessories. 
Their collection is truly diverse in every sense of the word. Their gorgeous collection of designer gowns showcases the latest trends in bridal fashion, ensuring that every bride feels stylish and sophisticated on her wedding day. 
The Bridal Room offers a wide range of styles that are versatile enough to complement any destination. Whether you're envisioning a lightweight and airy dress for a beach wedding or an elegant and sophisticated gown for a romantic castle ceremony, The Bridal Room has options that will make you feel like a vision in your chosen setting.
And they provide a very personalized experience in their exquisitely decorated shop for discerning brides searching for the dress of their dreams.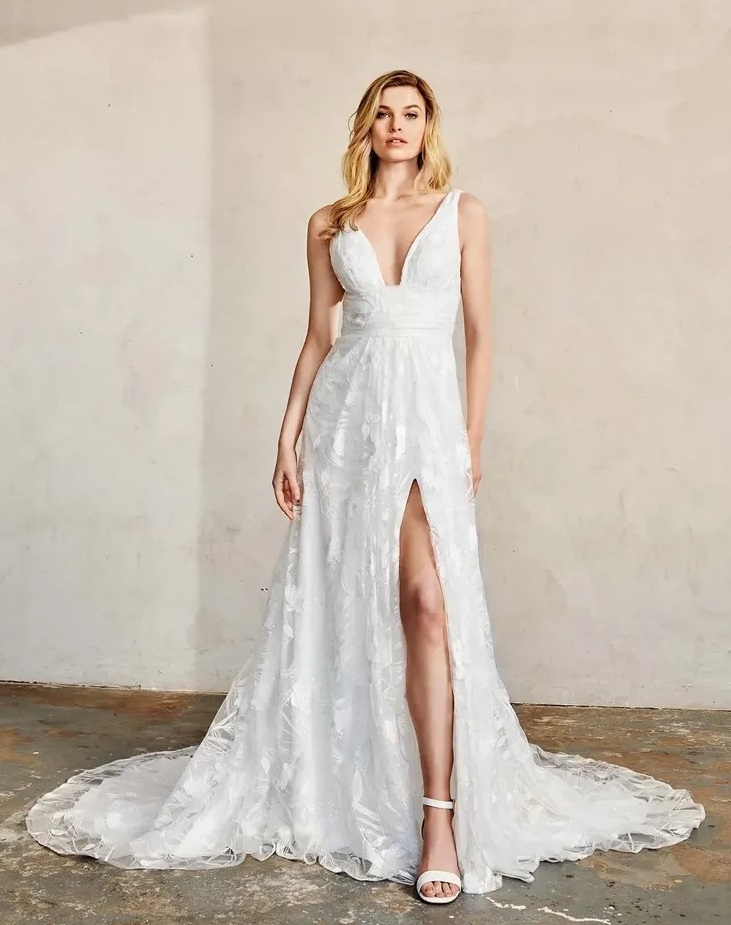 Nazemi Bridal, in Georgetown, Washington, D.C., is a premier bridal salon that will work with you to design a stunning gown for your wedding day. This full-service wedding salon takes pride in providing excellent customer service. They will work with you one-on-one to design a gown that reflects your unique vision. 
In addition to crafting a one-of-a-kind gown for your special day, Nazemi Bridal offers expert alteration services. Their professional seamstresses will ensure your dress fits you perfectly. 
They also offer alteration services for the mother of the bride, wedding party, and flower girls for a modest fee.
Finding the perfect wedding dress is a magical and personal journey. These 6 top bridal salons provide DMV brides with exceptional service, exquisite gowns, and an unforgettable shopping experience. Whether you're seeking a budget-friendly option or a luxurious designer dress, these salons offer a diverse range of styles to make every bride's dream come true. Visit one, or all of these enchanting boutiques and let the journey to finding your dream wedding dress begin.